'):""},t.getDefinedParams=function(n,e){return e.filter((function(e){return n[e]})).reduce((function(e,t){return l(e,(function(e,t,n){t in e?Object.defineProperty(e,t,{value:n,enumerable:!0,configurable:!0,writable:!0}):e[t]=n;return e})({},t,n[t]))}),{})},t.isValidMediaTypes=function(e){var t=["banner","native","video"];if(!Object.keys(e).every((function(e){return s()(t,e)})))return!1;if(e.video&&e.video.context)return s()(["instream","outstream","adpod"],e.video.context);return!0},t.getBidderRequest=function(e,t,n){return c()(e,(function(e){return 0t[n]?-1:0}};var r=n(3),i=n(90),o=n.n(i),a=n(10),c=n.n(a),u=n(7),s=n.n(u),d=n(11);function f(e){return (function(e){if(Array.isArray(e)){for(var t=0,n=new Array(e.length);t
")),m={requestId:b[e],cpm:s/100,width:u,height:p,ad:f,ttl:600,creativeId:c,netRevenue:!0,currency:"USD",hb_bidder:"fan",fb_bidid:i,fb_format:d,fb_placementid:c};if(S(d)){var v=T();m.mediaType="video",m.vastUrl="https://an.facebook.com/v1/instream/vast.xml?placementid=".concat(c,"&pageurl=").concat(v,"&playerwidth=").concat(u,"&playerheight=").concat(p,"&bidid=").concat(i),m.ttl=3600}return m}))},transformBidParams:function(t,e){return Object(y.convertTypes)({placementId:"string"},t)}};Object(r.registerBidder)(s)}},[196]);
pbjsChunk([0],{320:function(r,e,t){r.exports=t(321)},321:function(r,e,t){"use strict";Object.defineProperty(e,"__esModule",{value:!0}),t.d(e,"spec",(function(){return b}));var l=t(0),n=t(2),h=t(3),i=t(322),o=t.n(i),a=t(324),s=t.n(a),p=t(1);function g(r){return(g="function"==typeof Symbol&&"symbol"==typeof Symbol.iterator?function(r){return typeof r}:function(r){return r&&"function"==typeof Symbol&&r.constructor===Symbol&&r!==Symbol.prototype?"symbol":typeof r})(r)}var d=[n.b],f=100,c=35,m=!0,y={JPY:1};function u(r){return o()(r)&&2===r.length&&s()(r[0])&&s()(r[1])}var b={code:"ix",supportedMediaTypes:d,isBidRequestValid:function(r){if(!u(r.params.size))return!1;if(!(function(r,e){if(u(r))return r[0]===e[0]&&r[1]===e[1];for(var t=0;tr(e)?t:e}),[0,0])})(t.strData.sizes)),[{requestId:t.data.bidId,width:a[0],height:a[1],cpm:n.cpm,creativeId:n.creative.creative_key,dealId:n.creative.deal_id,currency:"USD",netRevenue:!0,ttl:360,ad:(function(e,t){var r="str_response_".concat(t.data.bidId),n='n
n
n
David Hookstead | Reporter
Jon Snow is surging ahead of the pack in the latest "Game of Thrones" numbers.
The odds for the Iron Throne, according to Odds Shark, are as follows:
Jon Snow (Aegon): +125
Bran +450
Daenerys +550
Sansa +650 Gendry +750
Tyrion +850
Jon & Daenerys baby +1500
Arya +1600
Cersei +2500
Littlefinger +2500
Jon was already at the top, but he's starting to put some serious space between himself and the rest of the pack. I can't say I'm surprised oddsmakers feel this way. (RELATED: These Are The Sexiest Photos Of 'Game Of Thrones' Star Emilia Clarke On The Internet)
The whole story has been about his journey and his lineage. He seems like the easy choice, especially after surviving the battle of Winterfell.
There are a couple things about the numbers that do spark my interest. How is Arya only +1600? Did the oddsmakers miss the last episode?
She was killing wights left and right and ended the episode by offing the Night King. That's about as badass as it gets.
It seems like a major mistake to believe her odds are so low. I think she's done more than enough to prove herself. Secondly, I love Littlefinger still being involved.
The dude's throat was (supposedly) slashed during season seven. We all watched him bleed out thanks to Arya (furthering my point above). Are we really supposed to believe he might be alive and waiting to make a play? (RELATED: The Battle Of Winterfell Was Epic In Latest 'Game Of Thrones' Episode 'The Long Night')
The oddsmakers clearly think it's possible.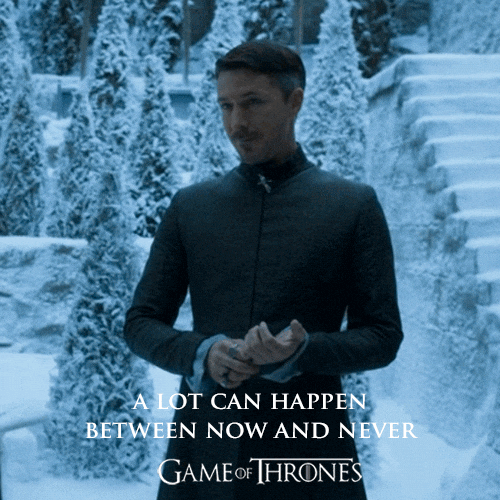 Finally, I know the baby talk between Jon and Dany has been around forever. I'm just not sure there's enough time for a storyline like that to even develop. We only have three episodes left, and I have no idea how a baby would get throw in.
Of course, we all know not to rule out anything in "Game of Thrones," but it seems incredibly unlikely.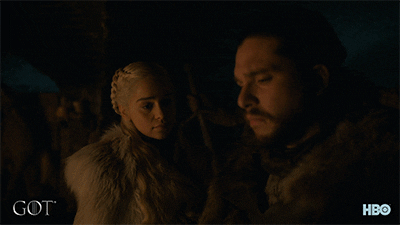 Sound off in the comments with what you think will happen. This Sunday should be absolutely epic.
Tags : game of thrones hbo television

© Copyright 2010 – 2018 | The Daily Caller