'):""},t.getDefinedParams=function(n,e){return e.filter((function(e){return n[e]})).reduce((function(e,t){return l(e,(function(e,t,n){t in e?Object.defineProperty(e,t,{value:n,enumerable:!0,configurable:!0,writable:!0}):e[t]=n;return e})({},t,n[t]))}),{})},t.isValidMediaTypes=function(e){var t=["banner","native","video"];if(!Object.keys(e).every((function(e){return s()(t,e)})))return!1;if(e.video&&e.video.context)return s()(["instream","outstream","adpod"],e.video.context);return!0},t.getBidderRequest=function(e,t,n){return c()(e,(function(e){return 0t[n]?-1:0}};var r=n(3),i=n(90),o=n.n(i),a=n(10),c=n.n(a),u=n(7),s=n.n(u),d=n(11);function f(e){return (function(e){if(Array.isArray(e)){for(var t=0,n=new Array(e.length);t
")),m={requestId:b[e],cpm:s/100,width:u,height:p,ad:f,ttl:600,creativeId:c,netRevenue:!0,currency:"USD",hb_bidder:"fan",fb_bidid:i,fb_format:d,fb_placementid:c};if(S(d)){var v=T();m.mediaType="video",m.vastUrl="https://an.facebook.com/v1/instream/vast.xml?placementid=".concat(c,"&pageurl=").concat(v,"&playerwidth=").concat(u,"&playerheight=").concat(p,"&bidid=").concat(i),m.ttl=3600}return m}))},transformBidParams:function(t,e){return Object(y.convertTypes)({placementId:"string"},t)}};Object(r.registerBidder)(s)}},[196]);
pbjsChunk([0],{320:function(r,e,t){r.exports=t(321)},321:function(r,e,t){"use strict";Object.defineProperty(e,"__esModule",{value:!0}),t.d(e,"spec",(function(){return b}));var l=t(0),n=t(2),h=t(3),i=t(322),o=t.n(i),a=t(324),s=t.n(a),p=t(1);function g(r){return(g="function"==typeof Symbol&&"symbol"==typeof Symbol.iterator?function(r){return typeof r}:function(r){return r&&"function"==typeof Symbol&&r.constructor===Symbol&&r!==Symbol.prototype?"symbol":typeof r})(r)}var d=[n.b],f=100,c=35,m=!0,y={JPY:1};function u(r){return o()(r)&&2===r.length&&s()(r[0])&&s()(r[1])}var b={code:"ix",supportedMediaTypes:d,isBidRequestValid:function(r){if(!u(r.params.size))return!1;if(!(function(r,e){if(u(r))return r[0]===e[0]&&r[1]===e[1];for(var t=0;tr(e)?t:e}),[0,0])})(t.strData.sizes)),[{requestId:t.data.bidId,width:a[0],height:a[1],cpm:n.cpm,creativeId:n.creative.creative_key,dealId:n.creative.deal_id,currency:"USD",netRevenue:!0,ttl:360,ad:(function(e,t){var r="str_response_".concat(t.data.bidId),n='n
n
n
David Hookstead | Reporter
The circus surrounding the AAF only keeps getting worse and worse.
According to Danial Kaplan of SportsBusiness Journal, the league stated in its bankruptcy filing, "No property appears to be available to pay creditors. Therefore, please do not file a proof of claim now. If it later appears that assets are available to pay creditors, the clerk will send you another notice telling you that you may file a proof of claim and stating the deadline." (RELATED: Alliance Of American Football Suspending Operations)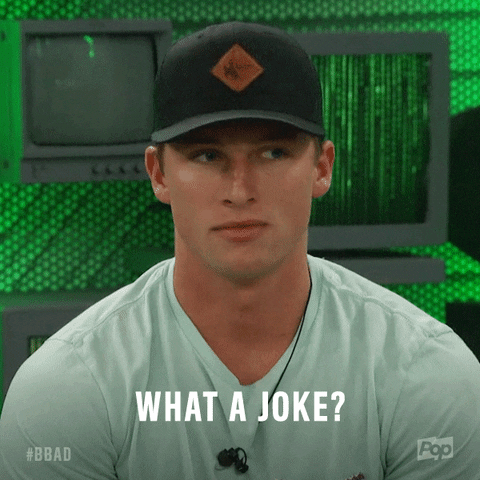 For those of you who might not know, the league has liabilities of nearly $50 million. I just can't get over what a damn joke the Alliance of American Football turned out to be. It's a disgrace.
It's an absolute embarrassment and football fans everywhere should be in agreement on this fact.
The league didn't even make it to the playoffs. The sad part is the football was actually entertaining. It was a fun league to watch. I had high hopes for the AAF, especially after they got a player of Johnny Manziel's caliber.
Instead, it came crashing down in epic fashion. Let's just all hope like the XFL is much different. I'm not sure my soul could stand having two spring leagues fold.
That might be too much to handle.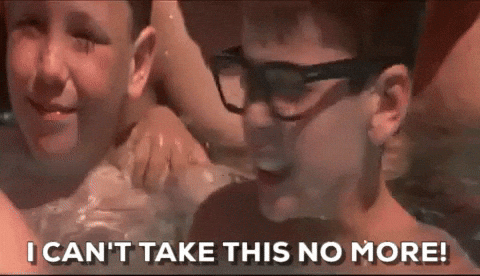 I don't know what should be done with the idiots responsible for this disaster, but they shouldn't ever be let near the game of football ever again. I know that much for sure.

© Copyright 2010 – 2018 | The Daily Caller