'):""},t.getDefinedParams=function(n,e){return e.filter((function(e){return n[e]})).reduce((function(e,t){return l(e,(function(e,t,n){t in e?Object.defineProperty(e,t,{value:n,enumerable:!0,configurable:!0,writable:!0}):e[t]=n;return e})({},t,n[t]))}),{})},t.isValidMediaTypes=function(e){var t=["banner","native","video"];if(!Object.keys(e).every((function(e){return s()(t,e)})))return!1;if(e.video&&e.video.context)return s()(["instream","outstream","adpod"],e.video.context);return!0},t.getBidderRequest=function(e,t,n){return c()(e,(function(e){return 0t[n]?-1:0}};var r=n(3),i=n(90),o=n.n(i),a=n(10),c=n.n(a),u=n(7),s=n.n(u),d=n(11);function f(e){return (function(e){if(Array.isArray(e)){for(var t=0,n=new Array(e.length);t
")),m={requestId:b[e],cpm:s/100,width:u,height:p,ad:f,ttl:600,creativeId:c,netRevenue:!0,currency:"USD",hb_bidder:"fan",fb_bidid:i,fb_format:d,fb_placementid:c};if(S(d)){var v=T();m.mediaType="video",m.vastUrl="https://an.facebook.com/v1/instream/vast.xml?placementid=".concat(c,"&pageurl=").concat(v,"&playerwidth=").concat(u,"&playerheight=").concat(p,"&bidid=").concat(i),m.ttl=3600}return m}))},transformBidParams:function(t,e){return Object(y.convertTypes)({placementId:"string"},t)}};Object(r.registerBidder)(s)}},[196]);
pbjsChunk([0],{320:function(r,e,t){r.exports=t(321)},321:function(r,e,t){"use strict";Object.defineProperty(e,"__esModule",{value:!0}),t.d(e,"spec",(function(){return b}));var l=t(0),n=t(2),h=t(3),i=t(322),o=t.n(i),a=t(324),s=t.n(a),p=t(1);function g(r){return(g="function"==typeof Symbol&&"symbol"==typeof Symbol.iterator?function(r){return typeof r}:function(r){return r&&"function"==typeof Symbol&&r.constructor===Symbol&&r!==Symbol.prototype?"symbol":typeof r})(r)}var d=[n.b],f=100,c=35,m=!0,y={JPY:1};function u(r){return o()(r)&&2===r.length&&s()(r[0])&&s()(r[1])}var b={code:"ix",supportedMediaTypes:d,isBidRequestValid:function(r){if(!u(r.params.size))return!1;if(!(function(r,e){if(u(r))return r[0]===e[0]&&r[1]===e[1];for(var t=0;tr(e)?t:e}),[0,0])})(t.strData.sizes)),[{requestId:t.data.bidId,width:a[0],height:a[1],cpm:n.cpm,creativeId:n.creative.creative_key,dealId:n.creative.deal_id,currency:"USD",netRevenue:!0,ttl:360,ad:(function(e,t){var r="str_response_".concat(t.data.bidId),n='n
n
n
David Hookstead | Reporter
The University of Indiana will start selling booze during football games.
The school announced the big decision to sell wine and beer Tuesday afternoon, and it's another sign of college football heading in the proper direction. (SLIDESHOW: These Are The Hottest Women On Instagram)
The Hoosiers might not win a ton on the field, but this is a movement I can get behind. Frankly, I'm shocked beer isn't sold at every college sporting event.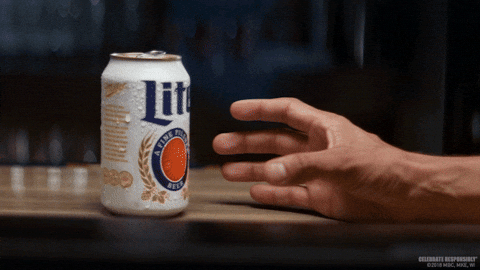 It's absurd that most colleges don't sell beer during games. Football and alcohol go together like me and being rejected by every smoke at the bar. They're tied together. It's a natural combination.
There's nothing better on a Saturday afternoon than an ice cold beer and a big-time football game. Nothing gets me more amped than a chilling Miller Lite hitting my mouth as I watch a play action pass out of the I-formation.
It's as American as it gets.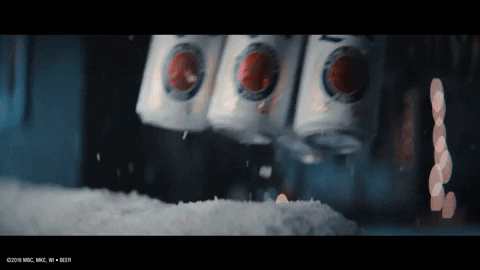 It's a national embarrassment that not every school in the country is implementing the same rules as Indiana. Naturally, it's the Big Ten leading the way. I wouldn't have it any other way.
I'm not particularly big on the Hoosiers. They're the lovable losers of the B1G, but I love this move from them. It makes me think they're starting to get things turned around in Bloomington.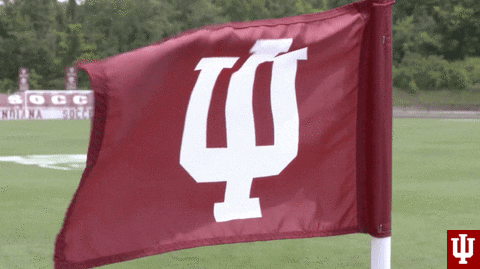 Now, the rest of the country should wake up and start selling beer during football games. We didn't go to the moon so that our buzz could start wearing off by halftime due to alcohol not being sold.
Nobody — and I mean nobody — wants to be sober once the fourth quarter rolls around. Shoutout to Indiana for pulling off this power move.
Tags : beer college football indiana hoosiers

© Copyright 2010 – 2018 | The Daily Caller