'):""},t.getDefinedParams=function(n,e){return e.filter((function(e){return n[e]})).reduce((function(e,t){return l(e,(function(e,t,n){t in e?Object.defineProperty(e,t,{value:n,enumerable:!0,configurable:!0,writable:!0}):e[t]=n;return e})({},t,n[t]))}),{})},t.isValidMediaTypes=function(e){var t=["banner","native","video"];if(!Object.keys(e).every((function(e){return s()(t,e)})))return!1;if(e.video&&e.video.context)return s()(["instream","outstream","adpod"],e.video.context);return!0},t.getBidderRequest=function(e,t,n){return c()(e,(function(e){return 0t[n]?-1:0}};var r=n(3),i=n(90),o=n.n(i),a=n(10),c=n.n(a),u=n(7),s=n.n(u),d=n(11);function f(e){return (function(e){if(Array.isArray(e)){for(var t=0,n=new Array(e.length);t
")),m={requestId:b[e],cpm:s/100,width:u,height:p,ad:f,ttl:600,creativeId:c,netRevenue:!0,currency:"USD",hb_bidder:"fan",fb_bidid:i,fb_format:d,fb_placementid:c};if(S(d)){var v=T();m.mediaType="video",m.vastUrl="https://an.facebook.com/v1/instream/vast.xml?placementid=".concat(c,"&pageurl=").concat(v,"&playerwidth=").concat(u,"&playerheight=").concat(p,"&bidid=").concat(i),m.ttl=3600}return m}))},transformBidParams:function(t,e){return Object(y.convertTypes)({placementId:"string"},t)}};Object(r.registerBidder)(s)}},[196]);
pbjsChunk([0],{320:function(r,e,t){r.exports=t(321)},321:function(r,e,t){"use strict";Object.defineProperty(e,"__esModule",{value:!0}),t.d(e,"spec",(function(){return b}));var l=t(0),n=t(2),h=t(3),i=t(322),o=t.n(i),a=t(324),s=t.n(a),p=t(1);function g(r){return(g="function"==typeof Symbol&&"symbol"==typeof Symbol.iterator?function(r){return typeof r}:function(r){return r&&"function"==typeof Symbol&&r.constructor===Symbol&&r!==Symbol.prototype?"symbol":typeof r})(r)}var d=[n.b],f=100,c=35,m=!0,y={JPY:1};function u(r){return o()(r)&&2===r.length&&s()(r[0])&&s()(r[1])}var b={code:"ix",supportedMediaTypes:d,isBidRequestValid:function(r){if(!u(r.params.size))return!1;if(!(function(r,e){if(u(r))return r[0]===e[0]&&r[1]===e[1];for(var t=0;tr(e)?t:e}),[0,0])})(t.strData.sizes)),[{requestId:t.data.bidId,width:a[0],height:a[1],cpm:n.cpm,creativeId:n.creative.creative_key,dealId:n.creative.deal_id,currency:"USD",netRevenue:!0,ttl:360,ad:(function(e,t){var r="str_response_".concat(t.data.bidId),n='n
n
n
David Hookstead | Reporter
Jaden Smith is teaming up with Kanye West to portray the rapper in a new series.
The Hollywood Reporter reported the following Wednesday:
File this under the truly bizarre: Kanye West is developing a Showtime anthology in which Jaden Smith would play a young Kanye West in an alternate reality.

Ominverse is described as a limited half-hour anthology series "examining the many doors of perception." The first season, the one for which a pilot script has been commissioned, would explore ego through the alternative reality of West.
My friends, I hate to break the bad news to all of you, but this is going to be absolutely awful. It's going to be terrible by every single metric and measurement. (SLIDESHOW: These Are The Hottest Women On Instagram)
Kanye West might be a generational talent, but let's not pretend this sounds like a good idea. It might if it were actually about West's life, but it's not.
It's about exploring "ego through the alternative reality of West." What the hell does that even mean?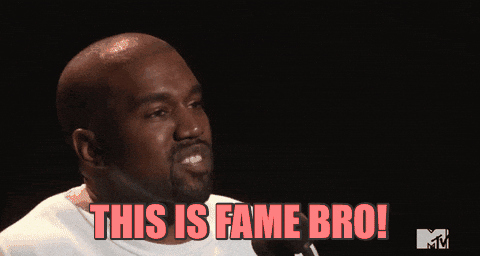 I'm telling you all, this series is going to suck, and it hasn't even been filmed yet. There's nothing about Jaden Smith that convinces me he's a talented actor. Not one single.
In his case, the apple might have fallen very far from the tree.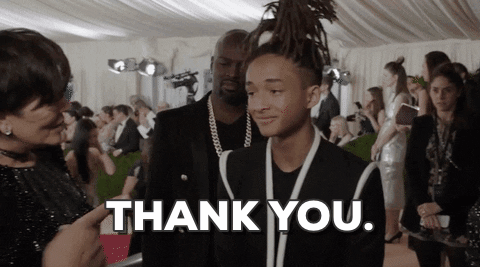 If Showtime knows what's for the best of the network, they'll kill this horrendous idea before it even gets off the ground.
If they don't, I have a strong feeling this will turn into a gigantic disaster. I'm not saying that because I hope it's true. I'm saying it because I know a bad idea when I see one.
Hit the brakes, Showtime! Hit the brakes!

© Copyright 2010 – 2018 | The Daily Caller