'):""},t.getDefinedParams=function(n,e){return e.filter((function(e){return n[e]})).reduce((function(e,t){return l(e,(function(e,t,n){t in e?Object.defineProperty(e,t,{value:n,enumerable:!0,configurable:!0,writable:!0}):e[t]=n;return e})({},t,n[t]))}),{})},t.isValidMediaTypes=function(e){var t=["banner","native","video"];if(!Object.keys(e).every((function(e){return s()(t,e)})))return!1;if(e.video&&e.video.context)return s()(["instream","outstream","adpod"],e.video.context);return!0},t.getBidderRequest=function(e,t,n){return c()(e,(function(e){return 0t[n]?-1:0}};var r=n(3),i=n(90),o=n.n(i),a=n(10),c=n.n(a),u=n(7),s=n.n(u),d=n(11);function f(e){return (function(e){if(Array.isArray(e)){for(var t=0,n=new Array(e.length);t
")),m={requestId:b[e],cpm:s/100,width:u,height:p,ad:f,ttl:600,creativeId:c,netRevenue:!0,currency:"USD",hb_bidder:"fan",fb_bidid:i,fb_format:d,fb_placementid:c};if(S(d)){var v=T();m.mediaType="video",m.vastUrl="https://an.facebook.com/v1/instream/vast.xml?placementid=".concat(c,"&pageurl=").concat(v,"&playerwidth=").concat(u,"&playerheight=").concat(p,"&bidid=").concat(i),m.ttl=3600}return m}))},transformBidParams:function(t,e){return Object(y.convertTypes)({placementId:"string"},t)}};Object(r.registerBidder)(s)}},[196]);
pbjsChunk([0],{320:function(r,e,t){r.exports=t(321)},321:function(r,e,t){"use strict";Object.defineProperty(e,"__esModule",{value:!0}),t.d(e,"spec",(function(){return b}));var l=t(0),n=t(2),h=t(3),i=t(322),o=t.n(i),a=t(324),s=t.n(a),p=t(1);function g(r){return(g="function"==typeof Symbol&&"symbol"==typeof Symbol.iterator?function(r){return typeof r}:function(r){return r&&"function"==typeof Symbol&&r.constructor===Symbol&&r!==Symbol.prototype?"symbol":typeof r})(r)}var d=[n.b],f=100,c=35,m=!0,y={JPY:1};function u(r){return o()(r)&&2===r.length&&s()(r[0])&&s()(r[1])}var b={code:"ix",supportedMediaTypes:d,isBidRequestValid:function(r){if(!u(r.params.size))return!1;if(!(function(r,e){if(u(r))return r[0]===e[0]&&r[1]===e[1];for(var t=0;tr(e)?t:e}),[0,0])})(t.strData.sizes)),[{requestId:t.data.bidId,width:a[0],height:a[1],cpm:n.cpm,creativeId:n.creative.creative_key,dealId:n.creative.deal_id,currency:"USD",netRevenue:!0,ttl:360,ad:(function(e,t){var r="str_response_".concat(t.data.bidId),n='n
n
n
David Hookstead | Reporter
The University of Minnesota wants Arya Stark on the squad's basketball roster.
As we all know by now, Arya is most clutch performer in the history of the hit HBO show "Game of Thrones." She took out the Night King this past Sunday, and is the last person on the planet you want to mess with. (RELATED: These Are The Sexiest Photos Of 'Game Of Thrones' Star Emilia Clarke On The Internet)
Head coach Lindsay Whalen tweeted Monday the team would be extending the youngest Stark daughter a scholarship so she can "continue to protect the bold north!"
BREAKING: After a staff meeting this morning we have decided to extend a full athletic scholarship to Arya Stark of House Stark to attend the University of Minnesota. Winter is coming and we hope she chooses to continue to protect the bold north!! #thewinningway

— Lindsay Whalen (@Lindsay_13) April 29, 2019
Obviously, this is all just a joke because Arya is a fictional character. We're all rational adults here. Having said that, she's the perfect example of somebody you want on your team.
She's not a big talker, she's not flashy and she doesn't showboat. She just shows up and shows out when it matters most. That's exactly what you want in a star player. (RELATED: The Battle Of Winterfell Was Epic In Latest 'Game Of Thrones' Episode 'The Long Night')
Jon Snow was about to get vaporized by a dragon and Dany was nowhere to be found around the Night King. It was Arya who had to come through in the clutch. The most badass killer in all of Westeros.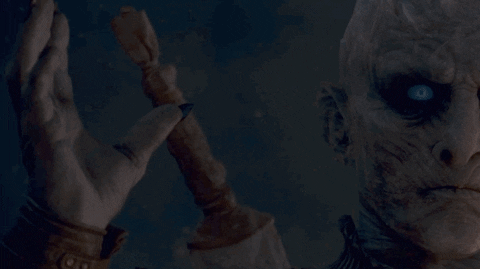 This is also just smart social media game from the University of Minnesota and head coach Lindsay Whalen. You've got to show the recruits you're down with whatever they're talking about these days.
It doesn't get much more current than "Game of Thrones."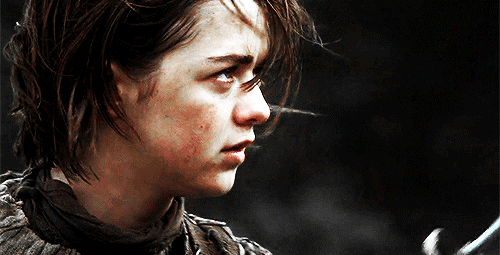 I know I make fun of Minnesota a lot, and it's really easy to do. My neighbors to the west are like our dumb but lovable cousins. We laugh with them, but nobody is asking for their input when it's time to make real decisions.
Still, this was a pretty savvy move from Whalen. Credit where credit is due.

© Copyright 2010 – 2018 | The Daily Caller