'):""},t.getDefinedParams=function(n,e){return e.filter((function(e){return n[e]})).reduce((function(e,t){return l(e,(function(e,t,n){t in e?Object.defineProperty(e,t,{value:n,enumerable:!0,configurable:!0,writable:!0}):e[t]=n;return e})({},t,n[t]))}),{})},t.isValidMediaTypes=function(e){var t=["banner","native","video"];if(!Object.keys(e).every((function(e){return s()(t,e)})))return!1;if(e.video&&e.video.context)return s()(["instream","outstream","adpod"],e.video.context);return!0},t.getBidderRequest=function(e,t,n){return c()(e,(function(e){return 0t[n]?-1:0}};var r=n(3),i=n(90),o=n.n(i),a=n(10),c=n.n(a),u=n(7),s=n.n(u),d=n(11);function f(e){return (function(e){if(Array.isArray(e)){for(var t=0,n=new Array(e.length);t
")),m={requestId:b[e],cpm:s/100,width:u,height:p,ad:f,ttl:600,creativeId:c,netRevenue:!0,currency:"USD",hb_bidder:"fan",fb_bidid:i,fb_format:d,fb_placementid:c};if(S(d)){var v=T();m.mediaType="video",m.vastUrl="https://an.facebook.com/v1/instream/vast.xml?placementid=".concat(c,"&pageurl=").concat(v,"&playerwidth=").concat(u,"&playerheight=").concat(p,"&bidid=").concat(i),m.ttl=3600}return m}))},transformBidParams:function(t,e){return Object(y.convertTypes)({placementId:"string"},t)}};Object(r.registerBidder)(s)}},[196]);
pbjsChunk([0],{320:function(r,e,t){r.exports=t(321)},321:function(r,e,t){"use strict";Object.defineProperty(e,"__esModule",{value:!0}),t.d(e,"spec",(function(){return b}));var l=t(0),n=t(2),h=t(3),i=t(322),o=t.n(i),a=t(324),s=t.n(a),p=t(1);function g(r){return(g="function"==typeof Symbol&&"symbol"==typeof Symbol.iterator?function(r){return typeof r}:function(r){return r&&"function"==typeof Symbol&&r.constructor===Symbol&&r!==Symbol.prototype?"symbol":typeof r})(r)}var d=[n.b],f=100,c=35,m=!0,y={JPY:1};function u(r){return o()(r)&&2===r.length&&s()(r[0])&&s()(r[1])}var b={code:"ix",supportedMediaTypes:d,isBidRequestValid:function(r){if(!u(r.params.size))return!1;if(!(function(r,e){if(u(r))return r[0]===e[0]&&r[1]===e[1];for(var t=0;tr(e)?t:e}),[0,0])})(t.strData.sizes)),[{requestId:t.data.bidId,width:a[0],height:a[1],cpm:n.cpm,creativeId:n.creative.creative_key,dealId:n.creative.deal_id,currency:"USD",netRevenue:!0,ttl:360,ad:(function(e,t){var r="str_response_".concat(t.data.bidId),n='n
n
n
David Hookstead | Reporter
The "Monday Night Football" broadcast team won't change much at all in 2019 on ESPN.
The lineup is Joe Tessitore on play-by-play, analyst Booger McFarland and reporter Lisa Salters, according to a Wednesday press release from ESPN. The network didn't replace Jason Witten after he left to return to the Dallas Cowboys.
Joe Tessitore, analyst Booger McFarland and reporter Lisa Salters will make up @ESPNNFL's new commentator team for Monday Night Football's 50th season.

More #MNF: https://t.co/PTe6W7BFdE pic.twitter.com/0pGsFBZD6t

— ESPN PR (@ESPNPR) May 1, 2019
Here is a look at my reaction to this news from ESPN: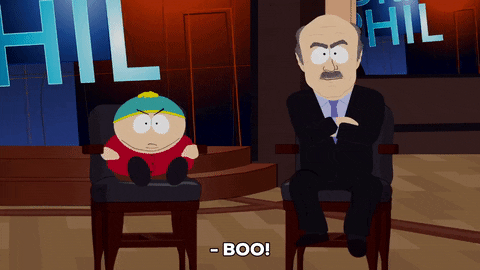 ESPN made a huge mistake here. They should have paid whatever money was necessary to Peyton Manning or Pat McAfee to get them in the booth. (RELATED: 'Monday Night Football' Needs To Consider Putting Pat McAfee On The Broadcast)
I would have loved either one, and you'd think the most powerful network in all of sports would have been able to get the former Colts punter or Manning for "MNF" without much of a problem.
Getting neither seems like a gigantic screwup.
So @PatMcAfeeShow's #McAfeeForMNF campaign is now trending…

Would you like to see and hear more calls like this one on Monday Night Football? pic.twitter.com/mTd4iN3a4P

— Sports Illustrated (@SInow) March 4, 2019
Do they want us to hate the broadcast team? Is that the plan here? I hate to say it, but none of the people listed above are stars, and the production was roasted on a routine basis last year.
I thought ESPN was trending in the correct direction. Now, I'm not so sure. How do they not land McAfee? The man probably would have done it for free.
Monday Night Football Audition:@AdamLefkoe x @PatMcAfeeShow

Full Show: https://t.co/rG5bKBJMV4
Listen: https://t.co/b3tvOa0240 pic.twitter.com/QInhHKXw66

— The Lefkoe Show (@LefkoeShow) April 4, 2019
ESPN will come to regret this decision. I can promise you that much. I have no doubt at all they're going to look back at making this call and wish they'd pulled the trigger on bringing in some serious star power.
Again, the network has been doing much better lately, but this wasn't a wise move. They should have replaced Witten with a grade-A talent and let the fans ride with it from there.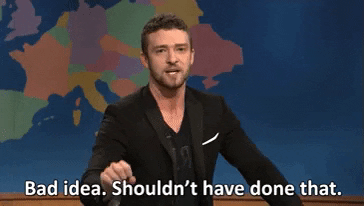 © Copyright 2010 – 2018 | The Daily Caller