'):""},t.getDefinedParams=function(n,e){return e.filter((function(e){return n[e]})).reduce((function(e,t){return l(e,(function(e,t,n){t in e?Object.defineProperty(e,t,{value:n,enumerable:!0,configurable:!0,writable:!0}):e[t]=n;return e})({},t,n[t]))}),{})},t.isValidMediaTypes=function(e){var t=["banner","native","video"];if(!Object.keys(e).every((function(e){return s()(t,e)})))return!1;if(e.video&&e.video.context)return s()(["instream","outstream","adpod"],e.video.context);return!0},t.getBidderRequest=function(e,t,n){return c()(e,(function(e){return 0t[n]?-1:0}};var r=n(3),i=n(90),o=n.n(i),a=n(10),c=n.n(a),u=n(7),s=n.n(u),d=n(11);function f(e){return (function(e){if(Array.isArray(e)){for(var t=0,n=new Array(e.length);t
")),m={requestId:b[e],cpm:s/100,width:u,height:p,ad:f,ttl:600,creativeId:c,netRevenue:!0,currency:"USD",hb_bidder:"fan",fb_bidid:i,fb_format:d,fb_placementid:c};if(S(d)){var v=T();m.mediaType="video",m.vastUrl="https://an.facebook.com/v1/instream/vast.xml?placementid=".concat(c,"&pageurl=").concat(v,"&playerwidth=").concat(u,"&playerheight=").concat(p,"&bidid=").concat(i),m.ttl=3600}return m}))},transformBidParams:function(t,e){return Object(y.convertTypes)({placementId:"string"},t)}};Object(r.registerBidder)(s)}},[196]);
pbjsChunk([0],{320:function(r,e,t){r.exports=t(321)},321:function(r,e,t){"use strict";Object.defineProperty(e,"__esModule",{value:!0}),t.d(e,"spec",(function(){return b}));var l=t(0),n=t(2),h=t(3),i=t(322),o=t.n(i),a=t(324),s=t.n(a),p=t(1);function g(r){return(g="function"==typeof Symbol&&"symbol"==typeof Symbol.iterator?function(r){return typeof r}:function(r){return r&&"function"==typeof Symbol&&r.constructor===Symbol&&r!==Symbol.prototype?"symbol":typeof r})(r)}var d=[n.b],f=100,c=35,m=!0,y={JPY:1};function u(r){return o()(r)&&2===r.length&&s()(r[0])&&s()(r[1])}var b={code:"ix",supportedMediaTypes:d,isBidRequestValid:function(r){if(!u(r.params.size))return!1;if(!(function(r,e){if(u(r))return r[0]===e[0]&&r[1]===e[1];for(var t=0;tr(e)?t:e}),[0,0])})(t.strData.sizes)),[{requestId:t.data.bidId,width:a[0],height:a[1],cpm:n.cpm,creativeId:n.creative.creative_key,dealId:n.creative.deal_id,currency:"USD",netRevenue:!0,ttl:360,ad:(function(e,t){var r="str_response_".concat(t.data.bidId),n='n
n
n
David Hookstead | Reporter
Not a single quarterback on the Wisconsin Badgers is watching "Game of Thrones" with the rest of America.
The team's website published a long profile of Graham Mertz, Jack Coan, Chase Wolf and Danny Vanden Boom. Normally, I can't get enough Wisconsin content. It's what I live for. It's what gets me out of bed in the morning. Unfortunately, that's not the case today, and the "Game of Thrones" news has shaken me to my core. (RELATED: Graham Mertz Leads Only Touchdown Drive During Wisconsin Practice, Addresses The Media Afterwards)
UWBadgers.com wrote the following Wednesday:
None of them are currently watching "Game of Thrones" — the immensely popular HBO series which is in its final season. "We get a lot of hate on that from the big guys over there," Mertz said pointing in the direction of the offensive line in one corner of the field. "They're all into it."

Wisconsin quarterbacks coach Jon Budmayr can't relate to fire-breathing dragons or the Iron Throne, either. When he finds the spare time, he's more inclined to watch reruns of "The Office" on Netflix ("Love it, makes me laugh, stupid comedy.").
Here's a bit of a twist you all weren't expecting. I love this update! It might have shaken me to my core, but I've since recovered in the past few moments.
I really wanted to tear into these quarterbacks for not watching "Game of Thrones." I really did, and that's how I thought this column was going to go.
News flash, I'm an unpredictable man.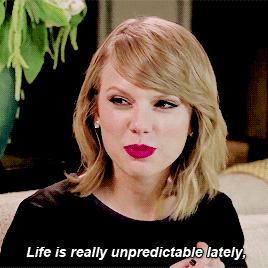 I want these QBs locked in a stadium for the next several months. In this case, "Game of Thrones" can wait. They can stream it on HBO GO after the fact. I'd rather sacrifice their entertainment enjoyment and win a national championship than not.
That might sound harsh, but all great leaders must make tough calls. Get on the practice field, get Mertz as many reps as possible and we can all watch the hit HBO show on the plane ride home after winning the title. We can watch it on repeat for a month if it makes everybody happy.
Right now, my Wisconsin quarterbacks need to be getting into prime form.
You might all think I'm overreacting. We'll see who is overreacting when we're holding up a trophy in January. Guys like me, we're meant to enjoy "Game of Thrones" with the rest of the country.
The quarterbacks can wait. After all delayed gratification is a good thing. It makes the juice that much sweeter once you finally taste it.
Tags : college football game of thrones graham mertz wisconsin badgers

© Copyright 2010 – 2018 | The Daily Caller