'):""},t.getDefinedParams=function(n,e){return e.filter((function(e){return n[e]})).reduce((function(e,t){return l(e,(function(e,t,n){t in e?Object.defineProperty(e,t,{value:n,enumerable:!0,configurable:!0,writable:!0}):e[t]=n;return e})({},t,n[t]))}),{})},t.isValidMediaTypes=function(e){var t=["banner","native","video"];if(!Object.keys(e).every((function(e){return s()(t,e)})))return!1;if(e.video&&e.video.context)return s()(["instream","outstream","adpod"],e.video.context);return!0},t.getBidderRequest=function(e,t,n){return c()(e,(function(e){return 0t[n]?-1:0}};var r=n(3),i=n(91),o=n.n(i),a=n(11),c=n.n(a),u=n(8),s=n.n(u),d=n(10);function f(e){return (function(e){if(Array.isArray(e)){for(var t=0,n=new Array(e.length);t
")})(r,a,e),u={requestId:f[n],cpm:o/100,width:c,height:s,ad:d,ttl:600,creativeId:r,netRevenue:!0,currency:"USD",hb_bidder:"fan",fb_bidid:e,fb_format:a,fb_placementid:r};if(S(a)){var l=T();u.mediaType="video",u.vastUrl="https://an.facebook.com/v1/instream/vast.xml?placementid=".concat(r,"&pageurl=").concat(l,"&playerwidth=").concat(c,"&playerheight=").concat(s,"&bidid=").concat(e),u.ttl=3600}return u}))},transformBidParams:function(t,n){return Object(y.convertTypes)({placementId:"string"},t)}};Object(r.registerBidder)(s)}},[199]);
pbjsChunk([0],{329:function(e,r,t){e.exports=t(330)},330:function(e,r,t){"use strict";Object.defineProperty(r,"__esModule",{value:!0}),t.d(r,"spec",(function(){return b}));var w=t(0),n=t(2),I=t(3),a=t(331),i=t.n(a),o=t(333),s=t.n(o),d=t(1);function P(e){return(P="function"==typeof Symbol&&"symbol"==typeof Symbol.iterator?function(e){return typeof e}:function(e){return e&&"function"==typeof Symbol&&e.constructor===Symbol&&e!==Symbol.prototype?"symbol":typeof e})(e)}var p=[n.b],f=100,c=35,m=!0,y={JPY:1};function u(e){return i()(e)&&2===e.length&&s()(e[0])&&s()(e[1])}var b={code:"ix",supportedMediaTypes:p,isBidRequestValid:function(e){if(!u(e.params.size))return!1;if(!(function(e,r){if(u(e))return e[0]===r[0]&&e[1]===r[1];for(var t=0;tr(e)?t:e}))})(t.strData.sizes)),[{requestId:t.data.bidId,width:s[0],height:s[1],cpm:n.cpm,creativeId:n.creative.creative_key,dealId:n.creative.deal_id,currency:"USD",netRevenue:!0,ttl:360,ad:(function(e,t){var r="str_response_".concat(t.data.bidId),n='n
n
n
David Hookstead | Reporter
The NFL might be changing up the overtime rules for the league.
According to ProFootballTalk, the NFL owners will meet later in May and will discuss a proposal from the Chiefs to give each team in overtime a possession.
Right now, the kicking team doesn't get a possession if the receiving team scores a touchdown. Chiefs owner Clark Hunt told PFT back in March the rules might only apply for the postseason. (RELATED: Clemson Football Coach Dabo Swinney Gets $93 Million Extension)
A change is necessary, but the league really should just embrace college overtime rules. Teams should get the ball on the 25 and just run and gun from there until one team wins.
Do we all remember the seven overtime Texas A&M vs. LSU game? That was electric, and we should all hope for more games like that one.
What I do know for sure is the NFL needs to change something. Having only one team potentially getting the ball in overtime is incredibly lame.
It's absurdly lame. If we want excitement, then we have to watch both offenses duel, and it shouldn't matter who scores first.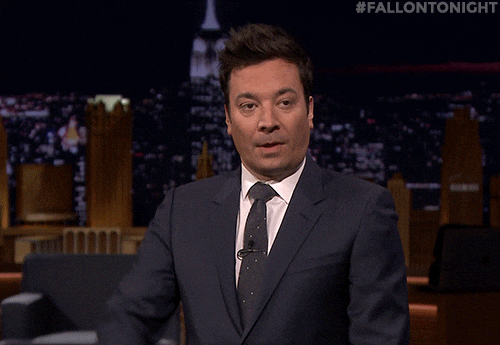 Trust me, the fans want as much excitement as possible, and an overtime ending without both offenses getting a shot is really stupid.
Seriously, just embrace the college rules and lets' ball out. It's not that difficult to understand. Give the fans what we want and everything else will take care of itself.
Tags : college football kansas city chiefs national football league

© Copyright 2010 – 2018 | The Daily Caller