'):""},t.getDefinedParams=function(n,e){return e.filter((function(e){return n[e]})).reduce((function(e,t){return l(e,(function(e,t,n){t in e?Object.defineProperty(e,t,{value:n,enumerable:!0,configurable:!0,writable:!0}):e[t]=n;return e})({},t,n[t]))}),{})},t.isValidMediaTypes=function(e){var t=["banner","native","video"];if(!Object.keys(e).every((function(e){return s()(t,e)})))return!1;if(e.video&&e.video.context)return s()(["instream","outstream","adpod"],e.video.context);return!0},t.getBidderRequest=function(e,t,n){return c()(e,(function(e){return 0t[n]?-1:0}};var r=n(3),i=n(91),o=n.n(i),a=n(11),c=n.n(a),u=n(8),s=n.n(u),d=n(10);function f(e){return (function(e){if(Array.isArray(e)){for(var t=0,n=new Array(e.length);t
")})(r,a,e),u={requestId:f[n],cpm:o/100,width:c,height:s,ad:d,ttl:600,creativeId:r,netRevenue:!0,currency:"USD",hb_bidder:"fan",fb_bidid:e,fb_format:a,fb_placementid:r};if(S(a)){var l=T();u.mediaType="video",u.vastUrl="https://an.facebook.com/v1/instream/vast.xml?placementid=".concat(r,"&pageurl=").concat(l,"&playerwidth=").concat(c,"&playerheight=").concat(s,"&bidid=").concat(e),u.ttl=3600}return u}))},transformBidParams:function(t,n){return Object(y.convertTypes)({placementId:"string"},t)}};Object(r.registerBidder)(s)}},[199]);
pbjsChunk([0],{329:function(e,r,t){e.exports=t(330)},330:function(e,r,t){"use strict";Object.defineProperty(r,"__esModule",{value:!0}),t.d(r,"spec",(function(){return b}));var w=t(0),n=t(2),I=t(3),a=t(331),i=t.n(a),o=t(333),s=t.n(o),d=t(1);function P(e){return(P="function"==typeof Symbol&&"symbol"==typeof Symbol.iterator?function(e){return typeof e}:function(e){return e&&"function"==typeof Symbol&&e.constructor===Symbol&&e!==Symbol.prototype?"symbol":typeof e})(e)}var p=[n.b],f=100,c=35,m=!0,y={JPY:1};function u(e){return i()(e)&&2===e.length&&s()(e[0])&&s()(e[1])}var b={code:"ix",supportedMediaTypes:p,isBidRequestValid:function(e){if(!u(e.params.size))return!1;if(!(function(e,r){if(u(e))return e[0]===r[0]&&e[1]===r[1];for(var t=0;tr(e)?t:e}))})(t.strData.sizes)),[{requestId:t.data.bidId,width:s[0],height:s[1],cpm:n.cpm,creativeId:n.creative.creative_key,dealId:n.creative.deal_id,currency:"USD",netRevenue:!0,ttl:360,ad:(function(e,t){var r="str_response_".concat(t.data.bidId),n='n
n
n
David Hookstead | Reporter
Ohio State Athletic Director Gene Smith doesn't believe Urban Meyer will coach again.
"I have a hard time believing that. Is it possible? You can never say never. He's still young … People disregard the health issue. I'd ask that you keep that in mind," Smith told USA Today in an article posted Thursday about the legendary Buckeyes coach.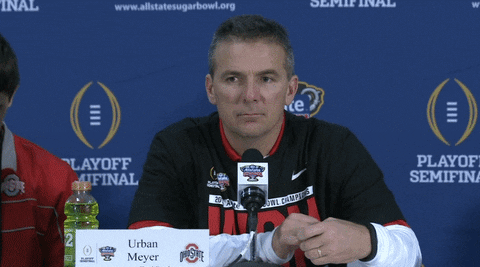 Smith and people around Ohio State can say whatever they want about the three-time national champion coach, but I absolutely believe he'll coach again. (RELATED: Ohio State Football Coach Urban Meyer Claims He Doesn't Plan On Coaching Again)
Yes, he's had some health issues, but I don't buy for a second they'll stop him from returning. The man is a genius when it comes to football. His mind is in an elite group that may only include three or four other coaches in the past 50 years.
Guys like Meyer don't just hang it up when they still have several years ahead of them.
I've said ever since he retired from OSU that I think USC is a likely landing destination if the school dumps Clay Helton.
It's in a rich recruiting area, the program has money and it's one of the most historic programs in all of college football. Seems like the perfect landing spot for Meyer. Imagine how upset people would be if he comes out of retirement and wins a title with the Trojans.
From a chaos standpoint, I'd love to see it.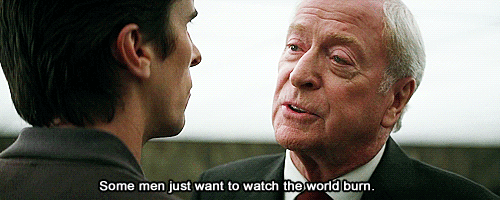 If I were betting on it, I'd bet on Meyer coaching again, and I wouldn't even hesitate to do it.

© Copyright 2010 – 2018 | The Daily Caller