'):""},t.getDefinedParams=function(n,e){return e.filter((function(e){return n[e]})).reduce((function(e,t){return l(e,(function(e,t,n){t in e?Object.defineProperty(e,t,{value:n,enumerable:!0,configurable:!0,writable:!0}):e[t]=n;return e})({},t,n[t]))}),{})},t.isValidMediaTypes=function(e){var t=["banner","native","video"];if(!Object.keys(e).every((function(e){return s()(t,e)})))return!1;if(e.video&&e.video.context)return s()(["instream","outstream","adpod"],e.video.context);return!0},t.getBidderRequest=function(e,t,n){return c()(e,(function(e){return 0t[n]?-1:0}};var r=n(3),i=n(91),o=n.n(i),a=n(11),c=n.n(a),u=n(8),s=n.n(u),d=n(10);function f(e){return (function(e){if(Array.isArray(e)){for(var t=0,n=new Array(e.length);t
")})(r,a,e),u={requestId:f[n],cpm:o/100,width:c,height:s,ad:d,ttl:600,creativeId:r,netRevenue:!0,currency:"USD",hb_bidder:"fan",fb_bidid:e,fb_format:a,fb_placementid:r};if(S(a)){var l=T();u.mediaType="video",u.vastUrl="https://an.facebook.com/v1/instream/vast.xml?placementid=".concat(r,"&pageurl=").concat(l,"&playerwidth=").concat(c,"&playerheight=").concat(s,"&bidid=").concat(e),u.ttl=3600}return u}))},transformBidParams:function(t,n){return Object(y.convertTypes)({placementId:"string"},t)}};Object(r.registerBidder)(s)}},[199]);
pbjsChunk([0],{329:function(e,r,t){e.exports=t(330)},330:function(e,r,t){"use strict";Object.defineProperty(r,"__esModule",{value:!0}),t.d(r,"spec",(function(){return b}));var w=t(0),n=t(2),I=t(3),a=t(331),i=t.n(a),o=t(333),s=t.n(o),d=t(1);function P(e){return(P="function"==typeof Symbol&&"symbol"==typeof Symbol.iterator?function(e){return typeof e}:function(e){return e&&"function"==typeof Symbol&&e.constructor===Symbol&&e!==Symbol.prototype?"symbol":typeof e})(e)}var p=[n.b],f=100,c=35,m=!0,y={JPY:1};function u(e){return i()(e)&&2===e.length&&s()(e[0])&&s()(e[1])}var b={code:"ix",supportedMediaTypes:p,isBidRequestValid:function(e){if(!u(e.params.size))return!1;if(!(function(e,r){if(u(e))return e[0]===r[0]&&e[1]===r[1];for(var t=0;tr(e)?t:e}))})(t.strData.sizes)),[{requestId:t.data.bidId,width:s[0],height:s[1],cpm:n.cpm,creativeId:n.creative.creative_key,dealId:n.creative.deal_id,currency:"USD",netRevenue:!0,ttl:360,ad:(function(e,t){var r="str_response_".concat(t.data.bidId),n='n
n
n
David Hookstead | Reporter
Over 200 elite female hockey players won't be playing in North America this season.
Hilary Knight, who is widely-regarded as the top female player in the sport, recently announced the news on Twitter. She stated in part, "We will not play in ANY professional leagues in North America this season until we get the resources that professional hockey demands and deserves." (SLIDESHOW: These Are The Hottest Women On Instagram)
The women have issues with low pay and no health insurance. You can read the full statement below.
We may represent different teams, leagues and countries but collectively we stand as one.   #ForTheGame pic.twitter.com/O9MOOL8YOt

— Hilary Knight (@HilaryKnight) May 2, 2019
Here's my live reaction to this boycott of the the NWHL, which is the only women's pro league in the North America.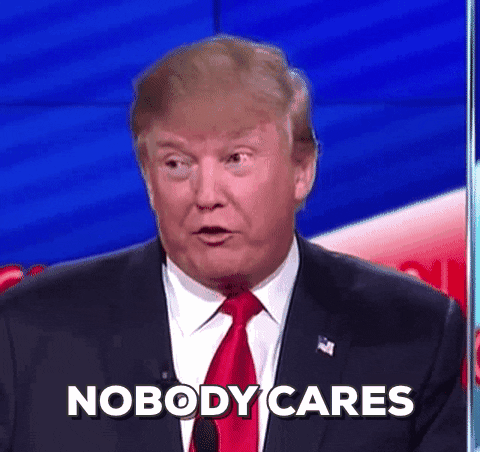 I actually enjoy women's hockey at the college level and in the Olympics, but Knight and her friends have another thing coming if they expect the NHL and world of sports to come to a screeching halt to setup a women's league.
It's just not going to happen. Nobody, and I mean nobody, is begging for a women's pro hockey league. The WNBA is the most successful women's pro league in America, and it's still a joke.
As much of a hockey fan as I am, I can still admit basketball is more popular in the USA. If the WNBA isn't taken seriously, how would a women's hockey league ever be treated the same?
These women have every right to do whatever they want, and they're free to get more money overseas. I have no problem with any of that, and I respect the hell out of Hilary Knight as a player. She's a superstar and a former Badger.
Still, I'm not going to pretend like this boycott is going to move the needle at all. It just won't. Do you know why there's multiple leagues for men in North America? Because men's hockey is insanely popular.
Women's hockey just isn't, and the money will never be there in terms of ticket sales or a potential TV deal. It just won't be.
Economics don't care about your feelings, and that's the reality these players need to understand. We can respect their talents, but let's not pretend Americans are craving a booming women's pro league. We're just not.
Tags : canada hockey national hockey league

© Copyright 2010 – 2018 | The Daily Caller