It is a truly horrifying report from police in Florida. A man filmed himself torturing a 2-year-old baby girl over and over as she slept in her bassinet as her mother slept in another room, and after his arrest attempted to have the evidence destroyed.
The suspect, 37-year-old Andrew Bennett Ross Celaius, is facing charges of aggravated child abuse and more.
Escambia County Sheriff David Morgan detailed the allegations in a press conference this week, to the horror of the press in attendance.
"It's the stuff that nightmares are made of, he said to gathered reporters. "No child should be subjected to this."
Evidence goes back at least two months, but the police continue to investigate.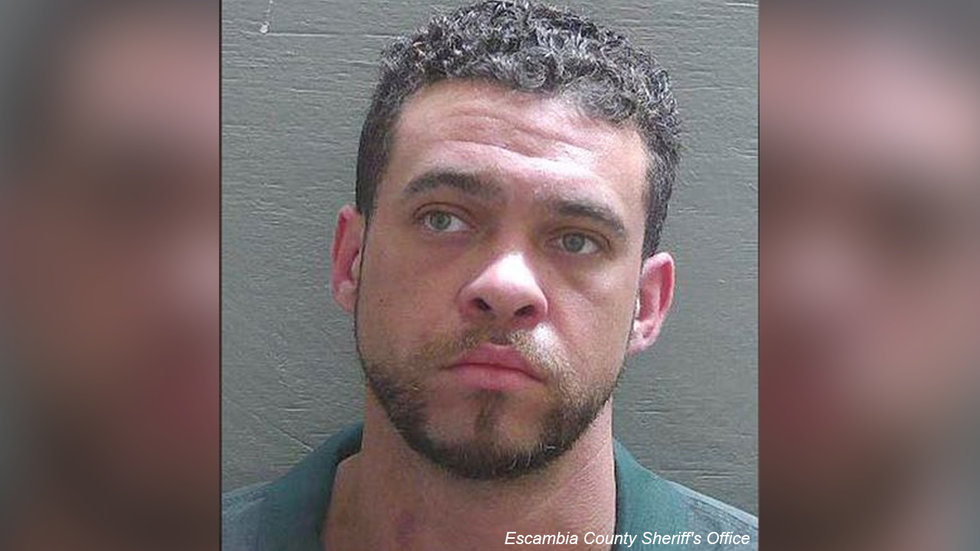 Andrew Bennett Ross Celaius booking photo.
In addition to committing the heinous acts, and recording them, the Sheriff's office indicated that it is possible the suspect also shared his videos online, which would of course result in additional charges. Police seek the public's help in this and other aspects of the case.
The abuse was discovered when the child's mother took her to the doctor for what she believed to be ringworm, but which the hospital determined to be burns resulting from likely abuse. Police investigated and searched the home, turning up the evidence.
In the press conference, Chief Deputy Chip Simmons described the abuse as systematic "torture."
"What really strikes you is the fact that it is dark, the child is sleeping, the door opens and this guy throws a half-empty bottle right into the bed to wake the child up," he said, describing one of the incidents on tape.
As the New York Daily News notes of the press conference, Simmons "said one of the more disturbing videos shows the child being shocked with a dog collar as she shrieks in pain. Ross-Celaius also allegedly used a butane lighter to burn the girl — either with the flame or by heating the end and pressing it to her skin."

Escambia County Sheriff's Office Press Conference – Child Abuse Case

www.youtube.com

"I've been in law enforcement for over 30 years and when I looked at the evidence that we saw here, me and a number of my staff were speechless," said Simmons.
The case has garnered national attention over the week, in part because of the sheer shock of its casual brutality. But it is also because of an effort by police to draw attention in the hopes of obtaining information from the public on the suspect, and potentially anywhere or to anyone he may have shared the evidence.
In the video above, the police offer instructions on how to contact them with any such information. And even if you haven't any information, offer your prayers for her well-being and recovery.