A video by left-wing Pennsylvania lawmaker Brian Sims has been deleted from Facebook because he offered to pay for his followers to find the identity of pro-life activists praying in front of Planned Parenthood.
A massive social media backlash was unleashed after Rep. Sims posted a video where he harassed an elderly woman for praying outside the abortion clinic in Philadelphia. That outrage only grew after the discovery of another video where he harasses teenagers and calls for their personal information.
"Let's go protest out in front of her house and tell her what's right with her body!" he yells in one video.
That video was reportedly deleted by Facebook for violating their community standards, according to a conservative Twitter user who posted screenshots of the action taken by the social media platform.
The video is no longer available from Sims' Facebook page.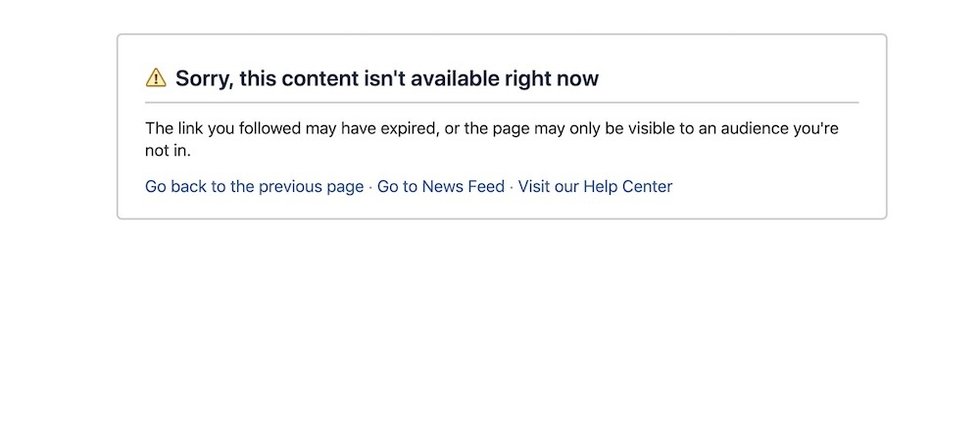 Image Source: Facebook webpage screenshot
Rather than apologize for his actions, Sims on Tuesday posted another video that apologized to Planned Parenthood for not following their guidelines on interacting with protesters. He also accused the pro-life activists of "racism" and of attacking patients seeking abortions.
"I've seen firsthand the insults, the slurs, the attacks and the racism that those protesters aim at mostly young girls going there for clinical care," he said in the video response.
Facebook and other social media platforms have been criticized by many on the right for what they see as selective application of their rules on conservatives.
Here's more on Sims pro-abortion harassment:

So Brave: This Pennsylvania State Rep. Filmed Himself Harassing Pro-Life Teens and Old Ladies

www.youtube.com