Former Vice President Joe Biden is dominating early polls testing support for Democrats seeking their party's 2020 presidential nomination.
But a Biden parody campaign website, mocking his "legislative accomplishments" and history of being too physical, has mastered Google's infamous search engine algorithm, topping search results for "Joe Biden."
What are the details?
Not only does the parody website — JoeBiden.info — top Google search results for Biden's name, but the former vice president's actual campaign website, JoeBiden.com, is buried deep within Google search results for his name, not even appearing on page one.
The realistic-looking parody website features images of Biden touching women and children, a common criticism of the former vice president.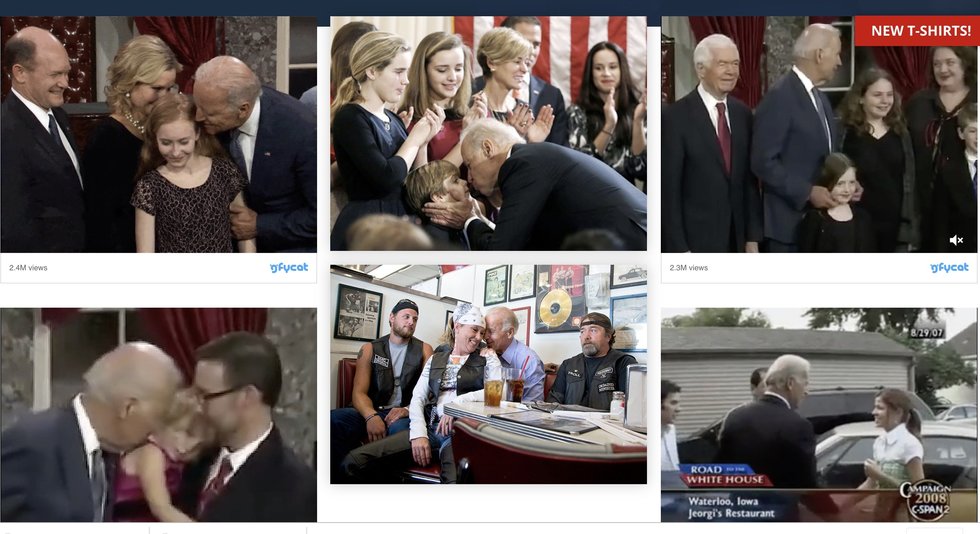 Image source: JoeBiden.info screenshot
"Uncle Joe is back and ready to take a hands-on approach to America's problems! Joe Biden has a good feel for the American people and knows exactly what they really want deep down," the website says. "He's happy to open up and reveal himself to voters and will give a pounding to anybody who gets in his way!"
The website also touts Biden's "legislative accomplishments" in such a way that puts his legislative history in direct conflict with the values he espouses today. The website notes that Biden was against same-sex marriage, against abortion, and initially supported the Iraq War.
The website also highlights questionable comments Biden made in the past, including one directed at former President Barack Obama in 2007.
"I mean, you got the first mainstream African-American who is articulate and bright and clean and a nice-looking guy," Biden said of Obama, who at the time was running for president.
The bottom of the website notes that it is "political commentary and parody" and is "intended for entertainment and political commentary only."
Who created the website?
The person who created the website told CNBC that he is an American citizen who, politically speaking, is "closest to a libertarian."
Though the creator did not reveal his identity, he told CNBC that thousands of people have mistaken the website for Biden's actual campaign website.
"I get thousands of Biden supporters coming to the site every day who fail to realize that it is a parody — asking for volunteer information, donation information, suggestions on how to handle the [Anita Hill] situation, or criticizing his use of 'All men are created equal' — no joke," the person said.