Four California elementary school teachers are on administrative leave after an image surfaced showing them inside a classroom and smiling around a noose,
KABC-TV reported.
What's the background?

An outraged parent claimed to the station that the noose was hung at Summerwind Elementary School in Palmdale in early May and that video was taken of the teachers laughing and joking about the noose.
Employees who didn't want to be identified
told KTTV-TV that Principal Linda Brandts emailed to all staff the image of the teachers smiling around the noose — all of whom are reportedly first-grade teachers — as well as a separate image showing the noose hanging in an office. The station said nothing was written in the email.
KABC said the principal also is on leave in the wake of the controversy; parents told KTTV that Brandts was under consideration as the district's next superintendent.
'We want her gone from this school'

"We want her gone from this school, and that's just it," Darrin Harper told KTTV. "We want her out of here. I do personally! I do. Because I know what she about. The pictures prove it, that's what she about and that's what she allow to go on. So she need to go."
Some parents pulled their children out of the school Thursday, KABC reported, adding that one parent was in tears while explaining to her daughter the reasons why.
"Do you know what they use that for?" parent Tierra Harris asked her girl as a KABC camera rolled. "They use that to hang African American people. That's what they do. And kill them. They still do it to this day. I don't want you going here because I don't want you to feel like that."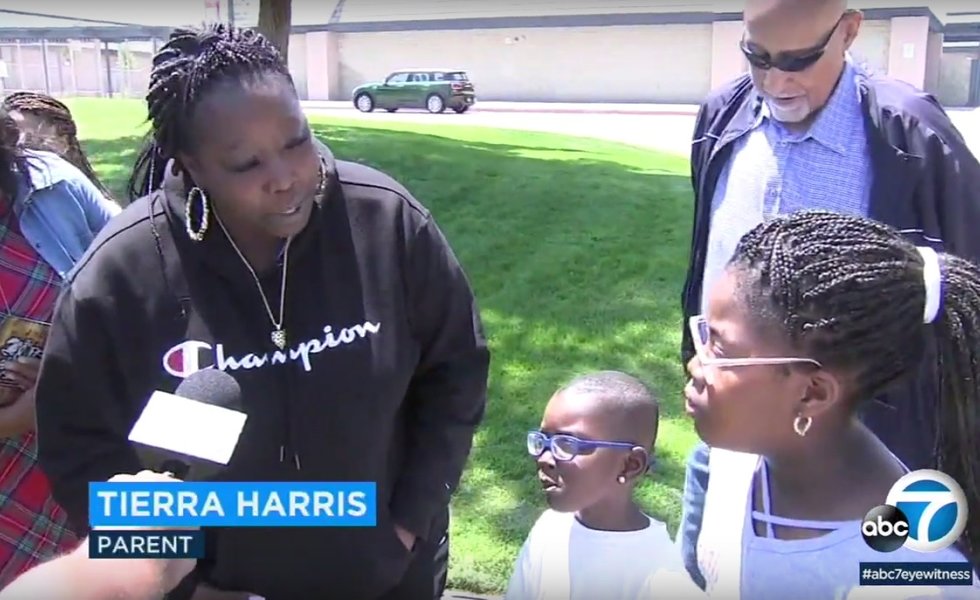 Image source: KABC-TV video screenshot
'It's disgusting, and I'm outraged'
Breyon Clemmons pulled her child out of the school for good, KABC reported, calling it a "plantation."
"It hurts. It absolutely hurts me to the core," she told the station. "It's disgusting, and I'm outraged, and I want to see some action — and not just administrative leave."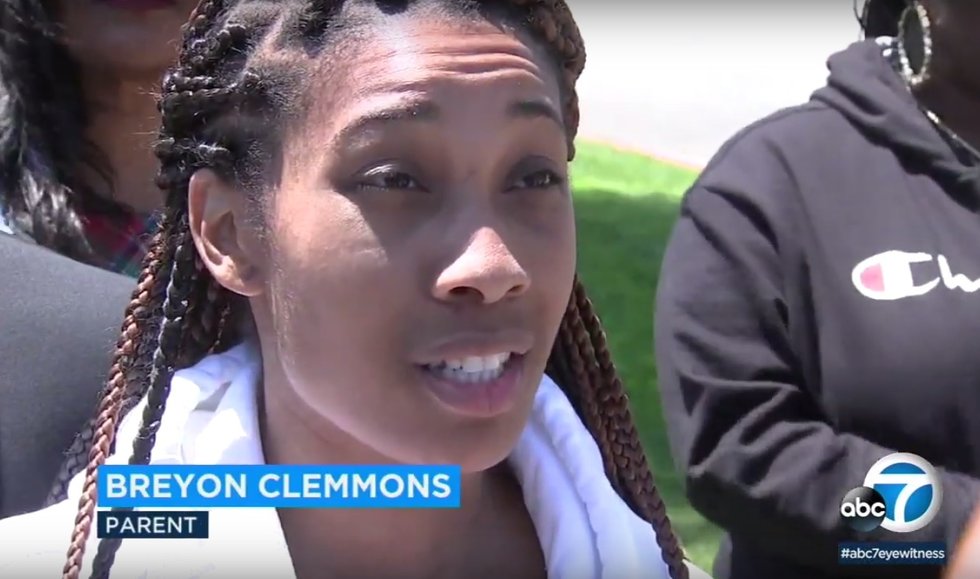 Image source: KABC-TV video screenshot
Clemmons added to KTTV that racism is an issue at the school: "I've requested that my kid be taken out of one classroom because that teacher, in particular, has shown prejudice, discrimination against my kid, and when I requested the black teacher I got grief for that."
Michele Lemaire, a teacher at the school, said a third of the school consists of black students while another third consists of Hispanic students, KTTV added — although the school had only a few black teachers.
What did the superintendent have to say?

"It makes us angry because I know it's not a reflection of our community," Palmdale School District superintendent Raul Maldonado told KABC. "We don't tolerate that type of behavior in our community and in our school district. We hold our employees to the highest standards with high expectations."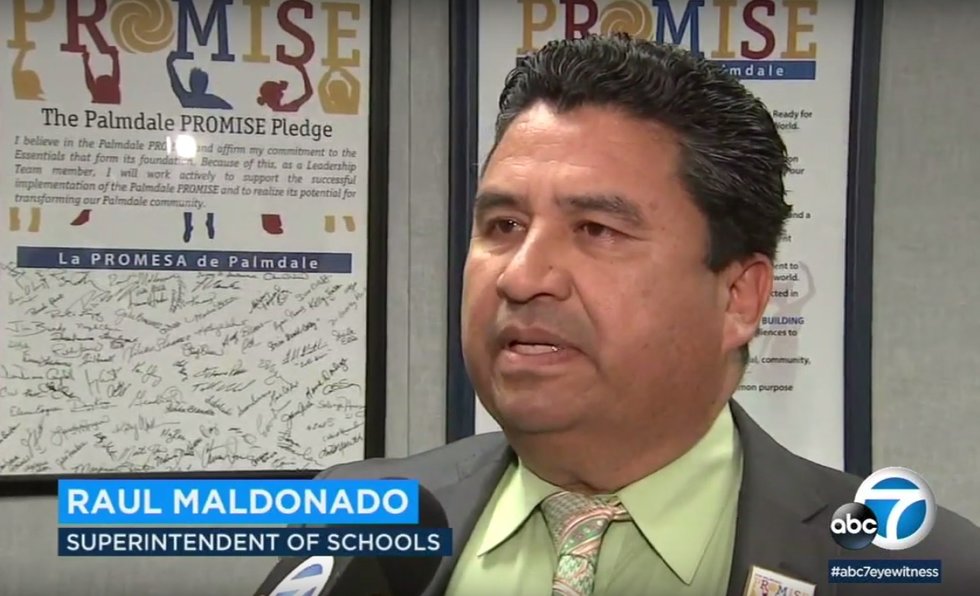 Image source: KABC-TV video screenshot
The district added to KABC that it's trying to get to the bottom of the teachers' intentions and find out who was responsible for bringing the noose on campus.
The teachers' union has yet to issue a comment, KABC said.

Photo shows Palmdale teachers smiling while holding noose | ABC7

youtu.be