The motorcade escorting President Donald Trump's presidential limo has reportedly been involved in a traffic accident. Three police officers traveling with the motorcade sustained minor injuries.
Here's what we know
The incident occurred as Trump was heading to a liquefied natural gas export facility in Hackberry, Louisiana.
According to ABC News reporter Meredith McGraw, the crash appeared to involve "two police bikes." She said in a tweet that she "saw 2 officers standing & being tended to with very bloodied arms as we drove by."
In photos taken of the accident by reporters, officers can be seen laying near the road, with other officers appear to be offering medical assistance. USA Today later confirmed that four officers were involved in the crash, and that three had received medical treatment.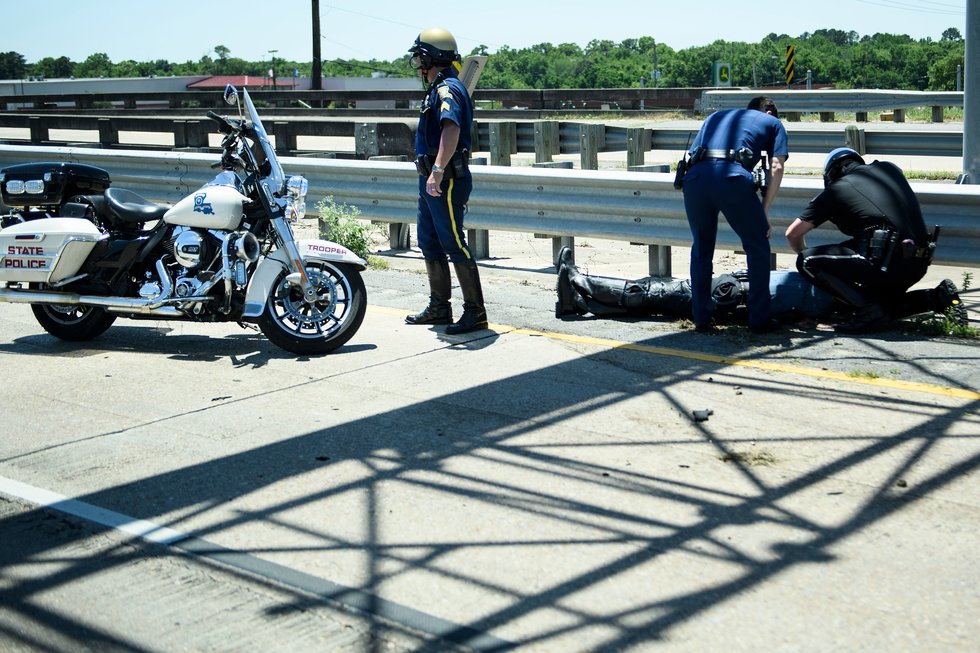 BRENDAN SMIALOWSKI/AFP/Getty Images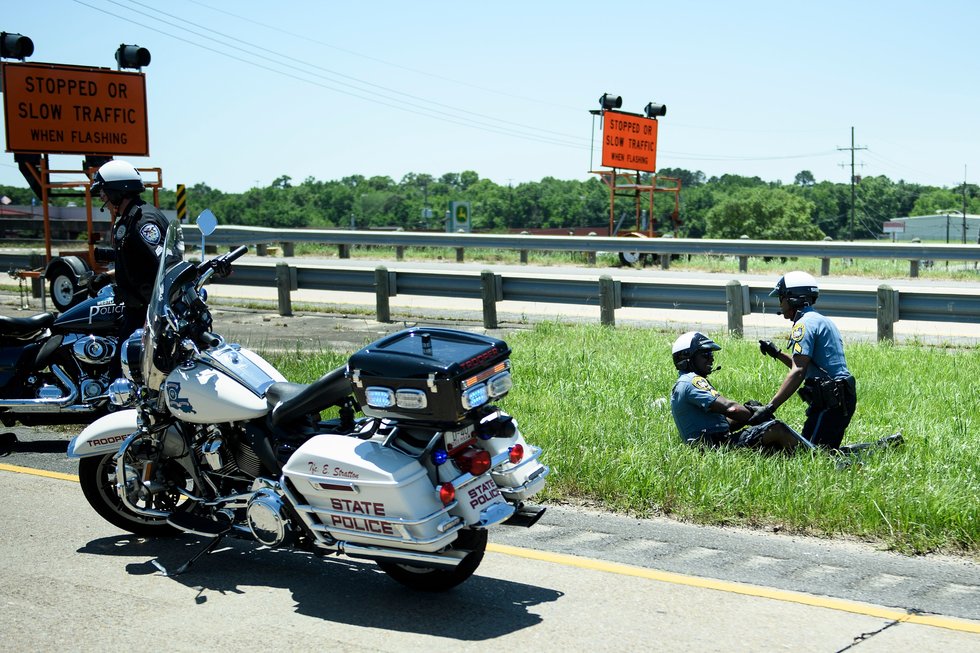 BRENDAN SMIALOWSKI/AFP/Getty Images
According to USA Today, the officers injured in the accident were from the Westlake Police Department, Sulfur Police Department, and the Calcasieu Parish Sheriff's Office.
The vehicle carrying Trump is not believed to have been involved in the accident. Even if it had, presidential limo, named "The Beast," is covered in armor plating reported to be eight inches thick and bulletproof windows that are five inches thick.
According to NBC News, The Beast also has "a night vision system and some other James Bond-style gimmicks: It can put out a smokescreen, fire tear gas, and lay down an oil slick to send vehicles chasing it out of control. Even the door handles can be electrified to shock those who might try to get inside."
A representative from the Secret Service told USA Today that, despite the accident, the motorcade continued on as planned to the facility in Hackberry. Trump would later give a speech from there.