Amid escalating tensions with Iran, President Donald Trump's top national security advisers reviewed military plans last week that would send more 120,000 U.S. troops to the Middle East "should Iran attack American forces or accelerate work on nuclear weapons," The New York Times reported Monday.
What are the details?
Acting Defense Secretary Patrick Shanahan presented the plan last Thursday, which was requested by national security adviser John Bolton, The Times reported.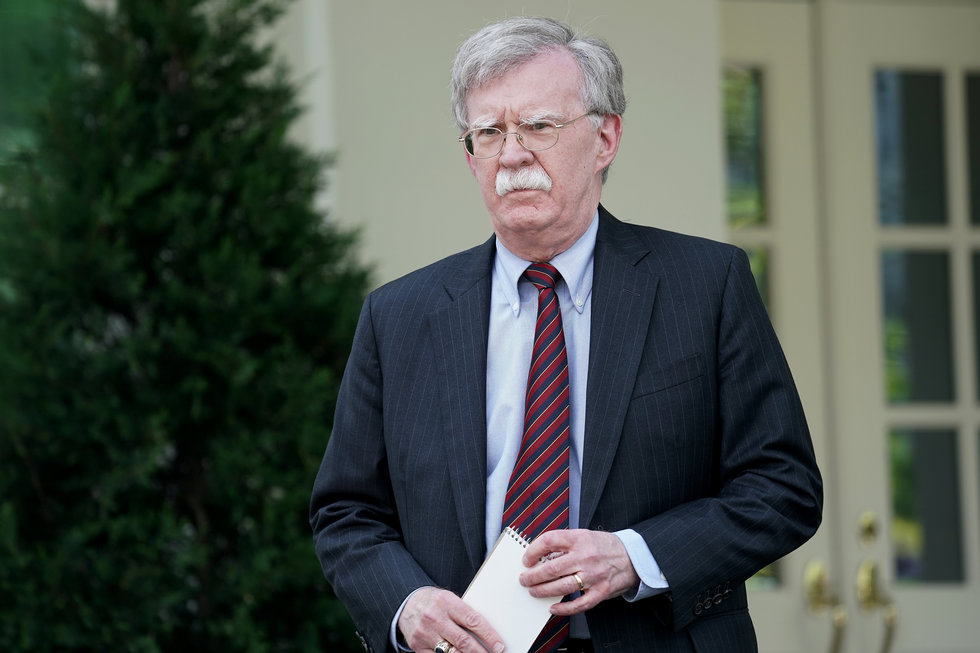 National Security Adviser John Bolton Holds Briefing At The White House
Chip Somodevilla/Getty Images
The plan was presented during a meeting among top national security officials — including CIA chief Gina Haspel, Director of National Intelligence Dan Coats, and Joint Chiefs of Staff Chairman Gen. Joseph Dunford — that focused on the administration's Iran policy.
Officials who spoke to The Times anonymously said the plans did not include projections for a land invasion of Iran, which would require vastly more ground forces.
Although it's not clear if Trump has personally reviewed the plans, senior American officials told The Times the fact that the military plans were drawn up underscores how serious of a threat Iran has become to U.S. interests in the region.
"We'll see what happens with Iran. If they do anything, it would be a very bad mistake," Trump told The Times.
What's the background?
Bolton and other top U.S. officials, including Secretary of State Mike Pompeo, have been warning of Iran's desire to escalate tensions in the region.
In fact, after Israel passed an intelligence report to U.S. officials that warned of Iranian plans to attack U.S. interests in the region either directly or by proxy forces, Bolton announced additional deployments of U.S. forces to the region, including the USS Abraham Lincoln Carrier Strike Group and B-52 bomber strike groups, according to the Military Times.
However, the deployment of U.S. power has not deterred Iranian forces. The Associated Press reported Monday that U.S. officials believe Iranian forces or Iranian-backed proxies are responsible for damaging four ships in the Persian Gulf over the weekend, including two Saudi oil tankers.