The woman accused of
pushing a 74-year-old man off a Las Vegas bus in March, after which he hit his head and died about a month later, was free on bail Wednesday, the Review-Journal reported, citing court records.
Witnesses told police the victim — Serge Fournier — asked the woman to "be nicer to passengers" before he was pushed,
KSNV-TV reported.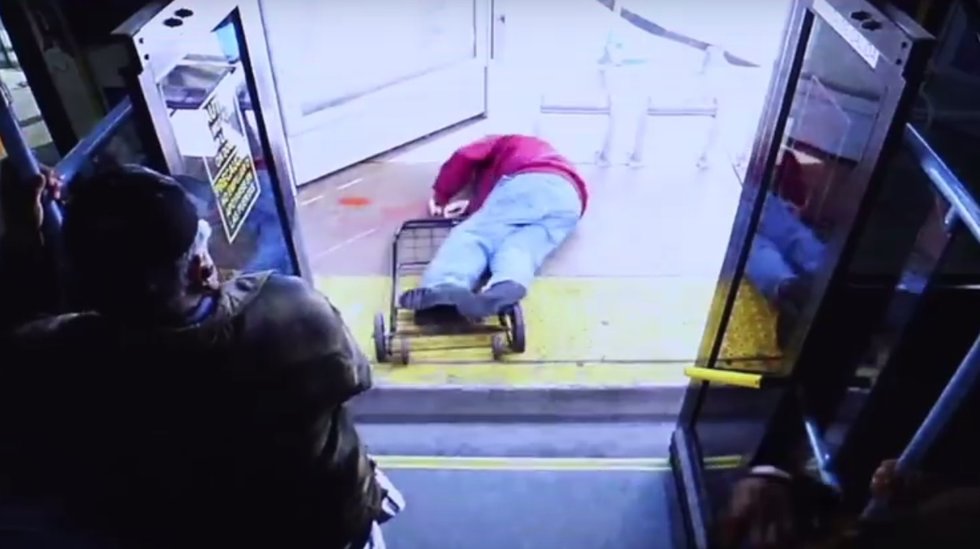 Image source: YouTube screenshot
Cadesha Bishop, 25, posted bond Friday and was placed on "high-level" electronic monitoring, the paper said, adding that records weren't clear regarding her actual release date. She had been in the Clark County Detention Center on $100,000 bail, the Review-Journal said.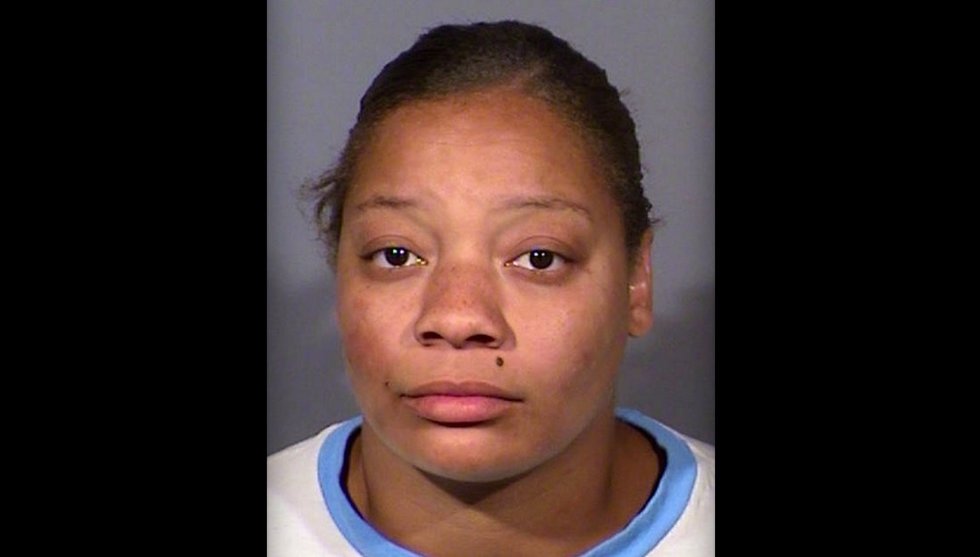 Image source: Las Vegas police
Bishop was arrested May 6 on a murder charge in the death of Serge Fournier, who passed away April 23 from complications of blunt force injuries suffered as a result of the push off the bus, the paper said.
What else?
Fournier, who was using a walker, landed on his head about eight feet from the bus, the Review-Journal said. Bishop — who was with her son on the bus — walked away without offering help, police added to the paper.
Police said Fournier heard Bishop swearing at people on the bus, KSNV said, after which he had words for her.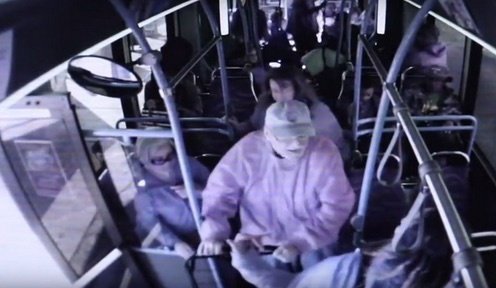 Image source: YouTube screenshot
Fournier's friend and neighbor Trevor Taylor told KSNV that after the push, Fournier "came here for a day or two and then his pain was so great he had to call an ambulance — went to the hospital."
Ken Mallen told the station he knew Fournier and that his death is causing "several financial problems for his wife," who is disabled.
Taylor — trying to hold back tears — told KSNV that Fournier was an "excellent neighbor" and a "very nice, religious person."
Taylor added to the station that "no matter what his age, she should not have done that. People need a little more patience than what they have these days." Taylor told KSNV he hopes Bishop is punished.

Bus Incident

youtu.be