A Fort Hood soldier is engaged in a different kind of battle at the moment: The ability to fly an American flag on the home he rents in Killeen, Texas, KCEN-TV reported.
Sgt. Chris Link lives in the Falls of Fox Creek community, the station said, adding that things heated up last week when he received an email from the homeowners association president that he needed to remove a flag hanging on a pole in his yard.
Community guidelines indicate that displayed flags can't be flown on poles and only can be displayed on Memorial Day, Labor Day, Veterans Day, and Flag Day, KCEN said, adding that Link was asked to remove the flag or face a violation and possible fine.
Interestingly, the email from the HOA president noted that "90% of the homeowners are retired military," the station said.
How did Link react?
Link later emailed the HOA president and said it's "absolutely disgusting and unpatriotic of you to try to bully the members of this community into not flying an AMERICAN flag," KCEN reported.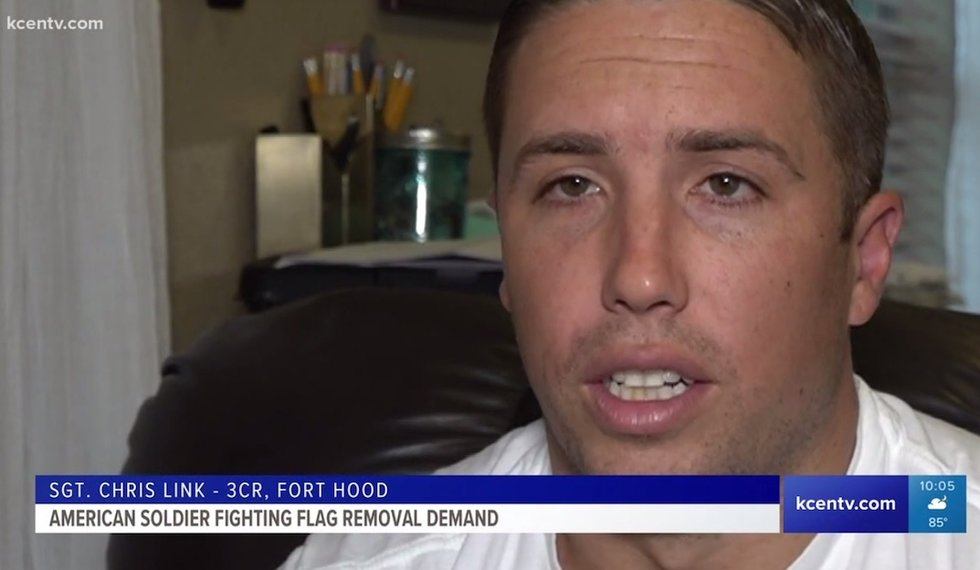 Image source: KCEN-TV video screenshot
He added that he also removed the flag from the pole and mounted the flag on the house with brackets, the station said.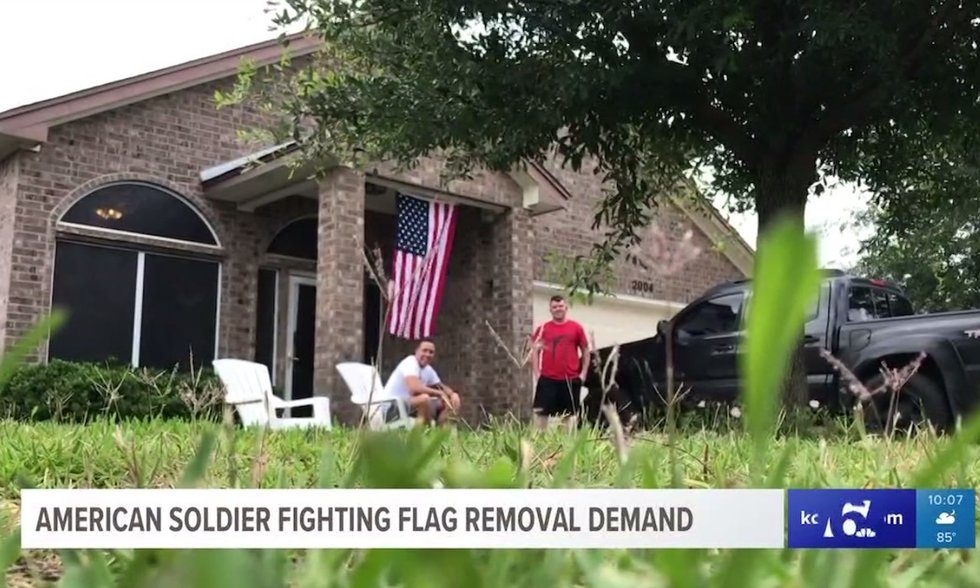 Image source: KCEN-TV video screenshot
A slight twist

As it turns out, the HOA president also said the owner of the home Link rents wants him to remove the flag as well, KCEN said, and didn't approve the pole attachment to the house.
"When the owner of the property say[s] do something, you comply," the HOA president said in an email, according to the station. "Sorry you [feel] that we are unpatriotic. I served 28 years in the military, but the HOA has its own by-laws that will be followed and you will follow them like everyone else, no exception."
Show of support

Some of Link's neighbors aren't happy that the HOA is saying he's not allowed to fly the American flag, KCEN said.
"I don't think anybody who has a home in the United States of America should be told they can't fly the colors, the flag for that same country they're residing in," Clifford Devaul, a veteran and Link's neighbor, told the station.
In fact, some neighbors are flying flags of their own in solidarity, KCEN said.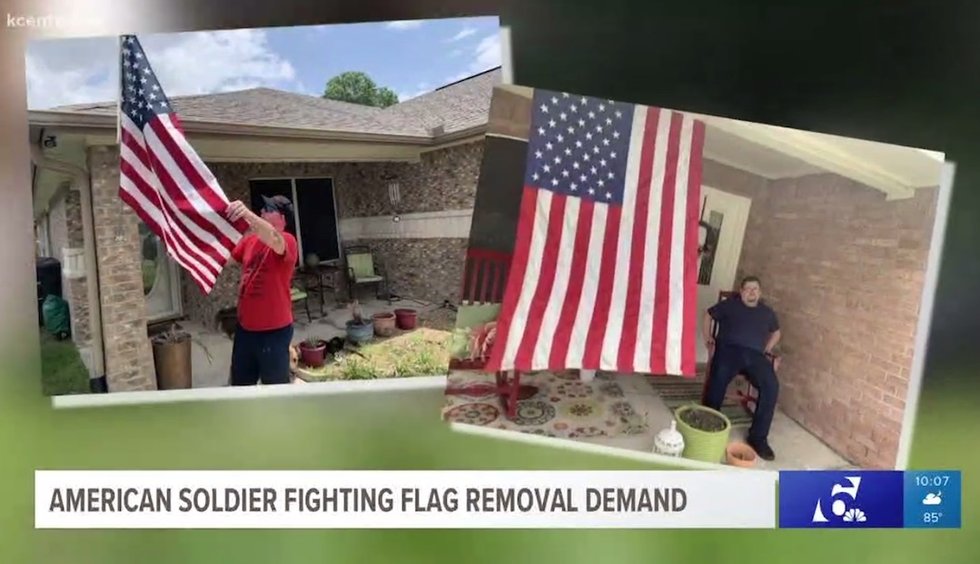 Image source: KCEN-TV video screenshot
"That flag means more to me than a lot of people realize," Link told the station. "That's the only reason I joined the Army … to fight for my country 'cause I love that flag; I love everything that flag stands for."