Jeff King — a pastor at Bear Creek Bible Church in Keller, Texas —
told KXAS-TV he was sitting at home with his wife Saturday when he got a text saying his friend's daughter had been kidnapped.
"All I could think is, 'What are we going to do to help?'" King told the station.
With that, the pastor and a friend got in King's car and started searching for the suspect's vehicle.
What's the background?
Salem Sabatka, 8, and her mother were walking in their Fort Worth neighborhood around 6:30 p.m. Saturday when a man grabbed the girl and pushed her in his car as the mother fought in vain to prevent the abduction, KXAS reported.
The incident was caught on video by a nearby home's surveillance camera, which shows the girl's mother getting up from the street and yelling for help:

Neighbor's video shows the moment Salem Sabatka's mother was pushed from the car during kidnapping

youtu.be

The homeowner shared the video with police and
told WFAA-TV enough of the back of the Ford Five Hundred was visible to give investigators an idea of the type of car they were looking for.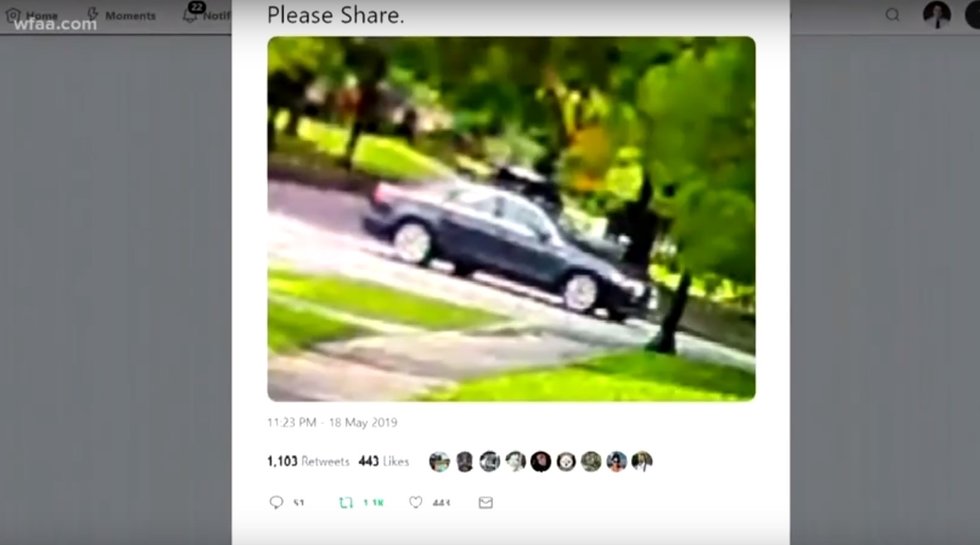 Image source: YouTube screenshot
Pastor on the hunt
King told KXAS a detective told him about the car's identifying features and that the best places to look for the girl were hotels, apartments, and parks.
So King and his friend started searching Fort Worth until they got a tip after midnight that they should check a hotel in Forest Hill, KXAS said, which is about 11 miles southeast. While they found nothing at the suggested hotel, King and his friend drove to the nearby WoodSpring Suites hotel and pulled into the parking lot, the station said.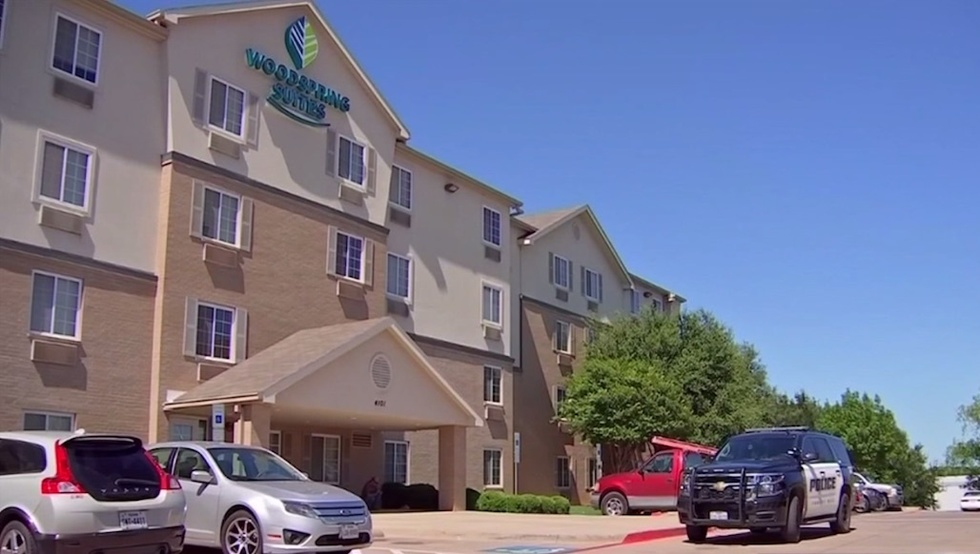 Image source: KXAS-TV video screenshot
"We started looking at different cars like they were suggesting," King told KXAS.
Sure enough, the pair found what they thought could be the car, checked inside it, and called police, the station said.
'Yes, sir, they have her'
Soon enough police arrived and rescued Salem.
"It was a crazy moment," King told KXAS. "I asked police, 'Did I hear that right? Did they find her? Is she safe?' Then finally one officer said, 'Yes, sir, they have her.'"
Police even let King to be the one to call Salem's parents and tell them their little girl was found alive, the station said.
'God literally led us to this place'
King credited the power of God for locating Salem — particularly when it was so far from the abduction point.
"God literally led us to this place," he told KXAS. "It was not on my itinerary, I was not trying to go there; we just drove by. It was divine intervention, 100 percent."
But King doesn't want anyone calling him a hero.
"I feel like God allowed me to be a tool," he told WFAA, "and that's it."
Anything else?
Turns out Forest Hill police were at the WoodSpring Suites two hours before they found Salem and even talked to the suspect — 51-year-old Michael Webb — and searched his room without finding the kidnapped girl, WFAA-TV also reported.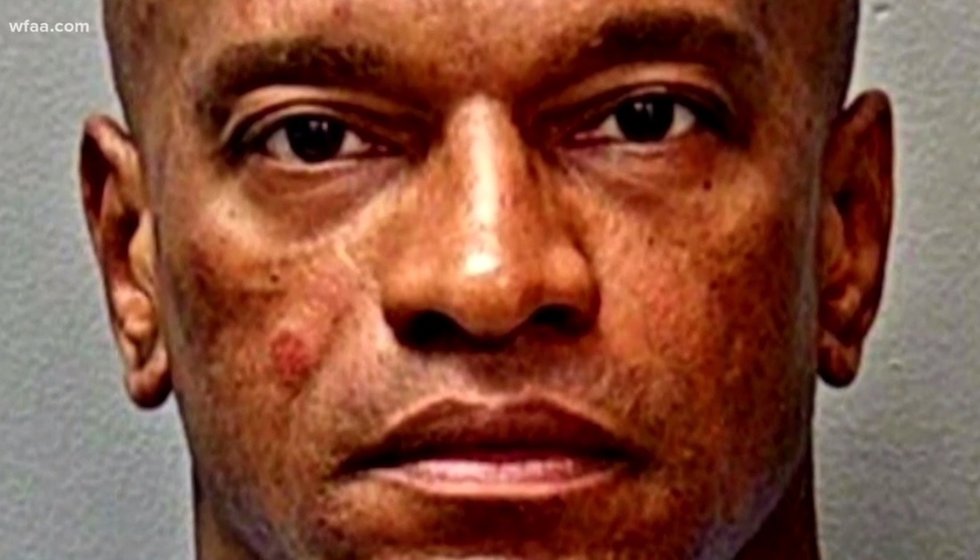 Image source: WFAA-TV video screenshot
Someone had reported seeing the suspect with the girl shortly after midnight Sunday, the station said.
"Upon entry into the room, the officers made visual inspection of the areas of the room that appeared to be large enough to conceal the missing child," the police statement read, WFAA reported.
Webb was taken into FBI custody Tuesday after initially being jailed on a $100,000 bond on an aggravated kidnapping charge, a first-degree felony, WFAA-TV said in a separate story. Fort Worth police added to the station that the kidnapping appears to have been random. WFAA noted that Webb has a lengthy criminal history.