The Federal Aviation Administration has launched an investigation into two airports — San Antonio International and Buffalo Niagara International — after both airports banned Chick-fil-A from opening locations in their facilities.
What are the details?
"The Department of Transportation has received complaints alleging discrimination by two airport operators against a private company due to the expression of the owner's religious beliefs," the FAA said in a statement Friday, according to Fox News.
"Federal requirements prohibit airport operators from excluding persons on the basis of religious creed from participating in airport activities that receive or benefit from FAA grant funding," the agency explained.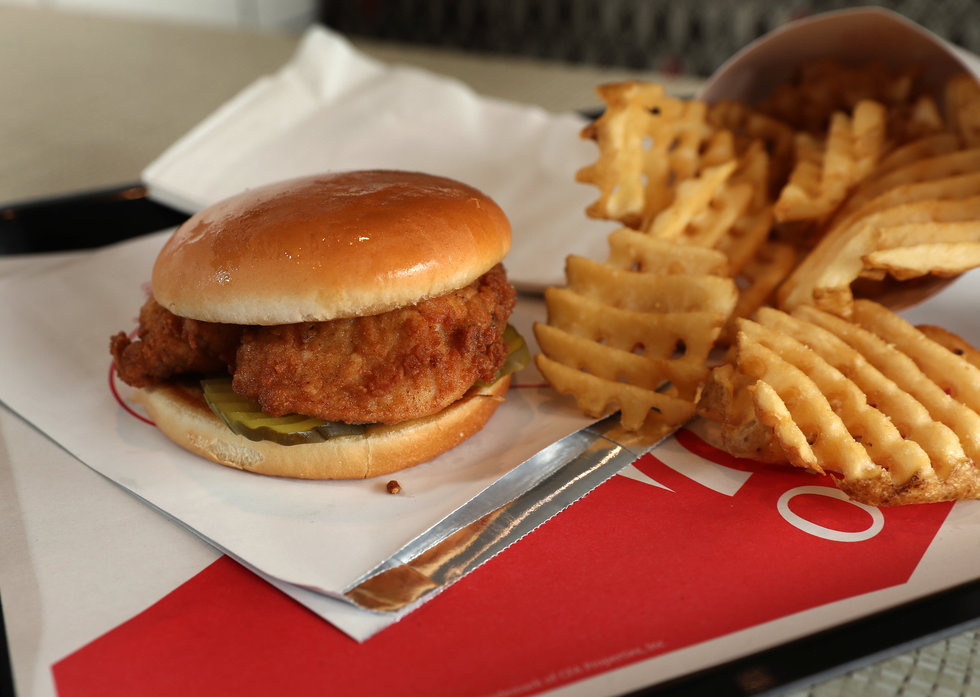 David L. Ryan/The Boston Globe via Getty Images
The FAA announced its investigation after both cities faced widespread backlash for their actions, including from Texas Attorney General Ken Paxton, who announced in March that he would investigate whether San Antonio's actions violated Texas law.
Paxton told the Daily Caller on Friday that when he announced his investigation, he also forwarded the matter to Elaine Chao, the secretary of the Department of Transportation.
What's the background?
As TheBlaze reported in March, the San Antonio city council barred Chick-fil-A from opening a restaurant in the city's airport, alleging the fast-food chain has a "legacy of anti-LGBTQ."
"San Antonio is a city full of compassion, and we do not have room in our public facilities for a business with a legacy of anti-LGBTQ behavior," city councilman Robert Treviño said.
Just one week later, plans to open a Chick-fil-A restaurant at the Buffalo Niagara International Airport were scrapped after a liberal New York politician complained the plans funded "divisive anti-LGBTQ rhetoric."
Chick-fil-A, however, has never implemented discriminatory policies, and pushed back against the narrative.
"Recent coverage about Chick-fil-A continues to drive an inaccurate narrative about our brand. We do not have a political or social agenda or discriminate against any group. More than 145,000 people from different backgrounds and beliefs represent the Chick-fil-A brand. We embrace all people, regardless of religion, race, gender, ethnicity, sexual orientation or gender identity," the company said in a statement.
In response to San Antonio's decision, the Texas legislature passed a bill preventing Texas governments from refusing to do business with certain companies based on religious affiliation. The bill has been dubbed the "Save Chick-fil-A law."