On Thursday, "The White House Brief" host Jon Miller highlighted President Donald Trump and his trip to Japan on Memorial Day and the viral tweet that accused Trump of being a snowflake.
In this clip, Miller explained that Wall Street Journal reporter Rebecca Ballhaus claimed in a tweet that upon Trump's arrival in Japan for a Memorial Day Celebration, the president requested to have a tarp cover the name of the USS John McCain battleship. He went on to explain that the tweet proved to be fake news, but that did not stop the mainstream media from running with the story.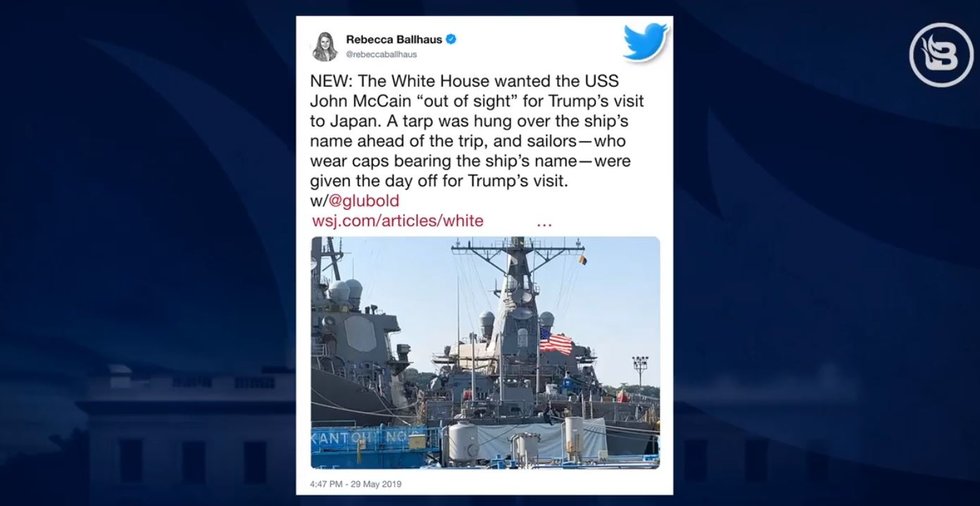 Wall Street Journal Reporter Rebecca Ballhaus' viral tweet proved false.Image source: BlazeTV screen shot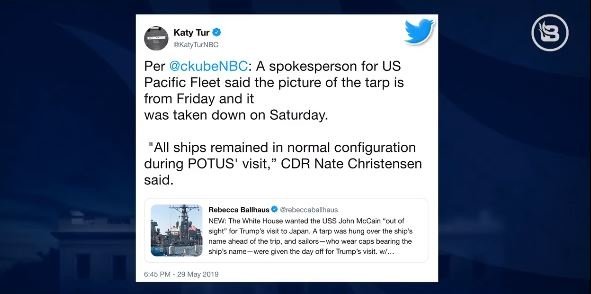 Image source: BlazeTV screenshot
Watch the video below for details.
Want more from Jon Miller?
To enjoy more of Jon's take on what's happening at the White House that the mainstream media isn't telling you, subscribe to BlazeTV — the largest multi-platform network of voices who love America, defend the Constitution and live the American dream.