The mother of five and her ex-boyfriend had a long, violent past, Cincinnati police told WLWT-TV.
In fact, she had a protection order against him, police added to the station.
Yet cops told WLWT that the ex-boyfriend broke into her house about 5 a.m. Thursday, dislodging a window air-conditioning unit to get through a front window.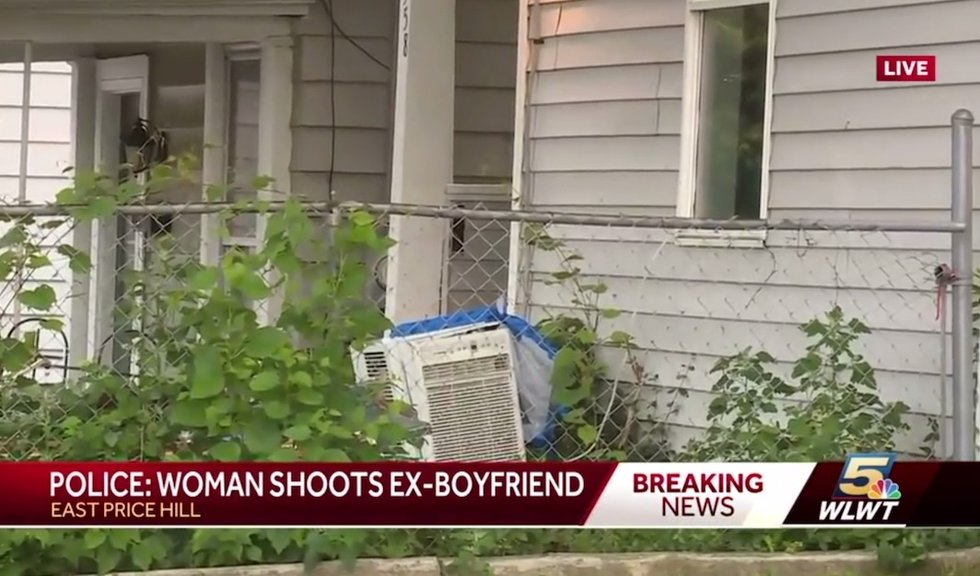 Image source: WLWT-TV video screenshot
The woman's five children were upstairs at the time, police noted to the station — but her ex apparently didn't get very far.
What happened next?

You see, WLWT said the mom — who had a concealed carry permit — shot her ex-boyfriend multiple times in the abdomen.
An ambulance took him to a hospital, went into surgery and and was in stable condition, the station said.
Police told WLWT the mother was taken in for questioning, and they aren't sure if she'll face charges.