Ruth Bader Ginsburg publicly applauded colleague Brett Kavanaugh last week for helping establish Supreme Court history with an unprecedented move that progressives will surely praise.
Speaking via prepared remarks at a judges conference in New York on Friday, Ginsburg praised Kavanaugh for selecting only women for his team of law clerks. The move meant that, for the first time in Supreme Court history, there are more female clerks than male clerks serving the court.
"Justice Kavanaugh made history by bringing on board an all-female law clerk crew. Thanks to his selections, the Court has this Term, for the first time ever, more women than men serving as law clerks," she said.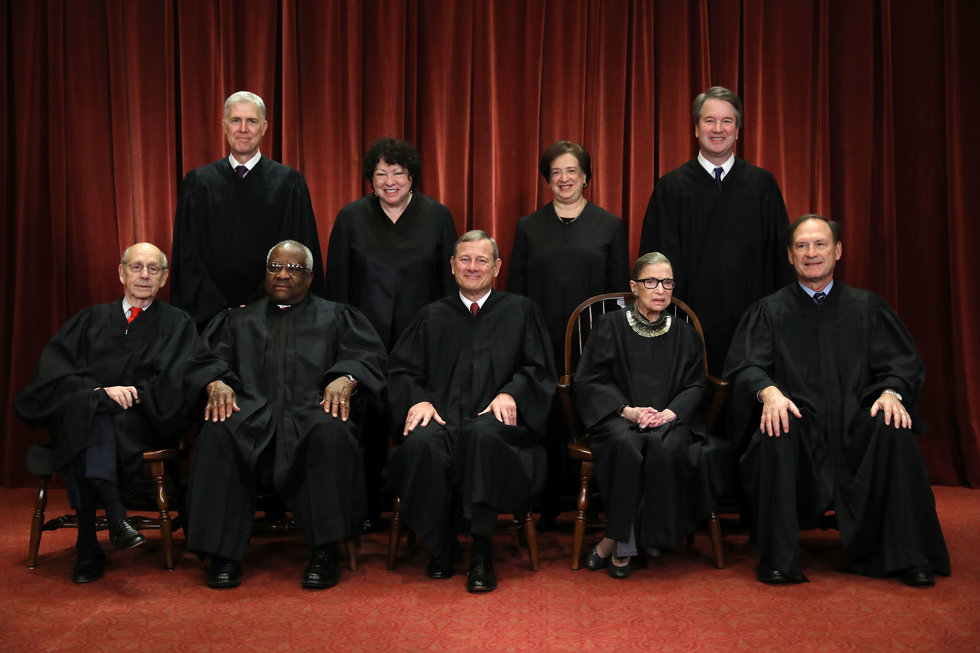 Chip Somodevilla/Getty Images

However, Ginsburg cautioned that further progress is needed to ensure equal gender representation at the Supreme Court.
"Women did not fare nearly as well as advocates," Ginsburg explained. "Only about 21 percent of the attorneys presenting oral argument this term were female; of the 34 attorneys who appeared more than once, only six were women."
After his controversial confirmation battle, one of the most intense in American history, Kavanaugh followed through on his promise to hire only female clerks.
According to the New York Times, just one of Kavanaugh's clerks worked with him during his days on the D.C. Circuit Court of Appeals. The other three clerks previously worked for lower-court judges appointed by Republican presidents.