On Friday, 11-year-old Braydon Smith stayed home alone for a few hours for the very first time, the
News & Observer reported.
And his solo debut
manning his home in Mebane, North Carolina, will be one he certainly won't forget.
What happened?

About 11 a.m. Braydon was on the phone with his mother when 19-year-old Jataveon Dashawn Hall allegedly entered the home through a window,
WTVD-TV reported.
"He pointed a pellet gun at me that was located in our house. I knew that it wasn't loaded, so I just sat down and got in my closet like he told me to," Braydon recalled to the station. "He went into the living room to grab my phone to make sure I didn't call the 911 or anything."
Of course, there was the machete on Braydon's bedroom wall that he purchased with gift cards and typically uses to chop down trees, WTVD said.
And this time the machete would prove useful in a different way.
"When I saw him try to put [my phone] in his pocket. I grabbed my machete off of my wall and went to hit him," Braydon told the station. "I hit him in the back of the head like right here."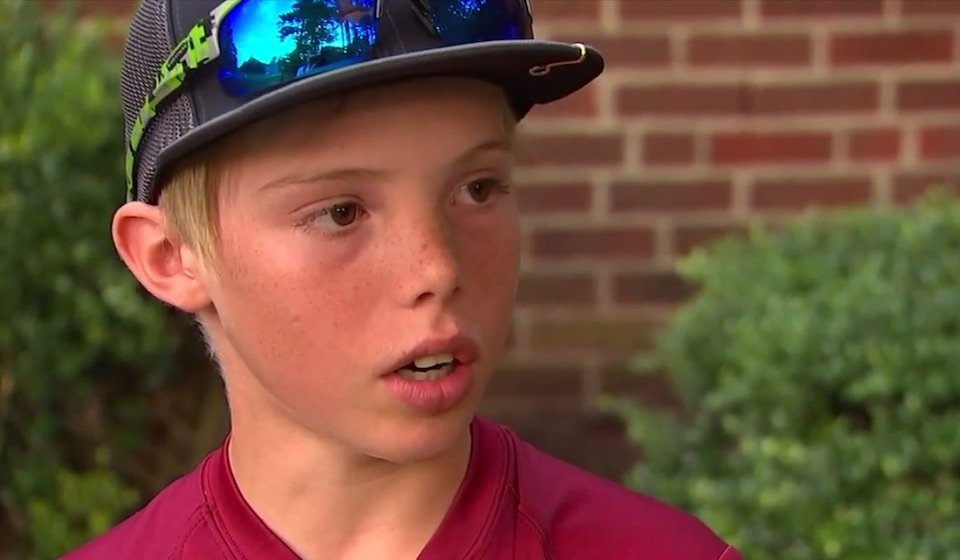 Image source: WTVD-TV video screenshot
The boy also had a few pieces of advice for the intruder, WTVD reported: "You shouldn't have done what you've done. You're better off to get a job than breaking into other people's houses."
The station said in an
earlier story that the intruder kicked Braydon in the stomach — after which the boy got up, swung the machete again, and missed. The intruder then kicked Braydon in the side of the head, grabbed several items, but noticed he was bleeding profusely due to the kid's machete strike, WTVD said. So the intruder ran off, the station said.
What happened to the intruder?
Hall checked himself into a hospital after the incident, the News & Observer reported. There was apparent confusion between law enforcement and hospital staff regarding Hall's status, and he ended up leaving the hospital in his gown before being arrested Sunday at the home of his mother and stepfather, the paper said.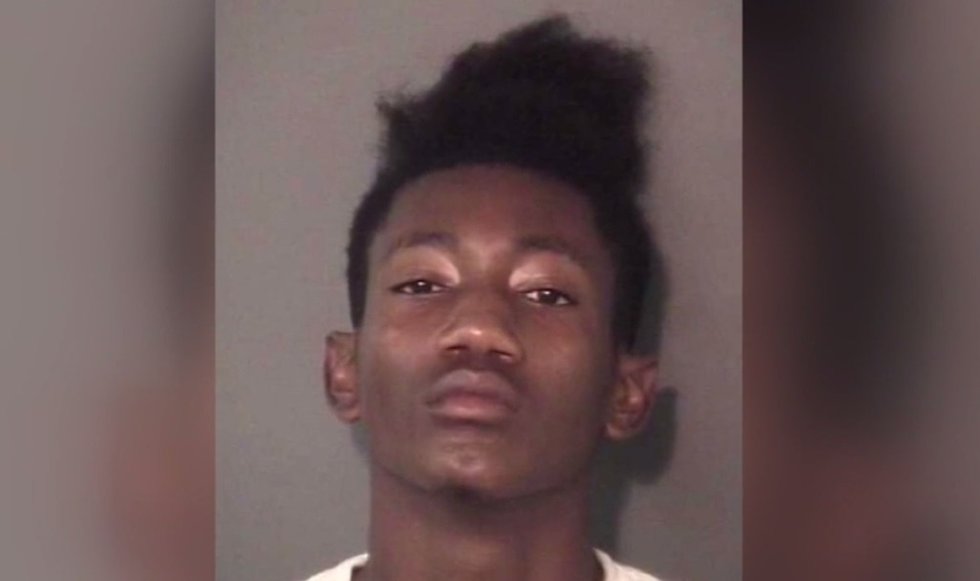 Image source: WTVD-TV video screenshot
Hall has been charged with breaking and entering, second-degree kidnapping, interfering with emergency communications, and assault on a child under 12, the News & Observer reported. He was taken to jail under a $100,000 secured bail, the paper added.
Two other suspects allegedly connected to the incident — a man and a woman — have not been identified, the News & Observer said.
'If they come in the door, you let 'em have it'

Braydon told WTVD he wasn't scared during the home invasion.
"It went by really fast," he told the station. "I knew I didn't have the time to think about what I was going to do. I just grabbed a weapon in the house and acted with it."
Braydon's decision had a lot to do with advice his dad, Christopher Smith, gave him a few years ago when thieves ransacked their home, WTVD reported.
"If they come in the door, you let 'em have it," his dad said, the station noted.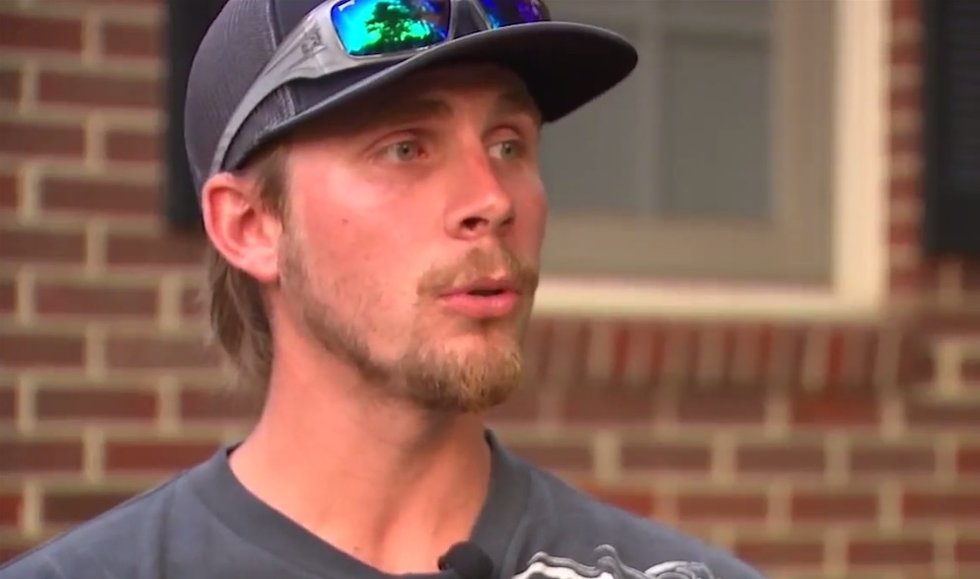 Image source: WTVD-TV video screenshot
Braydon's mom, Kaitlin Johnson, who lives in Kentucky, told the News & Observer that her son is taking his sudden fame in stride.
"He has made national news, so I think at 11, he kind of thinks he's somebody," she told the paper, adding that she and Braydon's father have taught him to be responsible and to stand up for himself.
"You never think it's going to happen to your kid," Johnson added to the News & Observer. "We are a family that [believes] violence is not the answer, but you defend yourself. You don't allow yourself to be bullied. You do not allow yourself to let people run all over you."