Veteran John "Bill" Williams
recalled to WRC-TV that he was in Vietnam just six days before two fellow service members were shot down, declared missing in action, "and they still haven't found their bodies."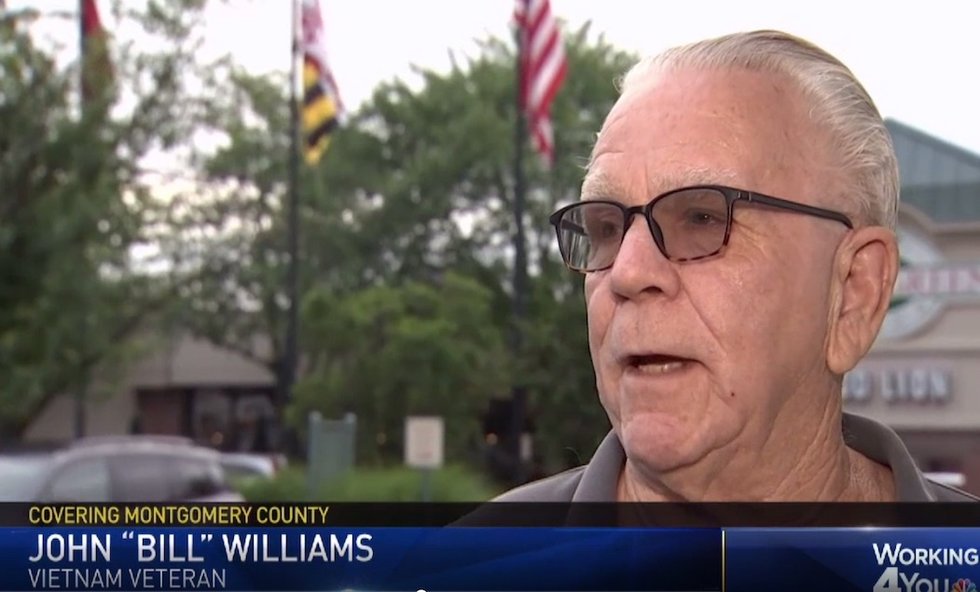 Image source: WRC-TV video screenshot
Such losses are why the Vietnam Veterans Memorial Plaza in Rockville, Maryland, means so much to Williams.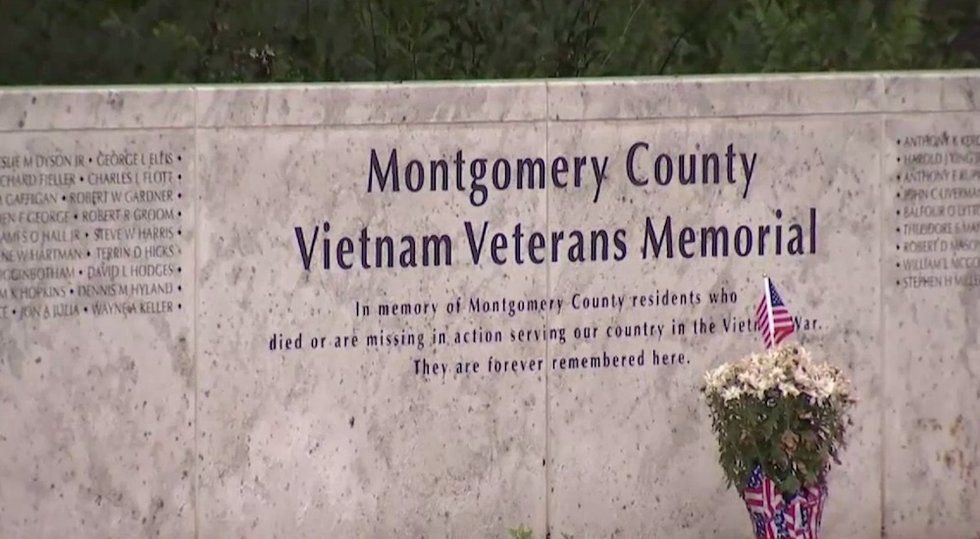 Image source: WRC-TV video screenshot
And it's also why he was upset that the plaza's POW/MIA flag was replaced with an LGBTQ rainbow flag for pride month, the station said.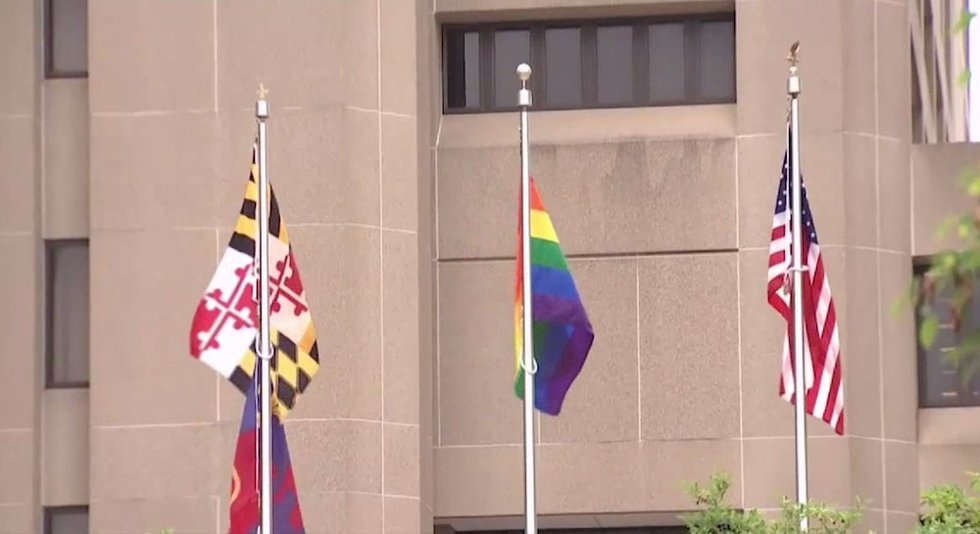 Image source: WRC-TV video screenshot
"I wasn't happy about it at all because the park is supposed to be a veterans park," Williams told WRC. "People died. Now they took it down and put another flag up."
He added to the station, "If they want to put the other flag underneath, they could put it underneath, but the POW flag should be flying there."
What's the background?

It was the first time a rainbow pride flag flew at the Veterans Memorial Plaza, which is outside the Montgomery County executive office building, WRC said.
Montgomery County Council member Evan Glass, the council's first LGBTQ member, helped celebrate the raising of the pride flag last week, the station added.
Backlash

But WRC noted that the flag switch ignited public outcry — and Glass said things would be smoothed over.
"The flag post was only able to accommodate one flag, and when we learned of that, we are quickly, the county government, is quickly changing it," he told the station. "So we're adding more ringlets so that by tomorrow morning both flags will be raised."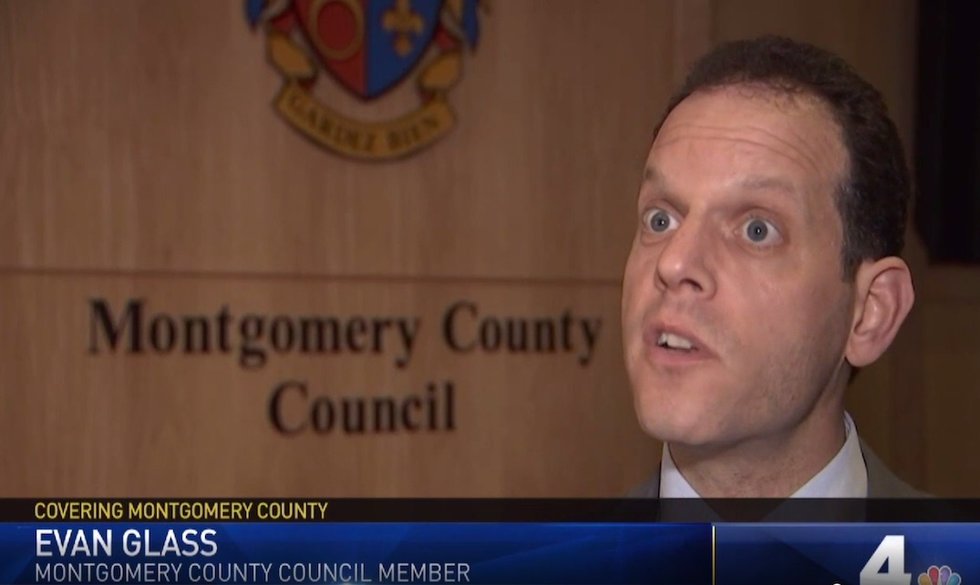 Image source: WRC-TV video screenshot
The POW/MIA flag indeed was raised again as the rainbow pride flag continued to fly, County Executive Mark Elrich told WRC.
The rainbow flag will be up during June for pride month, the station said, while the POW/MIA flag will fly permanently.