Left-wing actress Nancy Lee Grahn issued a damning tweet against the administration of President Donald Trump, saying it's "forcing children 2 sleep on cement floor with an aluminum blanket & lights on all night" at illegal immigrant facilities, and that companies are "making 750 a kid a day to torture them."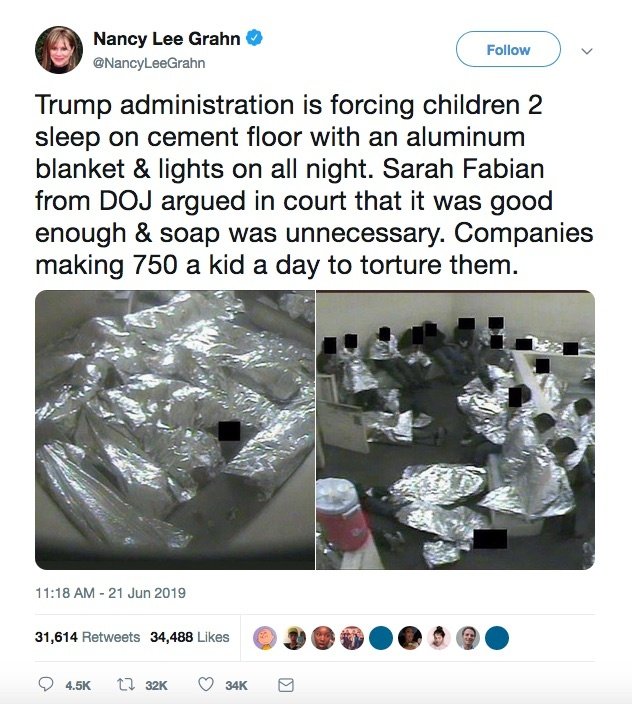 Image source: Twitter
But there was a big problem with Grahn's Friday tweet, which has received 34,000 likes and was still pinned to the top of her page Monday morning.
Oops
Others pointed out that the photos she used were taken in 2015 when President Barack Obama's administration ran such facilities — and that a time stamp was curiously cut out from her post: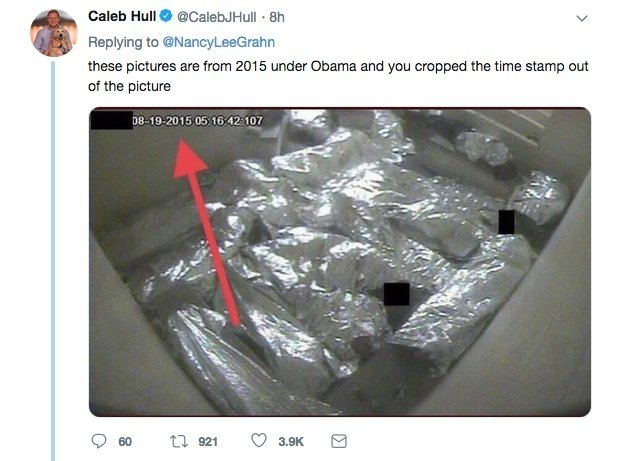 Image source: Twitter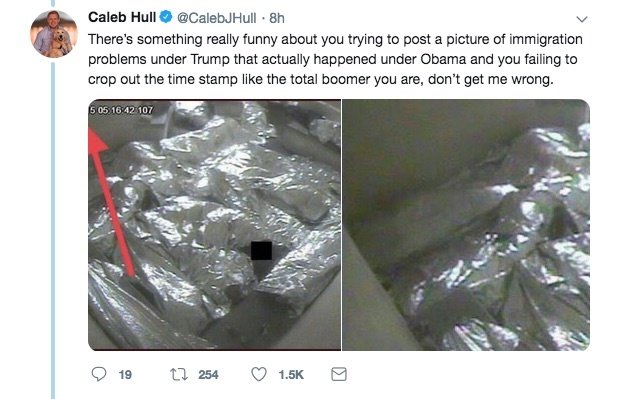 Image source: Twitter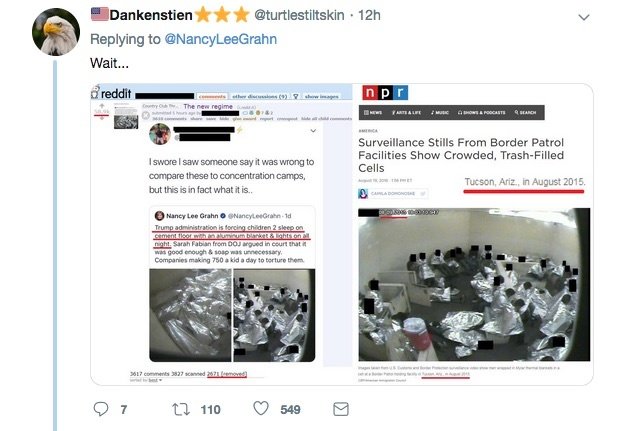 Image source: Twitter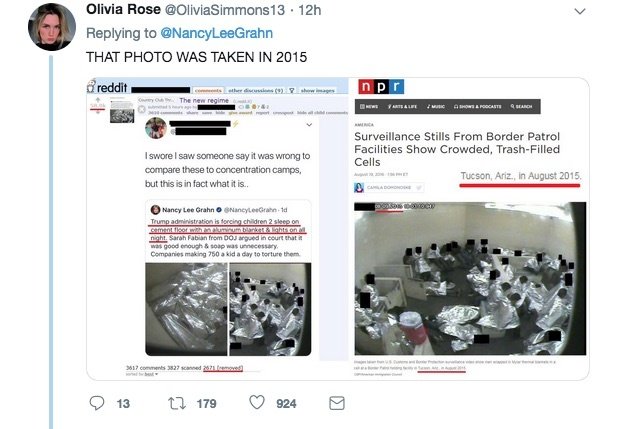 Image source: Twitter
How did others react?
Conservative columnist Matt Barber noted, "This was all under Obama. Images from 2015. You're a lying propagandist, not a journalist. Busted."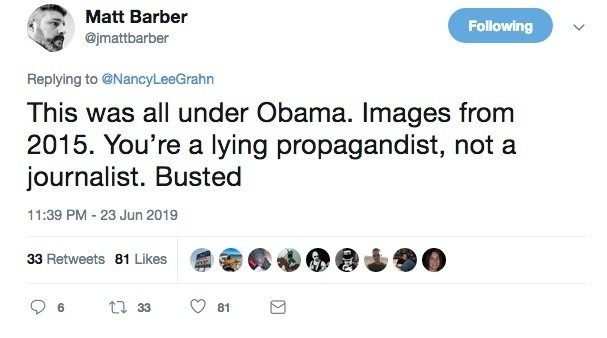 Image source: Twitter
As you might imagine, others also took issue with the faux pas from Grahn, who's a "General Hospital" cast member and quite politically active:
"Doesn't even care she's been caught editing the photo to remove the date and even pins it on her profile. Mama Mia."
"I enjoyed your silence about this between 2009 and 2016."
"Dangerous misinformation, Nance."
She still had her defenders

Others pushed back against the criticism against Grahn — and were soundly trounced:
"Doesn't mean the caption (the important part) isn't describing a situation that's occurring in the present. Which it is. Don't deflect," one user tweeted.
Which was followed by, "Why did she crop it off though? If not for ulterior motives?"
Another user argued that it "doesn't matter whether it's an old date stamp or new stamp. Child abuse is child abuse. Be it 1868 or 2015 child abuse is child abuse…"
And that was met with, "But it does matter. Especially when those who use these photos to spread misinformation don't give a damn about the people in these photos. Or they'd have criticized it at the time these photos were made public 4 years ago. They only care when it fits their agenda. It's a shame."