Acting Homeland Security Secretary Kevin McAleenan revealed Friday the government expects a massive drop in illegal immigrant border apprehensions — potentially up to 25 percent — in June compared to May.
McAleenan attributed the "significant" drop in apprehensions to a deal President Donald Trump struck with Mexico just weeks ago, in addition to a new policy that forces asylum seekers to wait in Mexico until their court hearings in the U.S.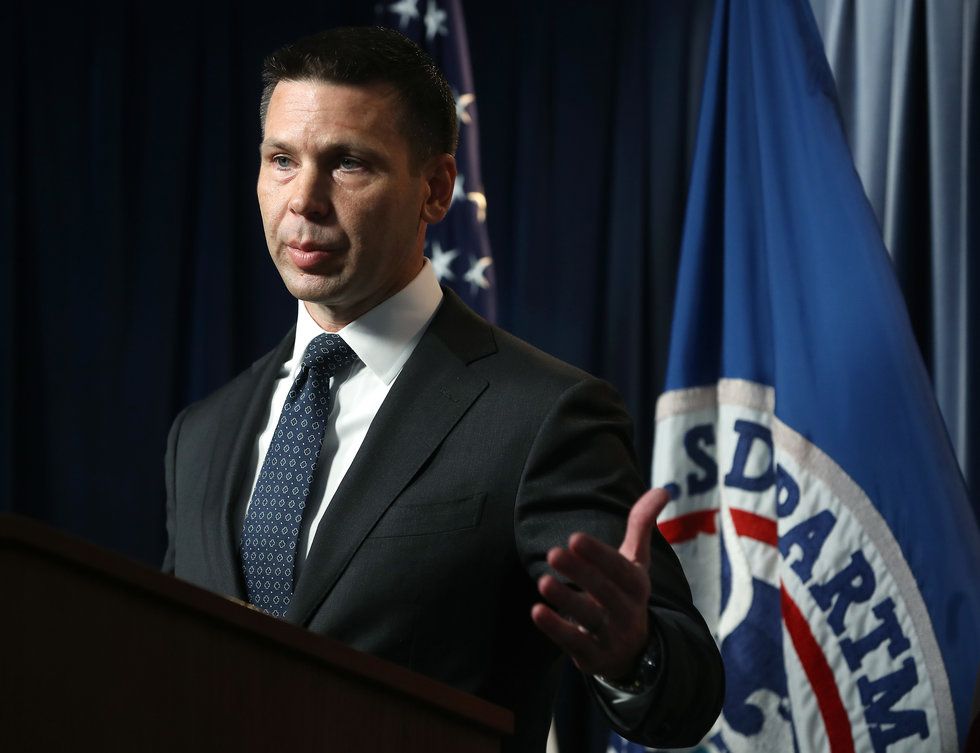 DHS Acting Secretary Kevin McAleenan Holds Press Conference On Supplemental Funding Request For Crisis At The Border

Mark Wilson/Getty Images

"It's become clear that over the past three weeks, since the administration reached a new agreement with Mexico, that we've seen a substantial increase in the number of interdictions on the Mexican southern border and a sincere effort to address the transportation networks coming through Mexico," McAleenan said at a news conference.
"In terms of when we're going to know if these efforts in Mexico are making an impact, I think these three weeks have demonstrated that they are already," he explained. "That 25 percent decrease in June is more than we've seen in past years."
In May, immigration authorities apprehended 144,000 illegal immigrants, the highest single-month number since 2006.
NBC News reported that the projected decrease in border apprehensions could be attributed to summer conditions. It is typical for border crossings to decease during the summer months. However, McAleenan rejected the claim because this year's May to June decrease is more significant than previous years.
Still, McAleenan cautioned that officials will not know until the end of July whether their efforts "are sustained and having a significant impact."
During the press conference, McAleenan also pushed back against mainstream media allegations that migrant children are not being properly cared for at detainment centers.
"Contrary to the reporting, children in CBP custody at the border are receiving access to key supplies, including toothbrushes, appropriate meals, blankets, showers as soon as they can be provided, and medical screening," he claimed.