Billionaire Bernie Marcus, who co-founded Home Depot, revealed over the weekend what he plans to do with his nearly $6 billion fortune.
Marcus told the Atlanta Journal-Constitution he will donate 80 to 90 percent of his wealth to charity through his charitable foundation, the Marcus Foundation.
However, the 90-year-old Atlanta entrepreneur revealed his more immediate financial plans include helping fund President Donald Trump's 2020 reelection campaign.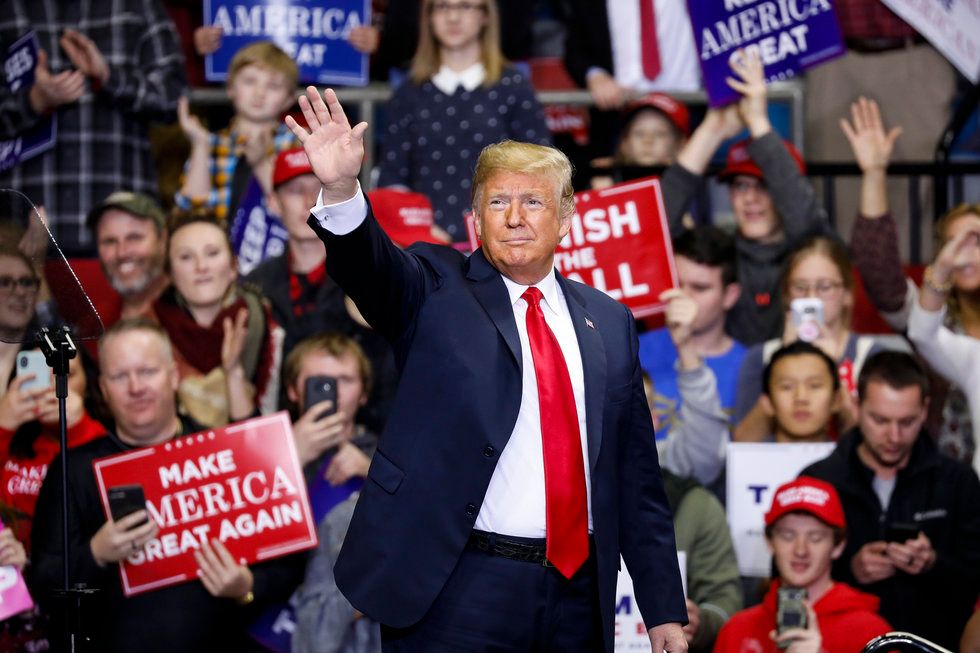 Aaron P. Bernstein/Getty Images

"He's got a businessman's common sense approach to most things," Marcus told AJC. "If we look at this country, I would say that we are better off today than we were eight years ago or six years ago."
"Now, do I agree with every move that he makes? No, I don't. But the truth is he has produced more than anybody else. He has," Marcus said.
Forbes estimates Marcus is worth $5.9 billion as of July 2019. He told AJC that he has donated more than $2 billion to philanthropic causes over the course of his life.
Marcus is an outspoken Republican who last year publicly lambasted Democrats for bashing Republican tax reform, and earlier this year denounced the glorification and spread of socialism.