One might assume the leftist declarations of ex-NFL quarterback Colin Kaepernick — whose racism complaint prompted Nike to cancel its sale of Betsy Ross-flag sneakers this week — might hold sway in one of the more liberal cities in America: Philadelphia.
But despite Kaepernick trashing the iconic flag as a symbol of slavery, an annual event in the City of Brotherly Love went right ahead as scheduled on the Fourth of July: 13 children became American citizens at the Betsy Ross House, KYW-AM reported.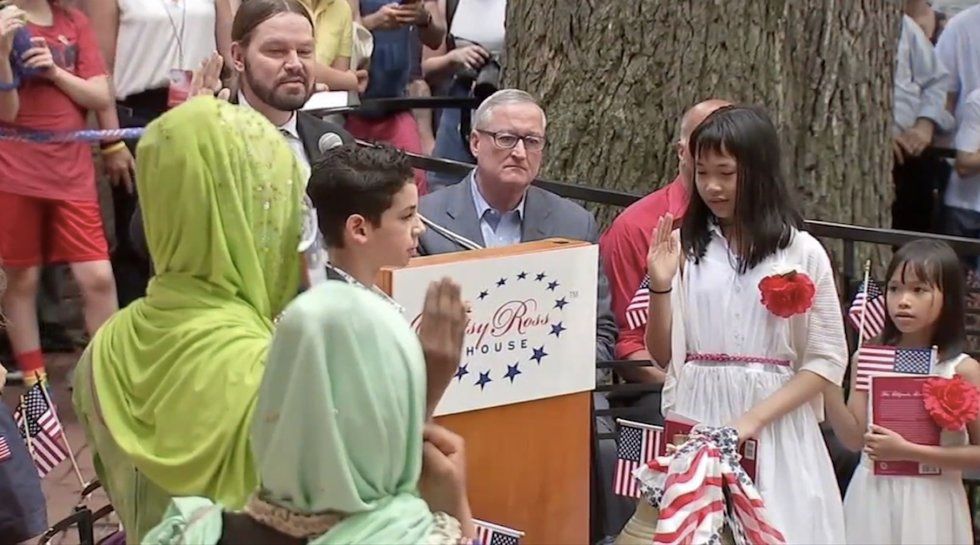 Image source: WPVI-TV video screenshot
It was the 15th annual event during which each child rings a bell once commemorating the 13 original colonies, the station said.
The children — ranging in age from 6 to 12 — also took the oath of allegiance and received citizenship through their naturalized parents, WPVI-TV reported.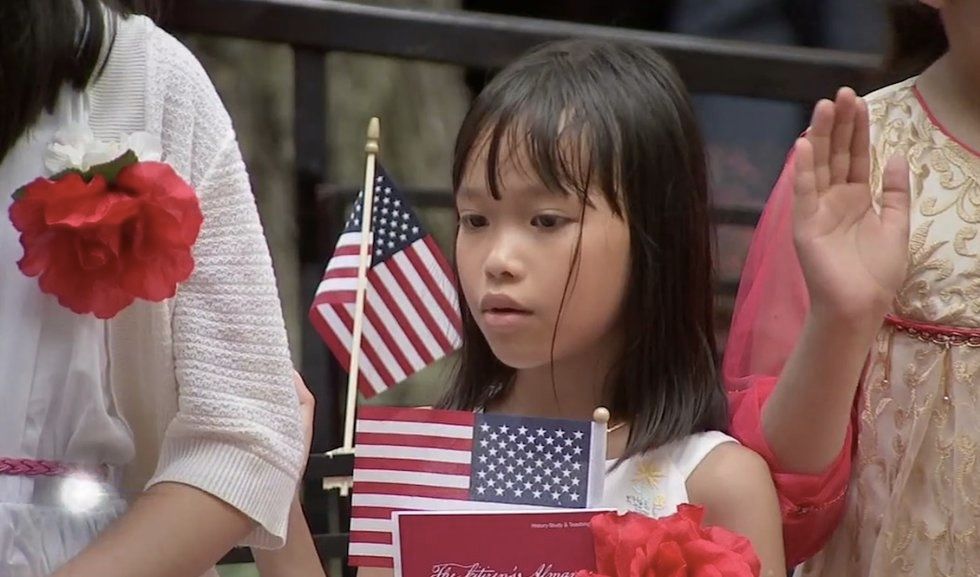 Image source: WPVI-TV video screenshot
Even Philly's far-left mayor spoke
Mayor Jim Kenney, as far left politically as they come, apparently was undeterred by Kaepernick being upset over the Betsy Ross flag, as he spoke at the Ross House.
"It's truly special that you are all becoming citizens on Independence Day — nearly a block from Independence Hall, the birthplace of our country that you can now call your own," Kenney told the children, WPVI said. "We know that we are a more vibrant city because of our diversity, and look at the beauty of the diversity sitting here today."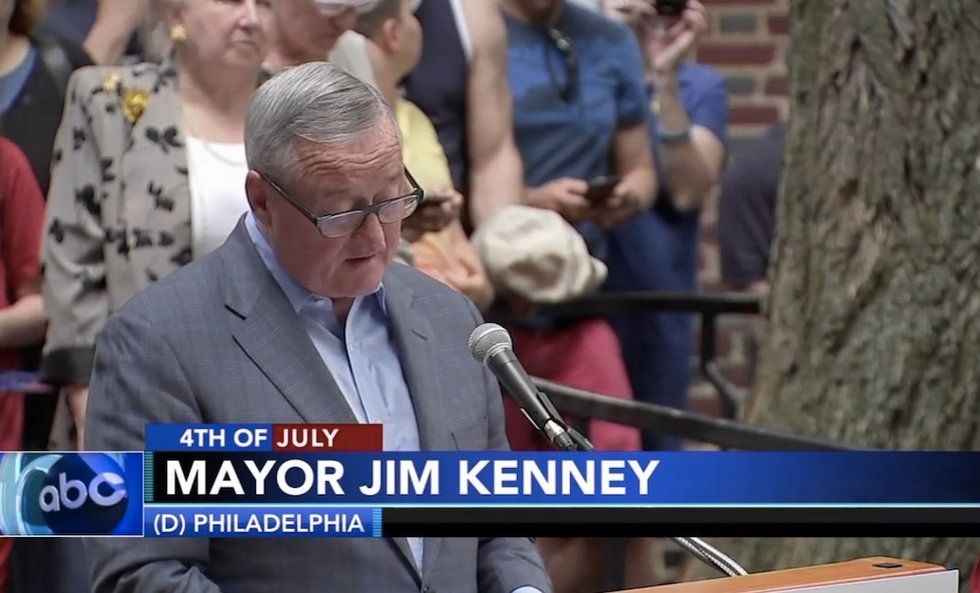 Image source: WPVI-TV video screenshot
'I'm so grateful to this country'
Five of this year's 13 new citizens are members of the Bade family, KYW said, adding that their father, Fode, was a political refugee from Guinea who received asylum in the U.S. in 2005.
"When I came here, they give me everything that I need and give me all opportunity," he said, according to KYW. "I'm so grateful to this country. I hope the best for this country, for all American people, and may God Bless America and make America the top for the world forever."