President Trump totally wigged out on his natural ally Fox News Channel on Sunday night, with very little to explain what exactly it was that caused offense.
Out of the blue, Trump unleashed a tirade on Fox, calling the weekend programming worse than CNN, which is about the most cutting insult that anyone in MAGA can give anyone. Trump world weighs CNN just slightly below the bugs on the bottom of Kim Jong Un's tiny shoes, so he had to be really, really mad.
And he not only compared them unfavorable to hated CNN, he also held them as low or lower than "Lyin' Brian Williams" and "the crew of degenerate…Comcast (NBC/MSNBC) Trump haters, who do whatever Brian & Steve tell them to do."
But he wasn't done. He bashed Fox for not managing to convince Democrats to hold any primary debates on the network, and said Fox is "loading up" with Democrats.
Probably the most direct clue to what exactly he was on about was that he knocked the network for using "Fake unsourced" New York Times reporting.
In the third tweet was his perhaps most careless admission, he added that Fox "is changing fast, but they forgot the people who got them there!"
Don't say the quiet part out loud, is my advice.
The New York Times did come up several times on Fox News on Sunday, including this moment from Howard Kurtz on MediaBuzz:
Some on Twitter seem to think Dana Perino, who filled in for Chris Wallace on Sunday morning, was the "culprit" Trump had in mind. She was on air at the time of Trump's tweet, and the segment airing at that exact moment was about the Dem debates, so… could be.
Whatever the particular cause will either be discovered or it won't, revealed or not revealed, but in the meantime, the explosive rant is a reminder of what happens when a press outlet's coverage veers off the preferred message.
Or maybe someone will step in an try to smooth things over. But who?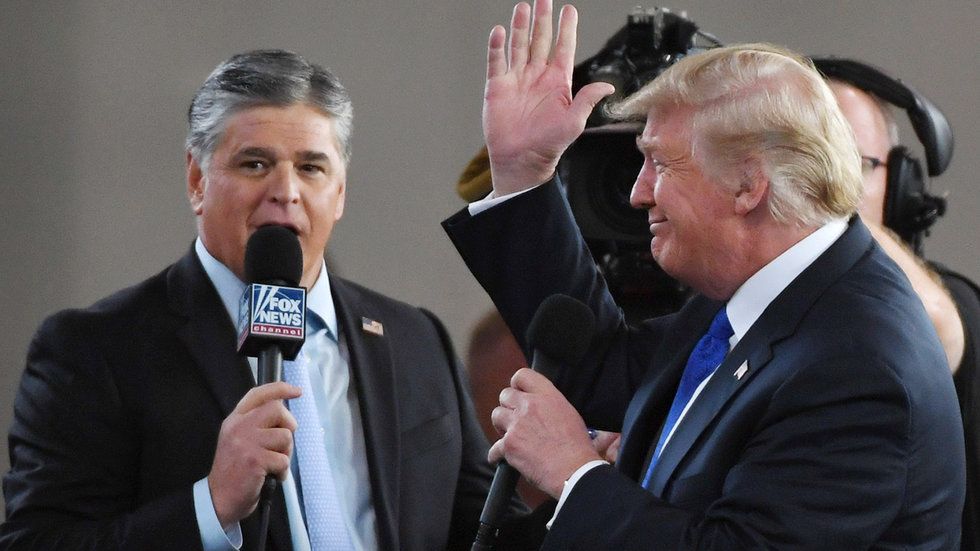 President Trump Holds MAGA Rally In Las Vegas
(Photo by Ethan Miller/Getty Images)