Amid national debate over the scope of power that social media companies wield, it was revealed Monday that Twitter CEO Jack Dorsey has donated the legal maximum amount to just one single Democratic presidential candidate.
Newly released Federal Election Commission documents show that Dorsey donated $5,600 to Rep. Tulsi Gabbard (D-Hawaii) — $2,800 toward the primary and $2,800 toward the general election, both federal legal maximums — on June 27.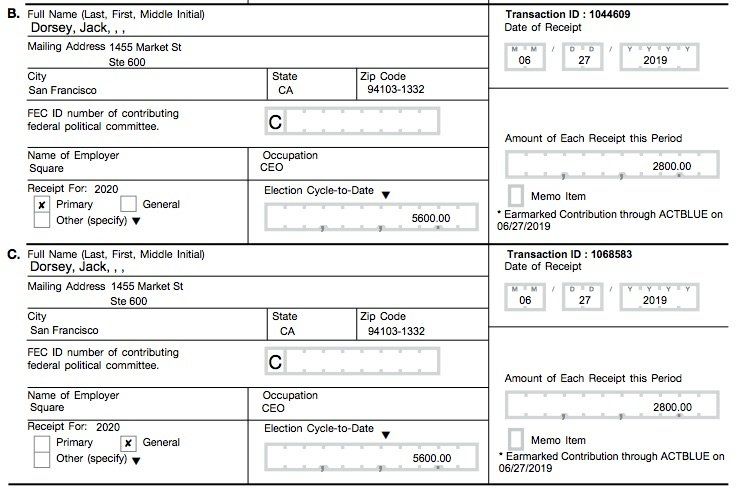 Image source: screenshot
The donations came one day after Gabbard appeared in the Democratic primary debate, surprising many with a strong performance. Gabbard is currently polling at 1 percent among likely Democratic primary voters.
BuzzFeed editor Katherine Miller first reported on Dorsey's political contribution.
Why is this significant?
In an era where just a handful of technology giants control the vast majority of online space, transparency is more important than ever before.
The politics of companies like Twitter, along with their executives, are often shrouded in mystery, despite widespread belief that Silicon Valley-based companies like Facebook, Twitter, and Google each hold progressive biases.
Knowing who Dorsey and his counterparts politically endorse with money is important in the fight for increased transparency.