An Ohio couple told police they were awakened about 2 a.m. Monday to a pair of masked men pistol-whipping them during a robbery attempt, CantonRep.com reported.
At some point during the attack, the assailants left the bedroom of the northwest Canton home and went downstairs in search of money, detectives told the outlet.
But when the pair headed back up the stairs, the homeowner got his own gun, CantonRep reported.
Police Capt. Dave Davis told the outlet the homeowner opened fire and hit one of the intruders several times.
What happened to the intruder who was shot?
The intruder who was shot — Nicholas A. Hug, 24 — ran from the home along with a second intruder who has yet to be identified, CantonRep said.
Hug was driven to a hospital where was pronounced dead, police told the outlet.
Hug fired "three rounds from his rifle before being shot and killed by the homeowner," the outlet added, citing court records filed by police.
What else do we know?

Joi T. Griffith, 28, was accused of driving Hug and the other intruder to the house, police added to CantonRep. Then after Hug was shot, Griffith returned to the scene, picked up Hug, and drove him to the hospital, the outlet said, citing court records.
Davis said officers detained Griffith at the hospital and took her to police headquarters for questioning as other officers tried to locate the second intruder, CantonRep reported.
Griffith was booked into jail Monday afternoon on charges of murder, complicity to aggravated burglary, and obstructing justice, the outlet said.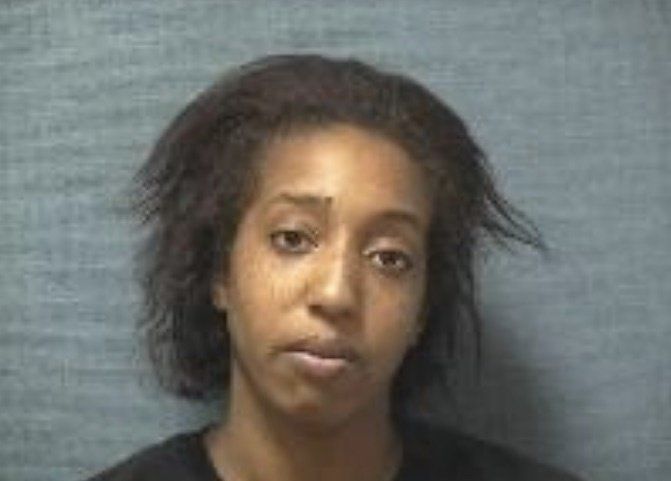 Joi T. GriffithImage source: Stark County Jail
Police said Griffith repeatedly lied about her involvement as the driver, which resulted in the obstructing justice and complicity to aggravated burglary charges, CantonRep reported. And even though Griffith didn't pull the trigger, Canton City Prosecutor Jason Reese told the outlet state law allows the murder charge against her since someone died during the commission of another felony crime — the burglary.
More from CantonRep:
Stark County court records show Hug went to prison last year for improperly handling weapons in a motor vehicle, having weapons under disability and obstructing official business. The court records also show he went to prison in 2015 for carrying a concealed weapon, driving under suspension, failure to comply with police, two counts of felony obstructing official business and three counts of receiving stolen property.
Davis said the victims of the Canton home invasion didn't know their assailants, the outlet said.
But the homeowner did tell police that his residence was broken into a week before, CantonRep noted. Details of that break in weren't available, the outlet said, and Davis noted that detectives didn't yet know if the incidents are related.
No one else has been charged, CantonRep reported, adding that Davis indicated that cops are reviewing private surveillance video from homes in the area.