An Alabama homeowner woke up hearing noise in his residence late Monday night and saw a light on — so he grabbed his gun and checked things out, WAAY-TV reported.
Sure enough, the homeowner found a man searching through items in his Athens residence and a scuffle ensued, the station said, citing the Limestone County Sheriff's Office.
As you might expect, the fight was ultimately one sided. The homeowner shot the intruder, the sheriff's office told WAAY.
After authorities were called, the suspect was taken to a hospital. The sheriff's office didn't release the suspect's name, and the station said it didn't know his condition.
The same suspect allegedly wrecked his car about 10 p.m. Monday prior to the home invasion, WAAY reported.
'I would do what I had to do'
After the incident, neighbors told WAAY in a follow-up story that they're nervous — but fully behind the homeowner who pulled the trigger.
Kelly Lewis lives across the street from the home in question and told the station "it's frightening. Very scary."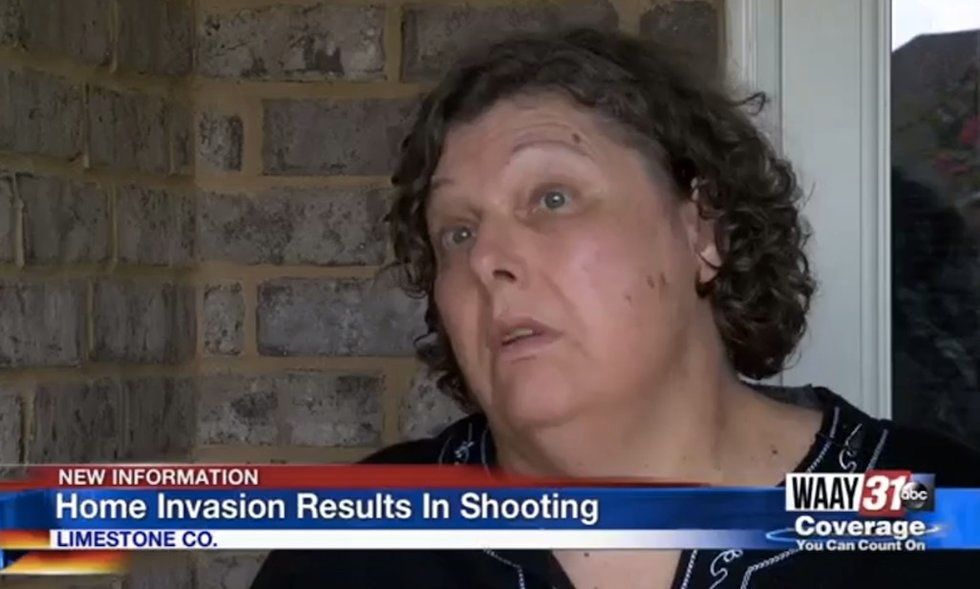 Kelly LewisImage source: WAAY-TV video screenshot
She added to WAAY, "I don't blame them. I would do what I had to do. They were over there minding their own business and somebody came in there like that. I'd do what I had to do. I wouldn't want to shoot anybody. I'd start out low, and if they didn't want to go, then I'd start going up a little higher."
Another neighbor, Amy Jackson, said she and her family are prepared if the same thing happens to them.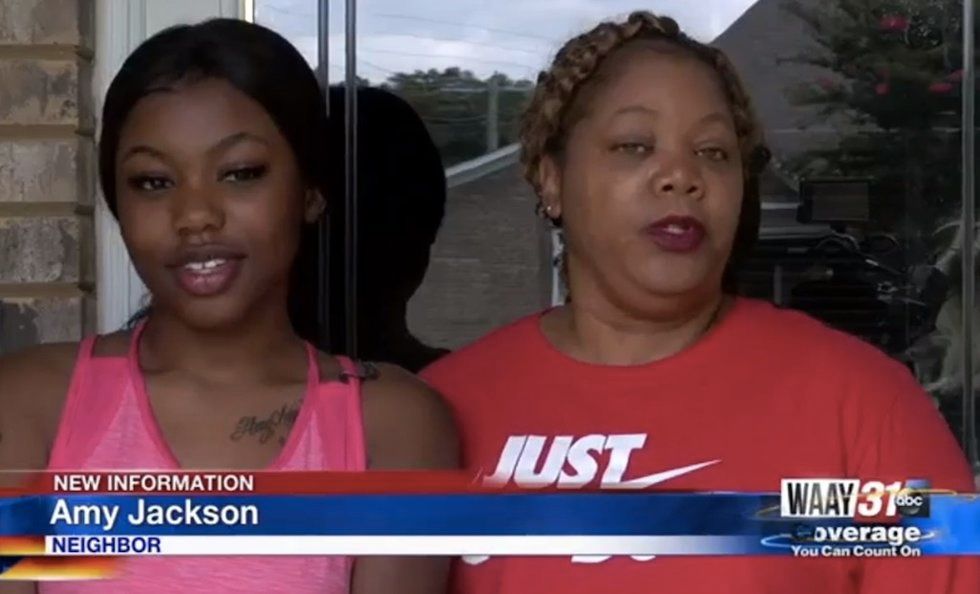 Image source: WAAY-TV video screenshot
"We've got our weapons, and my husband showed us what to do at all times," Jackson told the station. "If anything like that happens, he told us what to do."