No one doubts the greatness of former New York Yankees closer Mariano Rivera, who — in his first year of eligibility — just became the first player unanimously chosen for the Baseball Hall of Fame.
The all-time saves leader (652) boasted 13 All-Star appearances along with five World Series titles with the Bronx Bombers over the course of his career,
Bleacher Report said.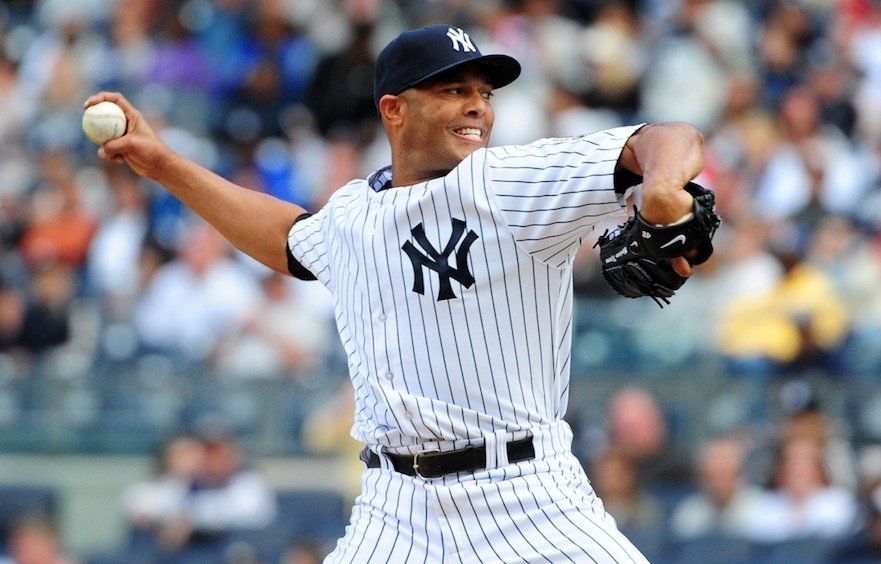 Photo by Christopher Pasatieri/Getty Images
But while Rivera's baseball pedigree is virtually unassailable, an op-ed writer for The Daily Beast found something he doesn't like about the retired hurler. Robert Silverman's Sunday piece —
"Inside Baseball Hall of Famer Mariano Rivera's Far-Right Politics" — says Rivera "also served at the pleasure of a racist president, taken part in thinly veiled propaganda on behalf of a far-right government in Israel, and gotten chummy with outright bigots and apocalyptic loons."
Silverman added that Rivera also "has aligned with an even more
openly extremist and Islamophobic Israel backer: Pastor John Hagee, who pushed the Trump administration to move the U.S. Embassy to Jerusalem and has long made it clear that his support for Israel is tied to his end-of the-world Christian theology."
Rivera doubles down
Amid the criticism, Rivera appeared on "Fox & Friends" on Wednesday and doubled down on his stances without apology.
"Mr. President Trump — he was a friend of mine before he became the president," Rivera said. "So, because he's president I will turn my back on him? No."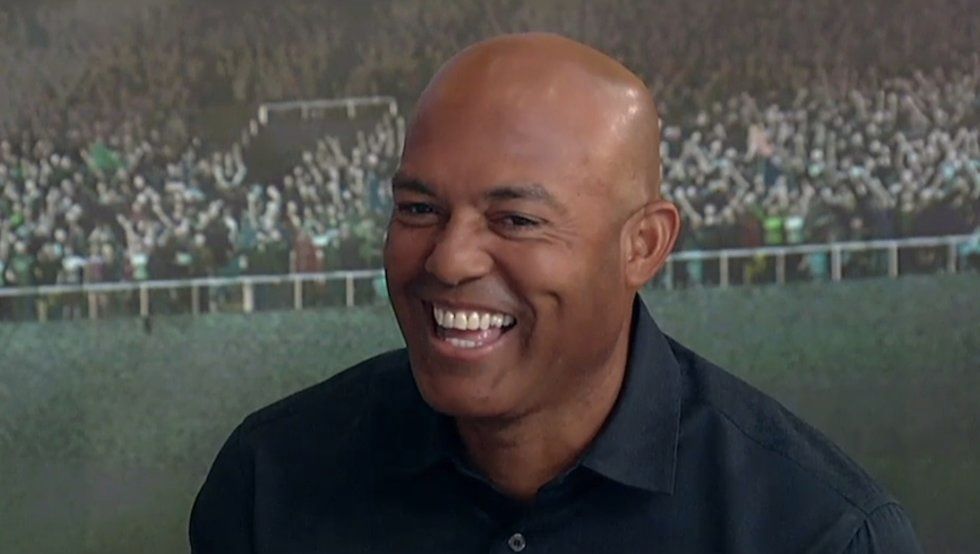 Image source: Fox News video screenshot
Rivera also said he believes Trump is doing a good job running the country: "I respect him. I respect what he does. I believe that he's doing the best for the United States of America."
In regard to his association with pro-Israel groups, Rivera remained steadfast as well.
"My savior Jesus Christ — he's a Jew," he told the show's hosts. "So, how am I gonna turn my back and say I won't support Israel?"
Rivera also discussed how important his Christian faith is to him, recalling the power of prayer when his unborn son was expected to die but "was healed."
Yahoo Sports didn't seem convinced, however, concluding its piece by
noting, "Appearing on a network that openly aligns itself with Trump and his policies, Rivera did not face any critical questioning of his viewpoints."