On Monday, Jon Miller opened his program with the latest bout of fake outrage from the left. This time, leftists had branded Trump as a racist, again, for saying that Baltimore is rat-infested and that Rep. Cummings should spend more time in his district.
'Baltimore is a total sh**hole, and everybody knows it. Why are we trying to pretend like it is a beautiful place," Miller asked?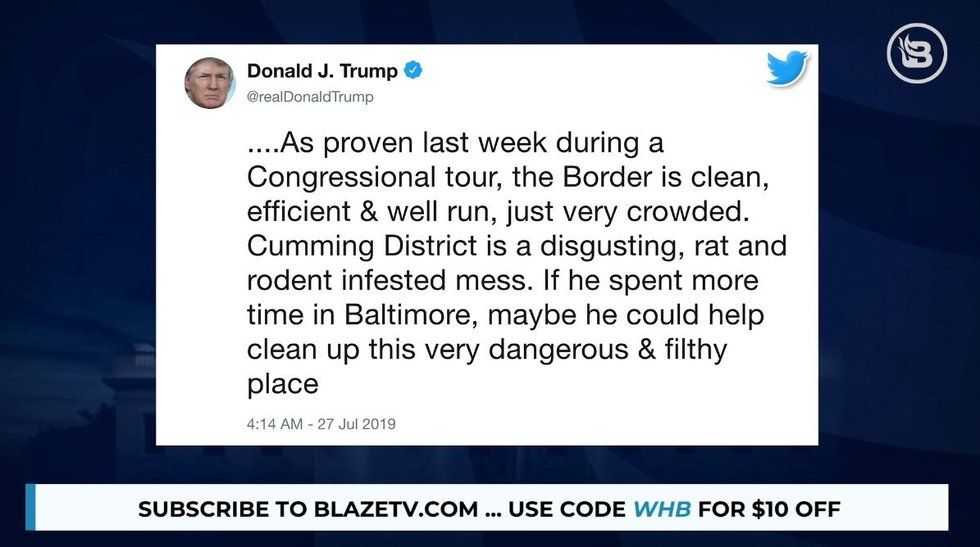 Miller presented video evidence that showed Bernie Sanders taking a tour through the City of Baltimore when he likened it to a third world country without a single charge of being a racist.
Download the podcast here.
Use code WHB and save $10 on your subscription.
Want more from Jon Miller?
To enjoy more of Jon's take on what's happening at the White House that the mainstream media isn't telling you, subscribe to BlazeTV — the largest multi-platform network of voices who love America, defend the Constitution and live the American dream.