Two U.S. professors have created seesaws so that children on one side of the border fence between the United States and Mexico can play with children on the other side.
Here's what we know
The seesaws were designed by University of California, Berkeley, architecture professor Ronald Rael and San Jose State University associate professor of interior design Viginia San Fratello.
The fulcrum for each seesaw is attached to the lower steel beam holding the slats for the border barrier in place.
Their initial concept for this project, dubbed "the Teetertotter Wall," came in 2009, before President Donald Trump or the promised border wall ever made an appearance. They were finally installed on Monday at the border barrier between Ciudad Juarez, Mexico, and Sunland Park, New Mexico.
According to a blog post by University of California Press, the construction was done "with no advance planning for participants on the Mexico side of the fence."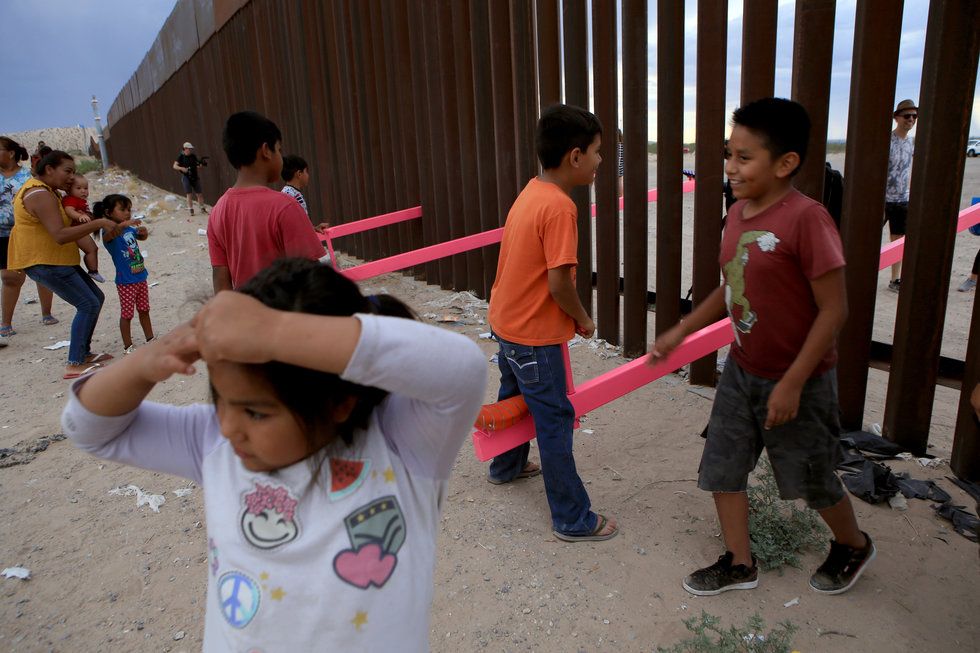 LUIS TORRES/AFP/Getty Images

On Instagram on Monday, Rael posted a video of the seesaws in action, calling it "one of the most incredible experiences" of his life.
"The wall became a literal fulcrum for U.S.-Mexico relations," Rael wrote, "and children and adults were connected in meaningful ways on both sides with the recognition that the actions that take place on one side have a direct consequence on the other side."
In another instagram post, Rael said "[t]he joy that was shared this day on both sides is something that will stay with me forever."
San Fratello also posted photos from the seesaw on Instagram, with captions like "happiness," "togetherness," and "joy."