The temperature was hitting 100 degrees Wednesday in Oklahoma City — and Janice Hall, 71, was struggling,
KOCO-TV reported.
"I went from the post office to Walmart, then from Walmart to my bank," Hall told
KFOR-TV, describing her stops on foot.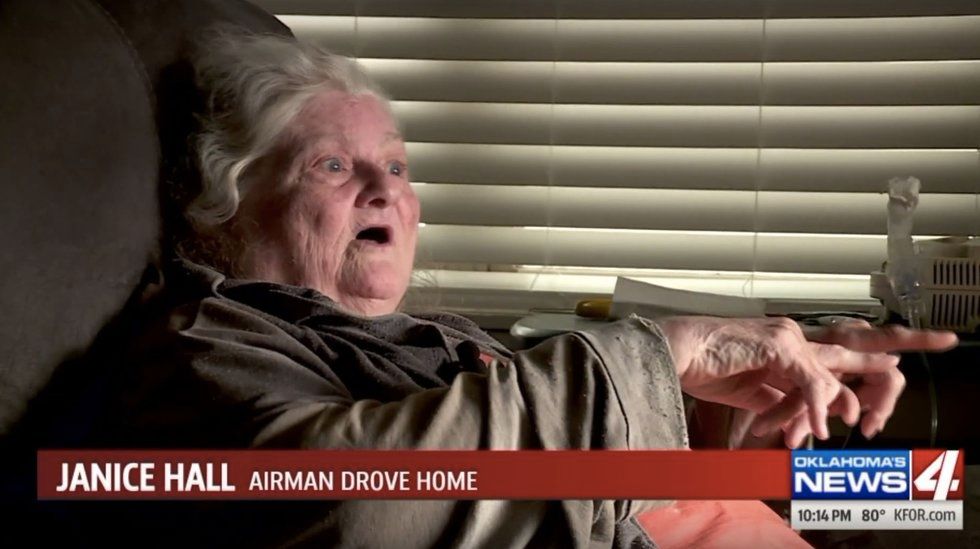 Image source: YouTube screenshot
At one point, her walker was full of grocery bags — and she still had over two miles left to trudge in the blistering heat until she got home.
Nick of time
That's when Senior Airman Jibril Jennings of Tinker Air Force Base noticed drivers swerving to avoid something, KOCO reported — and it was Hall.
"When I got up to her, I asked her, 'Would you like a ride?' She said, 'Thank you, I would love that,'" Jennings told KOCO.
He added to KFOR that there was "a human being in the middle of the road" who "obviously needed help, and everyone was just driving past."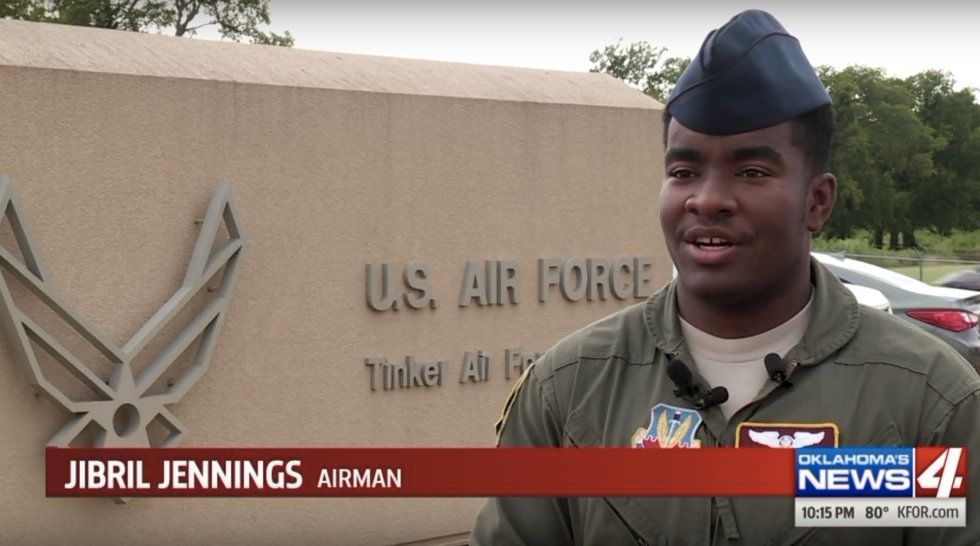 Image source: YouTube screenshot
With that Jennings loaded up his car with Hall's groceries, and he drove Hall to her home, KFOR reported, adding that he said he "could tell it meant so much to her someone was helping out."
"She reminded me of my grandmother," Jennings added to KOCO. "She just wanted to start talking about something. She had been walking all day. She had plenty of stops. And she finally got picked up on her last."
Going viral
What neither of them realized is that Jennings' actions were caught on camera by another motorist, Amber Roy, who then shared it, KOCO reported — resulting in viral praise for the airman, who was called a hero.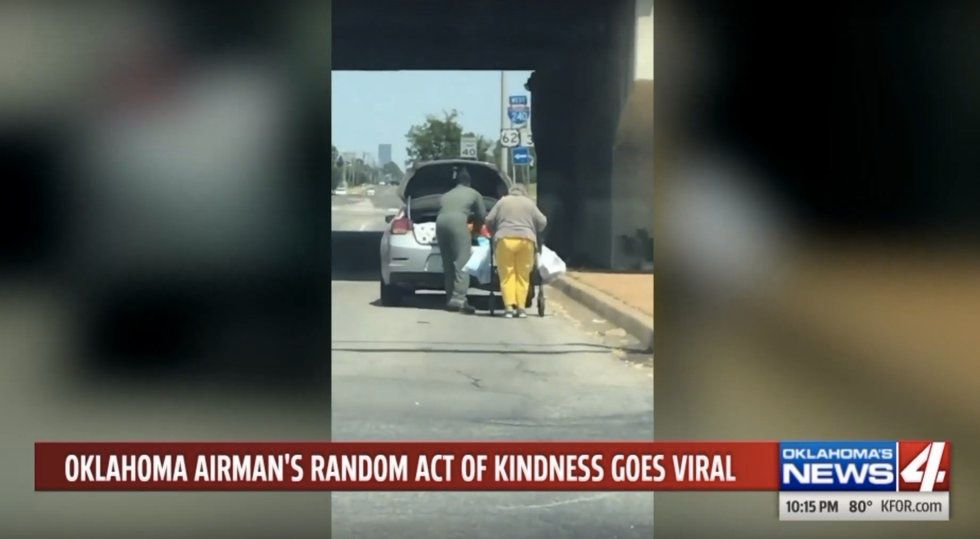 Image source: YouTube screenshot
Despite him also organizing a group of airmen to come over to Hall's home and help with repairs, Jennings told KFOR he didn't consider himself a hero.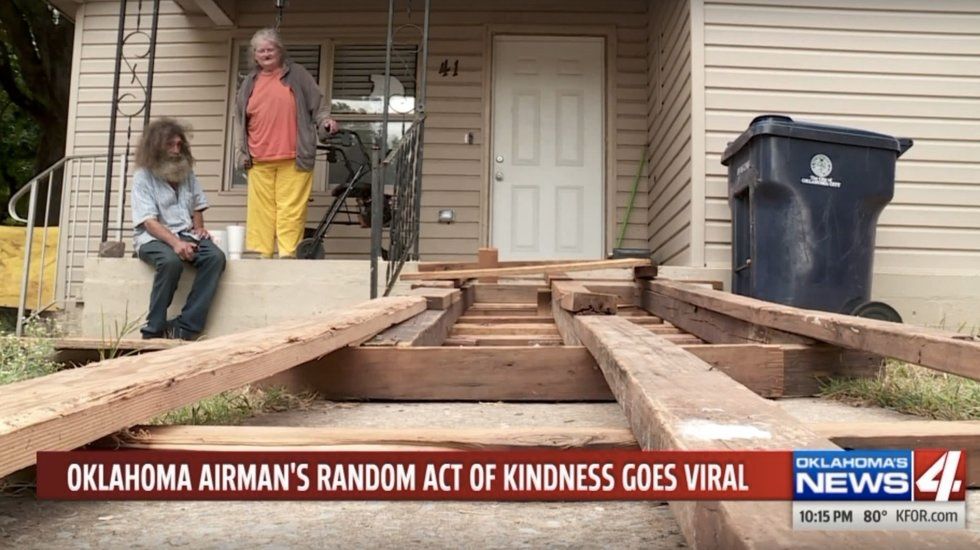 Image source: YouTube screenshot
"I don't think this is a hero's moment," he noted to the station. "I think this is something anybody should be able to do. If this qualifies for a hero, anybody could be a hero."
How did Hall respond?
"I told him he deserved a hug," Hall told KFOR later. "I just gave him a great big old hug and thanked him. Then he went on his way."
She added to the station that Jennings is "such a good man, and you just don't find people like that every day."

'Kindness is Contagious': Video of Oklahoma Airman Helping Woman in Need Goes Viral

youtu.be