A Florida teenager was arrested over a video of a gun being pulled out and pointed at students in a classroom, WSVN-TV reported.
Hollywood Police arrested Wilmer Guerrero Martinez, 16, Wednesday after several people alerted authorities of the video the night before, the station said.
The post uploaded to his social media account was followed by a photo accompanied by text reading in part: "Everyone happy to go back to school, and I'm debating on whether I should carry my pistol with me like last year," WSVN said.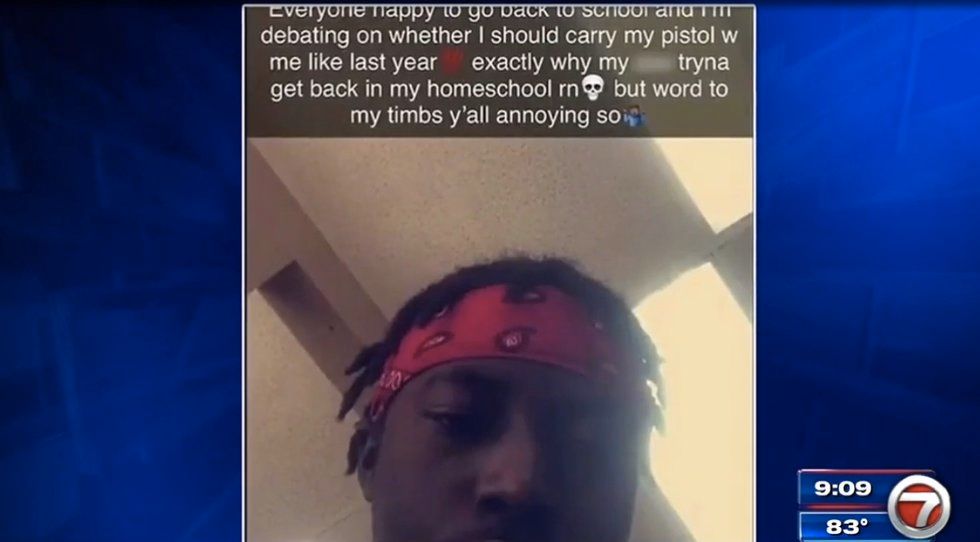 Image source: WSVN-TV video screenshot
Martinez was expelled from McArthur High School in 2018 after he brought ammunition into the school, the station said, adding that police believe the video may have been taken during the 2017-18 school year.
WSVN cameras captured Martinez — who faces a felony charge of electronic threat to kill — walking into the Juvenile Assessment Center, the station said.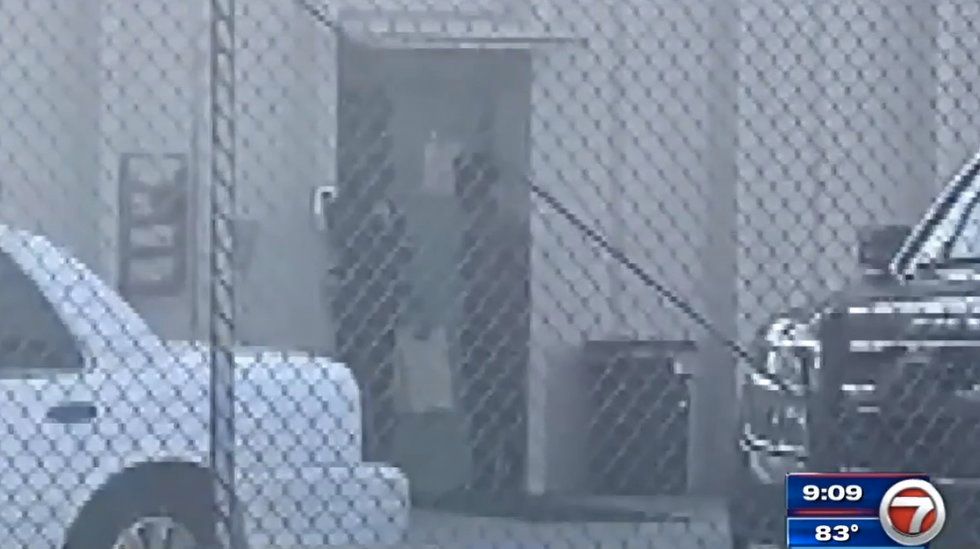 Image source: WSVN-TV video screenshot
'It's frightening'

"It's disturbing. It's frightening, especially during the first week of school," Hollywood Police Public Information Officer Miranda Grossman told WSVN.
Hollywood Police Chief Chris O'Brien added to the station that "because of the courage of citizens to call the police, along with our proactive policing enforcement of the MSDHS Public Safety Act, we were able to take him into custody and stop a potentially dangerous situation."
A family member of the teen, Elba Bermudez-Martinez, also was arrested for obstructing the investigation, WSVN reported, adding that her relationship to Martinez is unknown.