https://www.theblaze.com/news/video-teens-run-off-after-robbing-man-at-gunpoint-concealed-carrying-victim-shoots-one-of-them-dead
Police in Miramar, Florida, released surveillance video Thursday showing teens running off after robbing a man at gunpoint, and the victim — a concealed carrier — running after the robbers and shooting one of them dead.
What's the background?
The three teenagers — two of them 16, the third 17 — approached a man who was sitting at a gazebo watching videos on his phone in his Silver Shores gated community on Feb. 14,
WTVJ-TV reported, citing arrest affidavits.
The man said the three suspects demanded his phone and backpack, and one pointed a gun at the man's chest while the other two took his property, the station said.
The newly released video shows three teens stalking and watching a victim for about 30 minutes before robbing him at gunpoint,
WPLG-TV reported.
The man said the three suspects started to flee, WTVJ said. The victim told police he yelled at them to stop, WPLG added. However, one of the suspects was still pointing a gun at the victim, and that's when he pulled out his own gun and opened fire, WTVJ reported, citing the affidavits.
"During their departure, video shows the armed suspect pointing the gun backward in the direction of the victim," the affidavits said, according to WTVJ.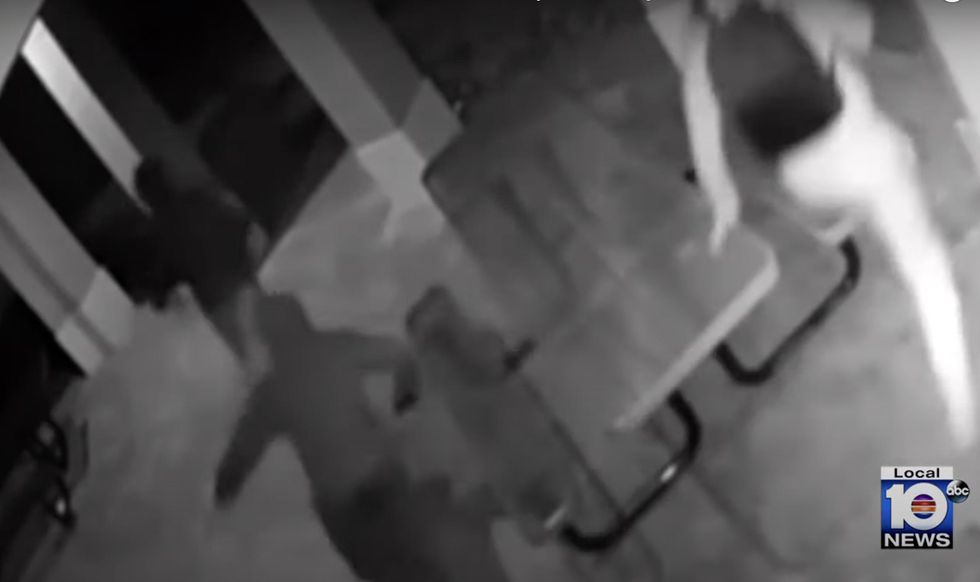 Image source: YouTube screenshot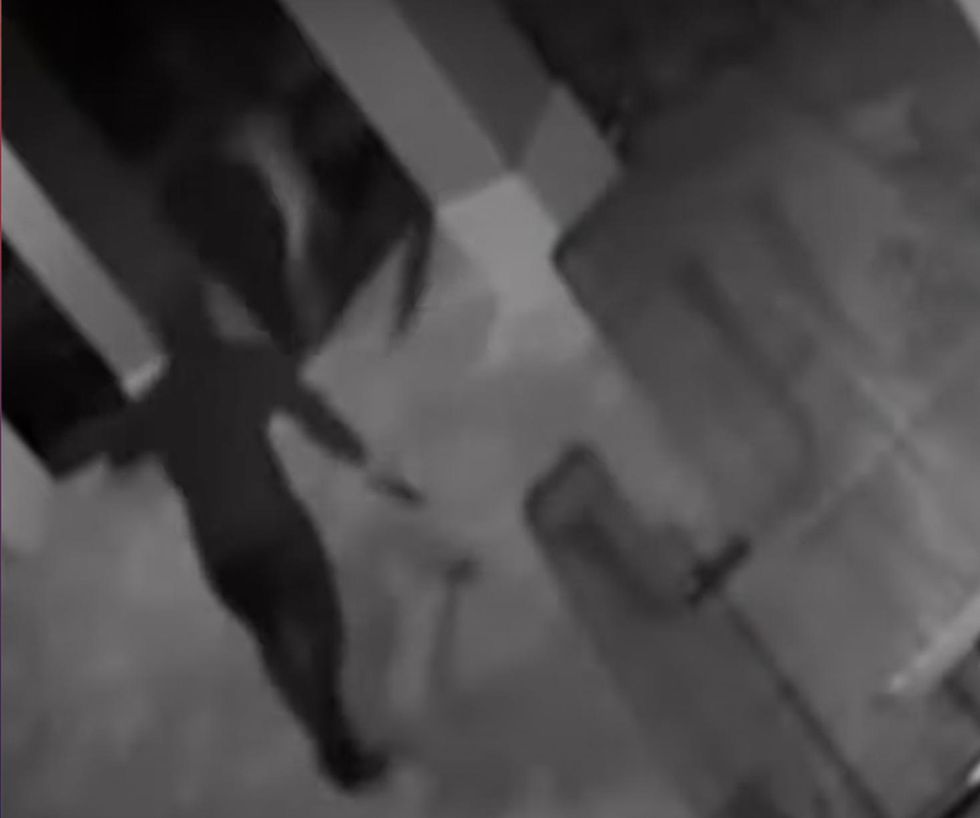 Image source: YouTube screenshot
Azarya Murphy — a 16-year-old Miami Northwestern Senior High School football player — was shot in the back of the head and died at a local hospital, WTVJ said, adding that the other two teens fled the scene on foot.



New video released shows moments before deadly shooting in Miramar

youtu.be

What else?
A small black handgun that didn't belong to the robbery victim was found inches away from where Murphy was found, WTVJ said, citing the affidavits, and three spent casings also were recovered — two matching ammunition from the victim's gun and one matching ammunition from the suspect's gun, though ballistics results were pending.
WTVJ said in its video segment that detectives questioned Murphy's 16-year-old best friend, who denied being with Murphy. However, videos showed the three teens together at one of their houses in the gated community before the armed robbery and then just two teens returning to the home afterward, WTVJ said, citing the affidavits.
In addition, the victim's keys were found at one of the teens' homes, and the victim's backpack was found in a nearby lake, WTVJ said, citing the affidavits.
After the robbery and deadly shooting, Rhonda Fraser — the mother of Azarya Murphy — pleaded for 17-year-old Jonovan Campos and 16-year-old Anthony Person to turn themselves in, which they dad a few days later, WPLG reported.
Campos and Person both are charged with armed robbery, WPLG added.
The robbery victim who shot Murphy isn't facing charges, WTVJ said.
'Everything doesn't add up'
"You know, you raise your kids, you never know what they do behind your back, but at the same time, this doesn't make any sense to me," a distraught Fraser
told WPLG back in February. "He was just so humble and mild-mannered. When you asked him what he wants to do, football was the only thing he would say. … He doesn't have a record. He's never been suspended from school. I don't know. I don't get it."
Fraser told the station her son was so dedicated to playing for the prominent program at Miami Northwestern that he'd wake up at 5 a.m. on school days to Uber to the house of his coach, who would then take him to school.

Image source: YouTube screenshot
"Everything doesn't add up," Fraser added to WPLG. "If he's robbing, why [is] he shot in the back of the head? Why [is] his phone missing? Why [is] there a gun … next to him without his prints? Where is one plus one equaling two here, because it's not equaling two to me."
Fraser called Campos and Person "frenemies" who "have nothing going on for themselves. They left my son there to die," WPLG said, adding that she said the pair were "in the comfort of their home[s] with their parents. I have to put my child in the ground."
Police said a victim reported being robbed at gunpoint by multiple people near the Silver Shores Clubhouse on Feb. 5,
WPLG said in its initial story.
(H/T: USA Carry)