https://www.theblaze.com/news/construction-worker-trained-in-jiu-jitsu-disarms-knife-wielding-attacker-subdues-suspect-until-police-arrive
A construction worker trained in jiu jitsu stopped a knife attack at his construction site in Cambridge, Massachusetts, Monday morning and subdued the suspect until police arrived.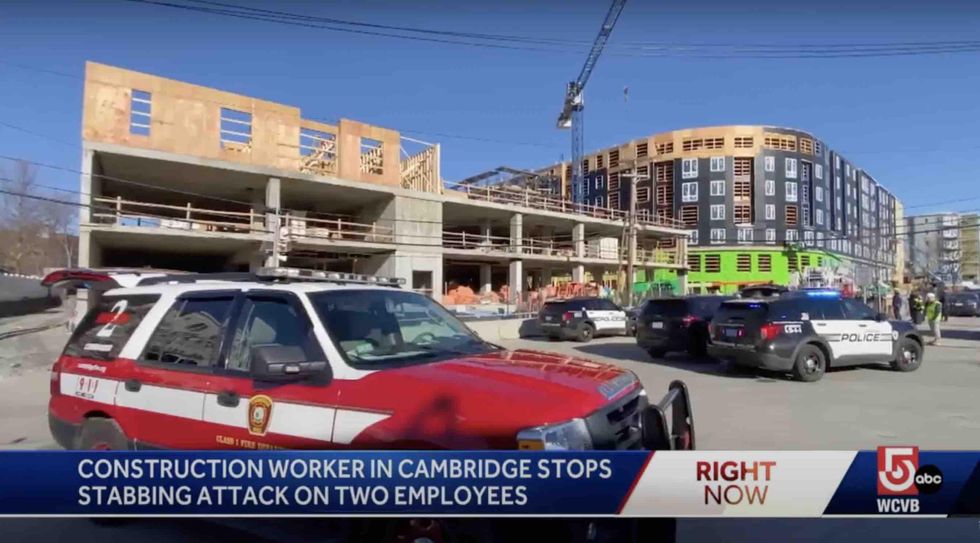 Image source: YouTube screenshot
What are the details?
Carcensky Salvant, 21, allegedly stabbed a male co-worker in the leg at the Wheeler Street construction site over an alleged debt,
WCVB-TV reported, adding that the victim was standing on a ladder.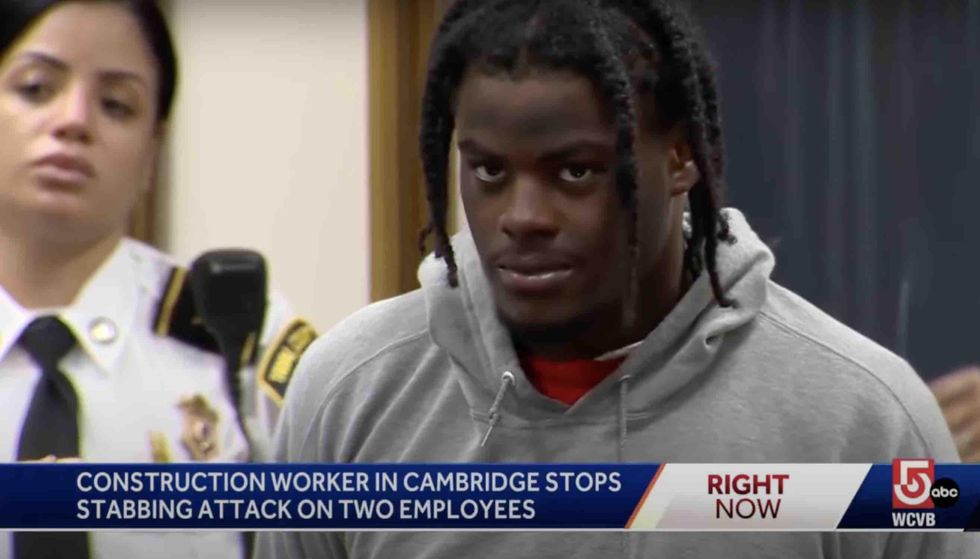 Image source: YouTube screenshot
Another co-worker who tried to stop the attack was stabbed in the back, the station said.
Mass Live said the second victim was stabbed four times.
However, a third co-worker — identified only as Lito M. — took the folding knife from Salvant and restrained him until officers arrived and placed the suspect in handcuffs, WCVB said. Lito M. told the station his jiu jitsu training came in handy.
"My arms were going numb. I was starting to go numb a little bit, but I just kept switching back and forth from being taught. It was tough," he told WCVB. "When I had him on the ground, he kept saying, 'He owes me.' That's it. We don't know what he owes him for. The kid that he stabbed is a young kid. … He is a good kid and a hard worker."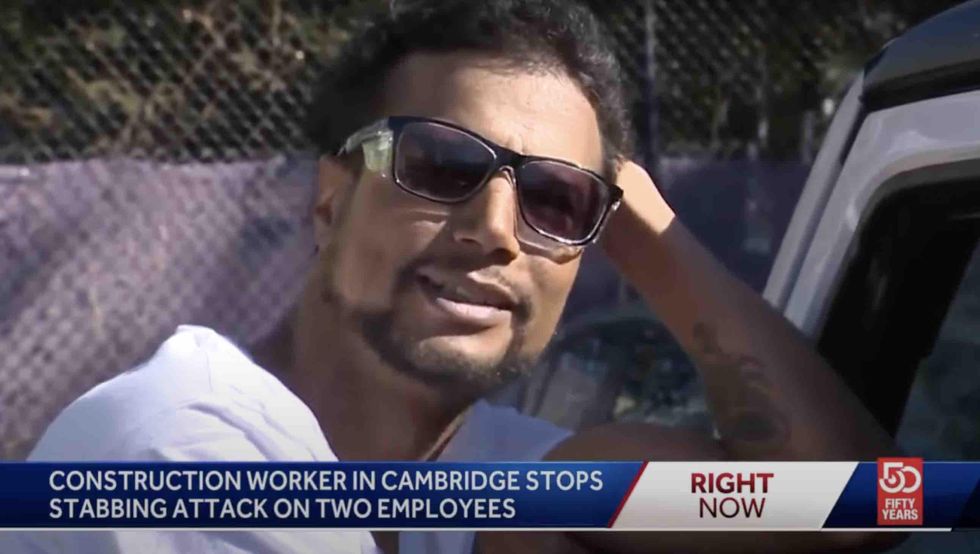 Image source: YouTube screenshot
Pauline Wells, deputy superintendent of the Cambridge Police Department, told Mass Live if the third co-worker — who's actually early in his jiu jitsu training — hadn't stepped in, "we'd be here talking about something different. He was quite brave."
"I had to do it," Lito M. added to WCVB. "My co-worker was getting stabbed."
Officers recovered a knife at the scene, the station said, adding that it was placed in evidence.
Shawnlee Construction — a subcontractor on the job site — employs all the workers involved in the incident, the station added.
What happened to the injured workers?
Both victims suffered serious injuries, WCVB said, although they're not expected to be life-threatening.
Wells credited a Cambridge police officer with quickly applying a tourniquet to the man stabbed in the leg, potentially saving his life, Mass Live said.
What happened to the suspect?
Salvant was arraigned on two counts of armed assault to murder, two counts of assault and battery with a dangerous weapon, and assault and battery to collect a loan, WCVB reported, adding that he was ordered held without bail.
The station added in its video report that Salvant said in court one of the victims "owes me 14 grams." A witness told police he believes that's a reference to marijuana, WCVB reported. Salvant's next hearing is scheduled for Thursday, the station said.



Man accused of stabbing 2 co-workers at construction site

youtu.be

What is jiu jitsu?
According to Essential Jiu Jitsu, the martial art is "predominantly ground-based" and uses "principals of leverage, angles, pressure, and timing, as well as knowledge of the human anatomy, in order to achieve a non-violent submission of one's opponent. Unlike other martial arts that focus on strikes and/or kicks, jiu jitsu focuses on close-contact 'grappling' holds and techniques, and the application of chokes and joint-manipulations." Among the more well-known proponents of jiu jitsu are Joe Rogan and former SEAL Jocko Willink.