https://www.theblaze.com/news/philly-college-student-fights-carjackers
A Saint Joseph's University student who refused to give up his keys Tuesday night to a pair of carjackers in the Overbrook section of Philadelphia fought them and ended up getting shot in the knee and hit in the head with a gun, WPVI-TV reported.
The carjackers got away — but without the student's SUV, the station said.
What are the details?
The student — whose 21st birthday is Wednesday — was returning home from campus and had just pulled up to his apartment on Upland Way by Drexel Road in his blue Subaru Outback around 10:40 p.m., WPVI said.
Two masked men then exited a dark-colored minivan — possibly a Dodge Caravan — along the dark, tree-lined street and approached the student, Capt. John Walker told WCAU-TV. The pair also were wearing black hooded sweatshirts, WPVI said.
They announced the robbery to the student, who had just exited his vehicle, WPVI added, and the suspects tried to take the student's keys and get into his vehicle.
But the student fought back, Walker told WCAU.
The student was struck in the head with a handgun, Walker added to WCAU, and at least one of the would-be carjackers fired two shots, striking the student in the knee.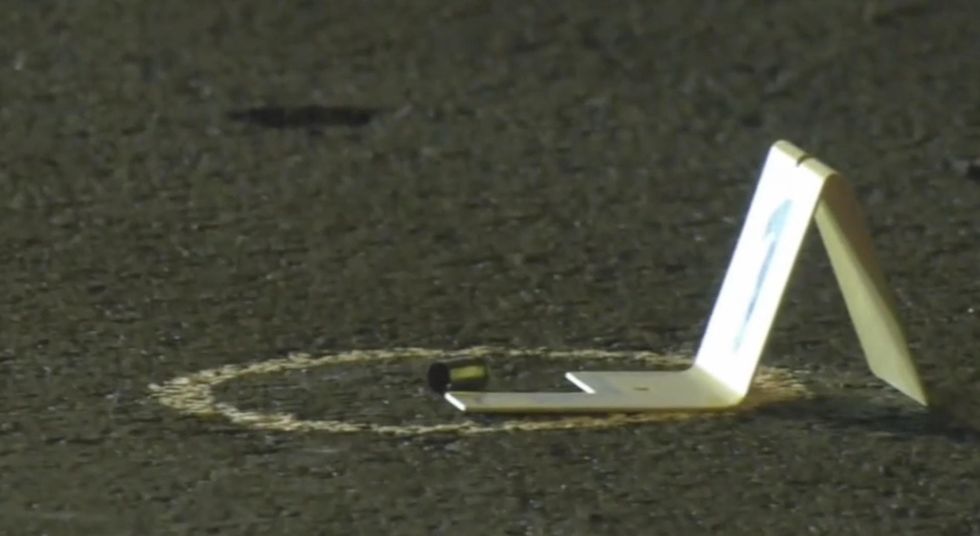 Image source: WPVI-TV video screenshot
Police told WCAU the suspects got back in the minivan and fled toward Woodbine Avenue.
However, authorities added to KYW-TV that the suspects had the victim's keys to his vehicle.
The victim was taken to Lankenau Medical Center in stable condition, WPVI said.
Investigators are checking for surveillance video, WCAU added.
Anything else?
Walker told WPVI police haven't seen similar crimes in the area.
"It's a relatively quiet area of Overbrook Farms, no instances here, just concerned obviously because this kid was at the school this evening, coming home … for the rest of the evening," he added to the station. "He had an event at the school in the morning, and he gets shot over the course of this attempted carjacking."