https://www.theblaze.com/news/motorist-17-runs-over-man-in-wheelchair
A 17-year-old Texas motorist was arrested after being caught on video running over a man in a wheelchair who was crossing in front of his pickup truck — and the victim even waved to teen driver to watch out before impact.
What are the details?
Surveillance video shows the victim crossing the roadway in an Austin parking lot around 10 a.m. Sept. 3, police said.
Video shows the man in an electric wheelchair attempting the cross the parking lot in the 9200 block of North Lamar Boulevard before he raises his left hand to signal to the driver moving toward him, police said. Video shows the victim crossing the parking lot for about 12 seconds before the driver approaches.
Video also appears to show the motorist gradually veering left into the path of the wheelchair-bound victim; the angle of the pickup truck's passenger-side front corner seems to change, according to the below succession of video screenshots: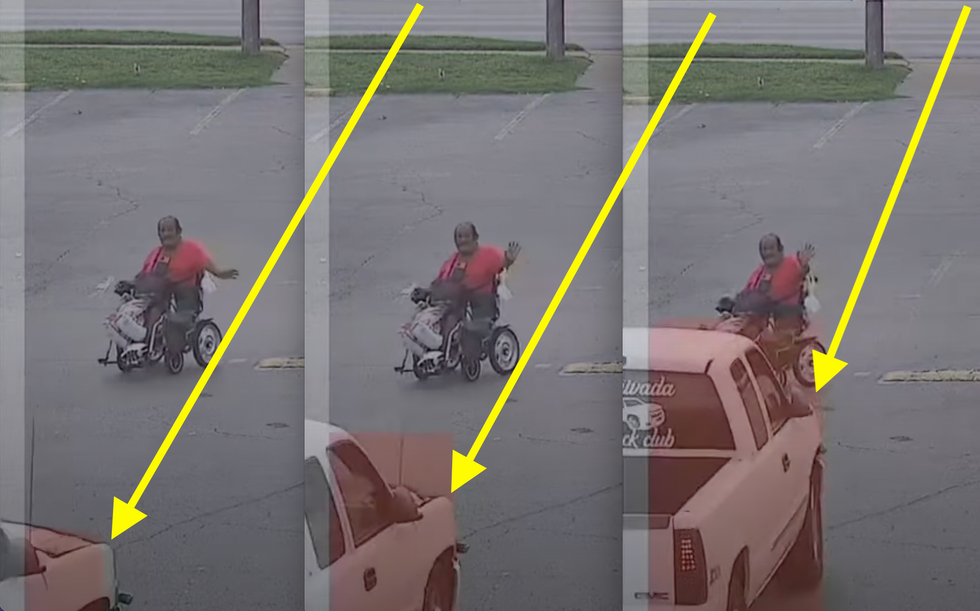 Image source: YouTube screenshot, composite
Video then shows the driver running over the victim, leaving him motionless on the ground and his wheelchair apparently destroyed. The driver then makes a right-hand turn out of the parking lot and takes off.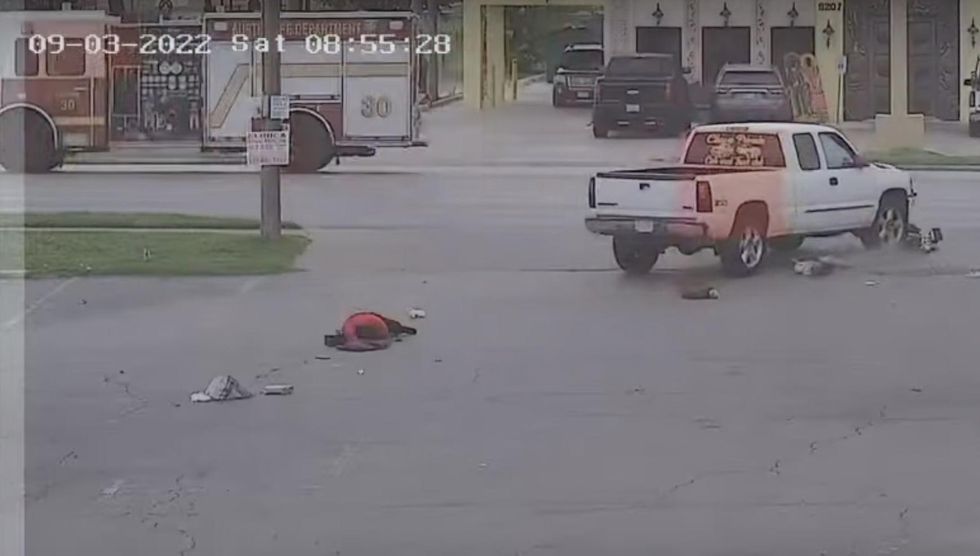 Image source: YouTube screenshot
A passing fire truck stops to render aid.
Here's video of the hit and run. Content warning: Disturbing images:



Police arrest 17-year-old in North Austin hit-and-run that injured man in wheelchair

youtu.be

What happened next?

Austin police responded to a call about the incident and said the victim suffered severe, life-threatening injuries. Police, fire department personnel, and emergency medical services were on the scene, and the victim was taken to a hospital, police said.
A preliminary investigation revealed the victim noticed a motorist driving recklessly before the moment of impact and that the victim signaled the driver to slow down, police said.
Police soon identified the suspect as Pablo Antonio Avila-Banagas, and he was booked Friday into the Travis County Jail.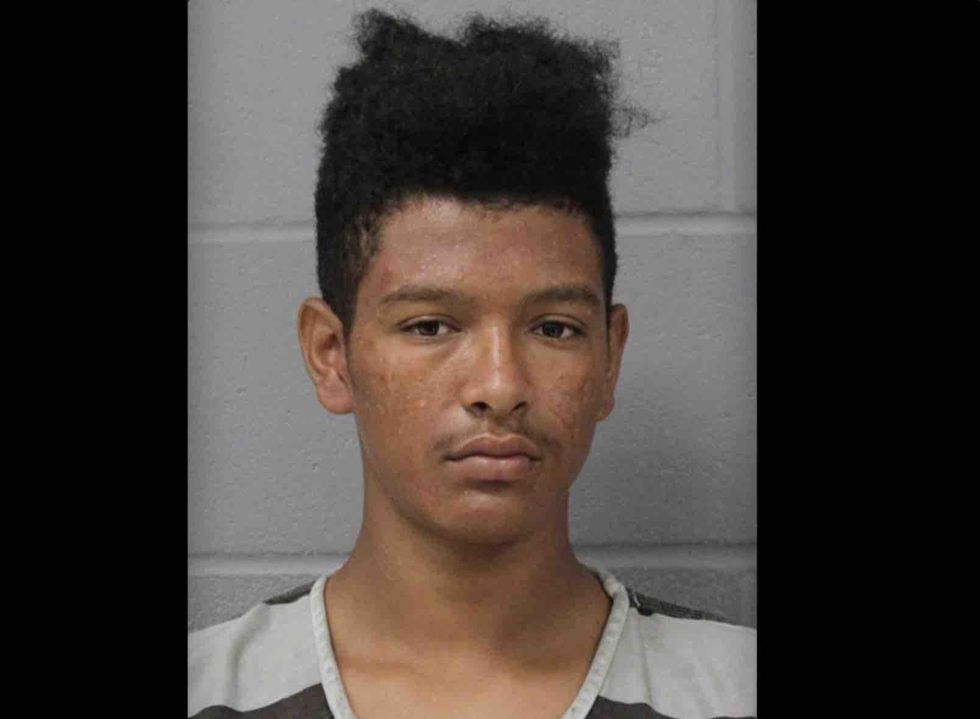 Pablo Antonio Avila-BanagasImage source: Austin Police Department
He's charged with failure to stop and render aid (serious bodily injury), which is a third-degree felony; injury to a disabled person, a second-degree felony; unlawful carry of a weapon (firearm), a Class A misdemeanor; and failure to identify in relation to this case, a Class B misdemeanor.
The investigation is ongoing, police said, adding that anyone with information can contact the Highway Investigation Tip Line at 512-974-8111, the Crime Stoppers tip line at 512-472-8477 (TIPS), or the Crime Stoppers app.