https://www.theepochtimes.com/georgia-elementary-teacher-fired-for-opposing-childrens-book-depicting-same-sex-couples-now-suing-school_4818656.html?utm_source=partner&utm_campaign=TheLibertyDaily&src_src=partner&src_cmp=TheLibertyDaily
A Bryan County substitute teacher says she was terminated from her job at McAllister Elementary School after she reported a children's book containing illustrations that go against her religious values.
Part of the school's new library read-aloud program, children's book "All Are Welcome" contains illustrations of nontraditional forms of marriage, including depictions of a same-sex male couple.
Since being fired, teacher Lindsey Barr lawyered up and began a lawsuit against Bryan County Schools and McAllister Elementary in Georgia for violating her constitutional rights—and her rights as a parent.
Also a mom of three sons, all currently attending Bryan County Schools, Barr said she learned about the book on Aug. 15 through the school librarian, who made it public on Facebook ahead of the read-aloud program, adding that she was already on "high alert" after previous interactions.
"I believe in traditional marriage, as outlined by the Bible, that marriage is held between a man and a woman—deeply held religious beliefs," she told The Epoch Times. "This book depicted images that were contrary to that."
Barr reported her findings to a fellow teacher forthwith, and shortly thereafter emailed McAllister Elementary's Principal, Heather Tucker, voicing her concerns, and requesting that her own children be excused from the reading.
"[Principle Tucker] ended up calling me the next day, and I was not at school," Barr said. "She said that my kids would be excused from that reading program."
But the debacle didn't end there.
Barr asked for an opportunity to meet the principal in private to discuss the matter, but with that came consequences. "I basically told her … we have deeply held religious values that we're teaching our children about marriage, and that I felt like the book is outside of that," Barr said.
As a substitute teacher, Barr uses a platform to pick up classroom work. She can choose her own schedule and it's fairly flexible, she said. Usually, she's awash with jobs. Then something changed.
"When you log into the platform, you can go in and say, I want to work Monday, Tuesday, Wednesday, Thursday, Friday," she said. "When I logged into that platform, I had no offers to work. The day before I had logged in, I had 57 job offers. And then that day that I logged in—the next day, after making the complaint—I had zero."
Prior to becoming a substitute teacher, Barr had taught fulltime in Bryan County for ten years, until taking a break in 2018. When her youngest son entered kindergarten this year, she returned to work as a substitute at McAllister Elementary—before stumbling on said children's book.
A few days after her termination, Barr contacted Alliance Defending Freedom legal and began building a case, accusing the school of violating her constitutional rights, which guarantee religious freedom and free speech.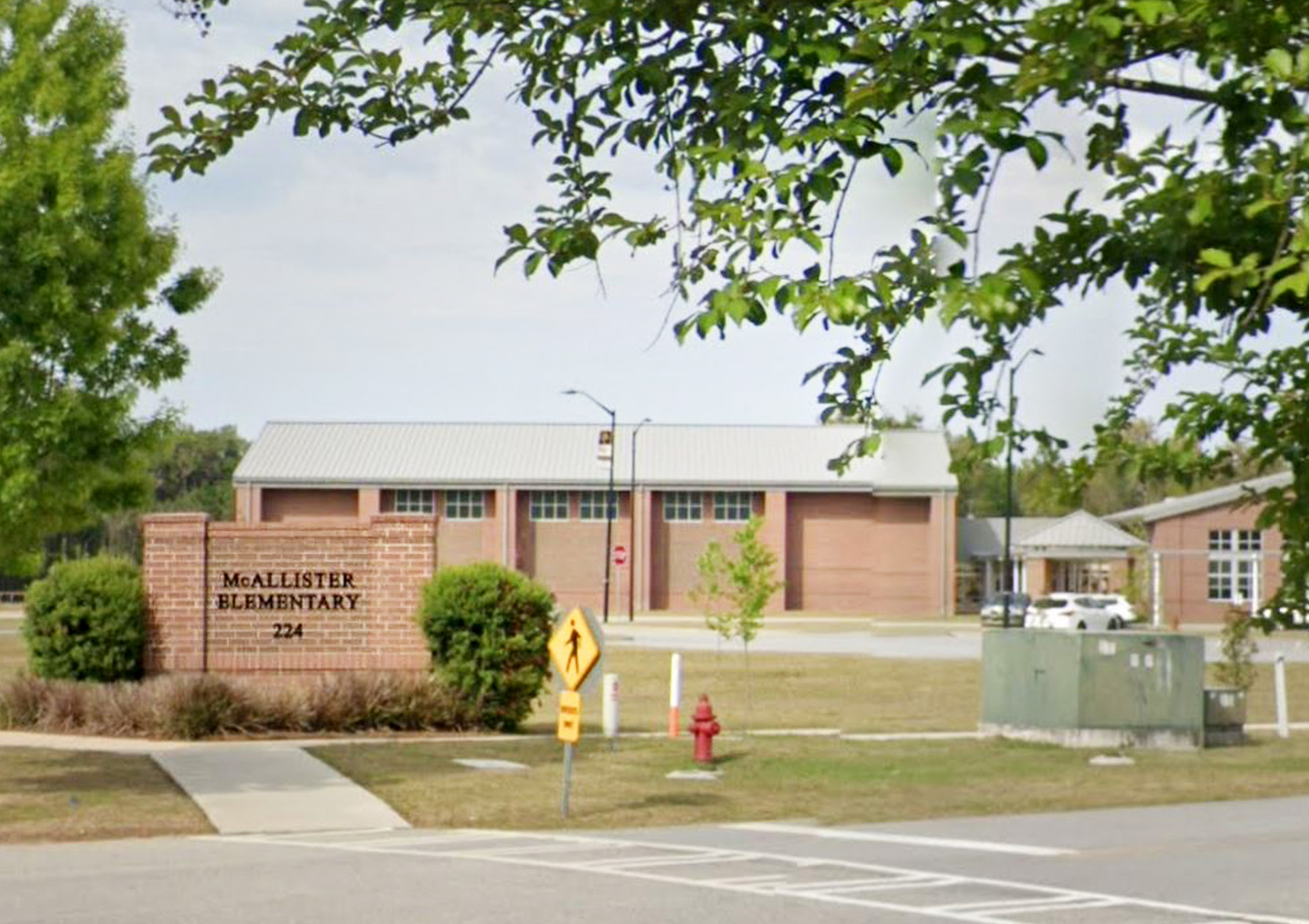 "Parents have the right to express their opinion on matters of public concern, and even teachers are entitled to express concern about what's being taught to their own children," Barr's attorney, Phil Sechler, told The Epoch Times. "A school, a government cannot punish somebody for speaking out on a matter of public concern, as Lindsey did. And that's essentially what happened and she was punished for stating her views."
The alleged punitive firing might also contravene Georgia's new Parents' Bill of Rights, which protects the "fundamental right of parents to direct the upbringing and education of their minor children" and affords them the "right to review all instructional material intended for use in the classroom of his or her minor child."
"[The Parent's Bill of Rights] basically has, first, the right of parents to understand what is being used with their children in schools, their minor children," said Sechler. "And, second, [the right] to object to things that they don't want used with their children."
The Epoch Times reached out to McAllister Elementary School Principal Tucker for comment.
Barr said the book "All Are Welcome" is already being read to students at the elementary school, which instructs children from grades K through 5.
In a similar lawsuit severed in July, in Loudoun County, Virginia, 11 parents, in conjunction with America First Legal, took action against Loudoun County Public Schools for exposing students to inappropriate, sexualized material in the classroom, and implementing policies that would keep parents from knowing if their kids are expressing different genders at school.
Share your stories with us at emg.inspired@epochtimes.com, and continue to get your daily dose of inspiration by signing up for the Inspired newsletter at TheEpochTimes.com/newsletter