https://bonginoreport.com/capitol-hill/the-political-violence-double-standard
Commentary
Isn't it amazing that only now, after the attack on Paul Pelosi, the Democrats and their sycophants in the media seem to care about "political violence"? This incident—which is still unraveling—is merely the latest example of Democrats attempting to capitalize politically on the emotions of the moment while ignoring their long-standing silence about the issue.
Let's examine the topic.
The Democrat View
Almost immediately after the attack by a seemingly deranged individual (who was initially reported to have been in his underwear) on the husband of U.S. House Speaker Nancy Pelosi just after 2 a.m. on Oct. 28, the Democrat narrative was created and amplified by various Democrats and their spokesmen in the legacy media: the attack was motivated by the same people sort of people who committed the "political violence" associated with the Capitol break-in on Jan. 6, 2021.
This of course aligns with the political narrative that Democrats have spun throughout the 2022 campaign season: voters must vote Democrat "to save our democracy" from the Jan. 6 people and other average people whom the Democrats consider to be one degree of separation from domestic terrorists.
Here are a few Democrat-media bleats along those lines:
Joe Biden led the charge in assigning blame and condemning the attack, stating that "This is despicable," as quoted by Fox News here. He also noted that David DePape (the attacker) apparently shouted the same line, "Where's Nancy?" that some of those involved in the J6 breach of the U.S. Capitol had shouted. A political set-up or just grasping at straws, Joe?
Failed presidential candidate and election-denier Hillary Clinton quickly ascribed blame, too, with this tweet on Oct. 29: "The Republican Party and its mouthpieces now regularly spread hate and deranged conspiracy theories. It is shocking, but not surprising, that violence is the result."
She got worse with this unsubstantiated allegation made during an MSNBC interview on Nov. 1: "Republicans claim you should vote for them because they're tough on crime. But when one of their cult members commits a crime against Paul Pelosi, they couldn't care less."
What about that Bernie-boy cult member who shot Rep. Steve Scalise (R-La.) in 2017 at a charity baseball game, Hillary? You're projecting Democrat sins onto others yet again.
California's Democrat Gov. Gavin Newsom was quick to pile on with this statement from his official website: "This heinous assault is yet another example of the dangerous consequences of the divisive and hateful rhetoric that is putting lives at risk and undermining our very democracy and Democratic institutions. Those who are using their platforms to incite violence must be held to account."
Was it really due to "divisive and hateful rhetoric" or a "very personal matter gone bad"?
In condemning the attack on Paul Pelosi, Rep. Debbie Dingell (D-Mich.) stated, "Somebody is going to die," as reported as the "one big thing" up front in the Axios newsletter on Oct. 29. Axios then proceeded to explain why this particular incident was important to Americans: "Yesterday's attack against Speaker Pelosi's husband, Paul, hit especially hard because of where it happened—inside the personal residence of the woman second in line to the presidency."
On Oct. 29, the Associated Press led the media charge to assign blame to "[an attacker who] appears to have made racist and often rambling posts online, including some that questioned the results of the 2020 election, defended former President Donald Trump and echoed QAnon conspiracy theories." How convenient for the AP to carry water for the Democrats with this unsubstantiated speculation in the run-up to the mid-term elections!
That narrative has been oft-repeated in the media echo chamber, including here, here, here, and here. But was this really an instance of political violence per the Democrats' narrative?
The Reality of the Attack
The media reporting that DePape was somehow a right-winger and sympathetic to known right-wing conspiracy theories (based on social media websites that magically popped up days before the attack and then were subsequently taken down) has tapered off in recent days. This modus operandi is of course standard fare from the Democrat media complex: make sensational accusations based on questionable or anonymous sources to shape the narrative and then retract and/or change the initial reporting as the facts come out. Reminds a person of the Trump-Russia narrative, doesn't it? (Formal apologies to President Donald Trump from the legacy media and Democrats are long overdue).

Other facts of the case remain in doubt. Was DePape really "in his underwear"? How did he gain entrance to the Pelosis secure home? Who let him in, and on what pretext? Why was no one watching the Pelosis' home security video system during the attack? What is the true relationship between DePape and Paul Pelosi (and Nancy)? Why was the crime elevated to federal offenses if not for the purposes of politically controlling the narrative and what facts are made public? The questions abound and remain unanswered.
An excellent summary of the affair, as well as DePape's past leftwing political beliefs and his history of drug use, psychosis, and homelessness, was compiled here by independent investigator Michael Shellenberger. Most of his commentary has been assiduously avoided by the legacy media because it doesn't fit the Democrat media narrative that is still attempting to tie DePape to right-wing violence, conspiracy theories, and Trump.
Methinks Thou Doth Protest Too Much, Democrats
With the attack on Paul Pelosi, no matter its purpose (unknown), the intent of the attacker (unknown), the circumstances (unknown), whether or not the Pelosis' home security failed (unknown), what the responding police officers actually observed (unknown), and what actually transpired (unknown), the Democrats and their media allies have conveniently awakened the specter of political violence in America (refer to this Democrat-heavy summary from DC media insider mouthpiece Roll Call on Oct. 28).
Isn't it odd that they have forgotten about the acts of past political violence against Republicans—perhaps because they involved attacks that were politically beneficial, particularly in stirring up the Democrat base? There have been countless threats against Republicans in recent years, and the Democrats and media complex never said anything about them unless directly confronted.
Here is one recent egregious example. On Oct. 25, Rep. Marjorie Tayor Greene (R-Ga.) was "swatted" for a sixth time by her political enemies because she is a highly effective lightning rod for resistance against the Democrat Party. Swatting involves anonymous phone calls to police in order to prompt them to deploy assets to the given location to stop a supposed crime in progress. The callers almost certainly hope that the police will take out the victims for them. No condemnation has been forthcoming from Speaker Pelosi or other House Democrats.
There are many more examples:
In January 2017 at the "Women's March on Washington," has-been singer Madonna made this comment: "I have thought an awful lot about blowing up the White House." Your silence at the time signaled your approval, Nancy, n'est-ce pas?
Comedienne Sarah Silverman incited political violence with a tweet invitation for the U.S. military to overthrow Trump in February 2017, as reported here. Sarah, you got out ahead of the Democrats on this one, as the groundwork for the Russian collusion hoax leading to the first fake impeachment gambit was still being laid by Nancy Pelosi and Eric Swalwell back then.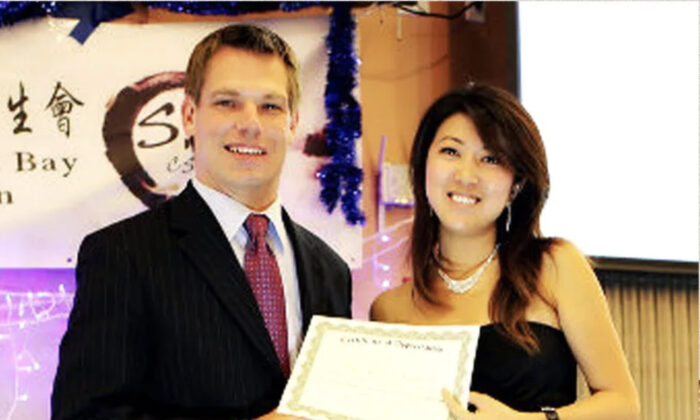 Another "comedienne," Kathy Griffin, was fired by CNN in May 2017 after posing with a fake severed head of Trump. The media echo chamber repeated that incident for weeks for Democrat political and psychological warfare purposes, and Griffin had the audacity to retweet that picture again in November 2020, as reported here.
On 22 June 2017, The Washington Free Beacon noted that "a total of 30 Republican members of Congress have either been attacked or revealed that they were the victim of a death threat since the beginning of May." Crickets from the Democrat-media complex.
In early November 2017, Sen. Rand Paul (R-Ky.) was assaulted by his next-door neighbor at his home in Bowling Green, Kentucky, and sustained six broken ribs. Was that Democrat neighbor incited to violence by the continuing left-wing attacks on and violent rhetoric toward Trump and Republicans in 2017? And who can forget that Pelosi's own daughter Christine later endorsed that violent assault on Paul in 2020, as noted here?
On Nov. 5, 2018, the Washington Examiner listed 15 assaults, attacks, and threats by Democrats on Republicans, including Sen. Cory Booker (D-N.J.) urging supports to "Get up in the face of some [Republican] congresspeople," and the execrable Hillary Clinton effectively advocating political violence by stating that Democrats shouldn't be civil to Republicans until they win back control of Washington.

The above is just a sampling of the past political violence perpetrated against Republicans. There are many more incidents, including these recent noteworthy events, about which Democrats are silent:
A threat on U.S. Supreme Court Justice Brett Kavanaugh's life on 8 June 2022.
Pro-infanticide protestors at the home of U.S. Supreme Court Justice Amy Coney Barrett the next day.
New York Republican gubernatorial candidate Lee Zeldin attacked on stage during a campaign event on 21 July 2022.
The Democrat concerns about "increasing political violence" should be redirected at themselves and their own base.
Concluding Thoughts
The attack on Paul Pelosi resulted immediately in the propagation of a Democrat political narrative blaming Trump and his supporters for creating a "hostile environment" that led to the assault. It is axiomatic that any event that can be spun to the Democrats' political advantage will be; this is a perfect example. However, this event is just another instance of Democrats projecting their own sins (inciting political violence) onto their Republican adversaries.
That gambit is apparently fooling no one, as The Epoch Times has previously quoted one rational observer who stated that the attack will have "zero impact" on the mid-terms.
And that is the real bottom line of this unfortunate incident, no matter what the facts turn out to be.
Views expressed in this article are the opinions of the author and do not necessarily reflect the views of The Epoch Times.