https://twitchy.com/fuzzychimp-313137/2022/12/28/beyond-thunderdome-liberal-nina-turner-nukes-pete-buttigieg-and-conservatives-agree/
What timeline are we living in? Nina Turner dismantled Secretary of Transportation, Pete Buttigieg, so thoroughly it would take a convoy of 30 public transit buses to deliver the pieces for reassembly.
She didn't just say 'Pete could be doing a better job'. She called him out as an ill-prepared opportunist who is 'failing up', and indirectly slammed Joe Biden in the process.
The funniest part of the Mayor Pete pummeling is conservatives finding themselves in utter disbelief that they agree with Nina Turner and the leftists who have unleashed their Twitter rage on her. Priceless!
What's happening with the railroads, airlines & the supply chain is a result of a small city mayor being made the Secretary of Transportation as a means to pad his resume for President.

Secretary Buttigeig is a prime example of failing up.

— Nina Turner (@ninaturner) December 28, 2022
Seriously, we could have told you Molly Hemingway tweeted this, and you wouldn't question it. LOL.
Hell must have frozen over as Nina and I agree on something. https://t.co/uxEVWMxolU

— Brandon Hannibal Donkey (@bhdonkey1) December 28, 2022
Yep, we're confused too.
This seemed to be the general consensus among right-leaning Twitter.
Even a blind squirrel finds a nut once in a while… https://t.co/QT5FjsxvPW

— Sean Bannion (@SeanBannion) December 28, 2022
Usually Nina is the nut when we write about her. LOL.
The broken clock just reached the appointed time of day. https://t.co/lbSNSE2Olw

— Jared A. Chambers (@C4CEO) December 28, 2022
Tick Tock, Mayor Pete.
Damn! Who hacked Nina's brain? https://t.co/S3ZVf7wjFA

— Ultra Christmas Calvin 🇺🇸🐶🏒 🎶 (@shoveitjack) December 28, 2022
Maybe it was Joy Reid's homophobic time-traveling hackers?
Did hell just freeze over?

How am I in agreement with Nina Turner??

Props where they're due, she's spot on here.

Turns out that appointing an inexperienced mayor who thinks males should breast feed was a bad call. https://t.co/OmYgXS4r7r

— Josh (@killjoyJC) December 28, 2022
We don't understand it either. Let's just roll with it.
Clearly the End Days are near, because Nina Turner said something that I actually agree with. https://t.co/x0GLw1PNXR

— Heywood Floyd (@HeywoodFloyd10) December 28, 2022
Are you ready? LOL.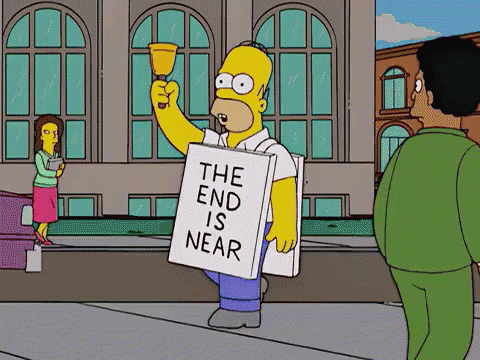 You'll seldom find us in agreement with Nina Turner, but when she's right, she's right!

In an Administration staffed by third-stringers, Mayor Pete stands out as particularly inept. https://t.co/wXbv1g4Hx1

— Putnam County Republican Party (@PutnamGOP) December 28, 2022
Yep, Nina Turner pretty much nailed it. Mayor Pete's cabinet position was pretty much awarded for Biden style points, to pay him off with some D.C. experience, and to stuff him in the closet where he couldn't cause any trouble for the Biden administration.
By your parties standards, this is homophobic, Nina.

— 𝐆𝐫𝐞𝐠 🏳️‍🌈 (@CasuallyGreg) December 28, 2022
Well played, sir. LOL.
She's not wrong https://t.co/YEsSjKfm8t

— Bohemio of the Reeeeing Twenties (@El__Bohemio) December 28, 2022
Not if you ask the leftists she ticked off.
Nina seems to have reignited the war between the Buttigieg Battalion and the Bernie Bros, and we couldn't be happier!
This is hilarious. Nina Turner, who hasn't won a competitive election in about 15 years, is talking about Pete Buttigieg "failing up." Meanwhile, she has lost two races for Congress over the past couple of years AND she is thinking about running for president in 2024. Wack job. pic.twitter.com/ui1e3Ernd9

— Russell Drew (@RussOnPolitics) December 28, 2022
He mad.
I love that Pete will always have Iowa. That will be a sore spot for you til the end of your miserable little life. Maybe not as sore as your loss twice for your House race but still sore. 😂😂😂

— Matt (@itsMattMichael2) December 28, 2022
Liberals eating their own is a beautiful thing. We're so happy you're here to share this moment with us.
Look at you all jealous that someone has a job.

— Jason S. (@jasonswritings) December 28, 2022
What's up with all these white Democrat men lecturing Nina Turner?
All of us right now: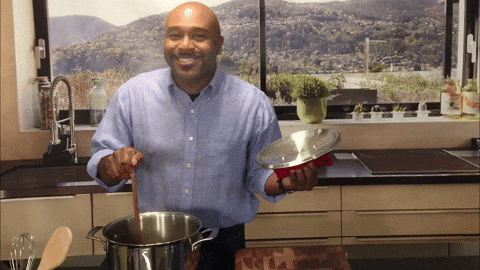 I give credit where it is due, pete butigieg is a total failure.

— Jason Roberge (@JasonRobergeVA) December 28, 2022
LOL! That's a wrap!
We're having too much fun!