https://www.theblaze.com/news/rep-bill-22b-un-borderwall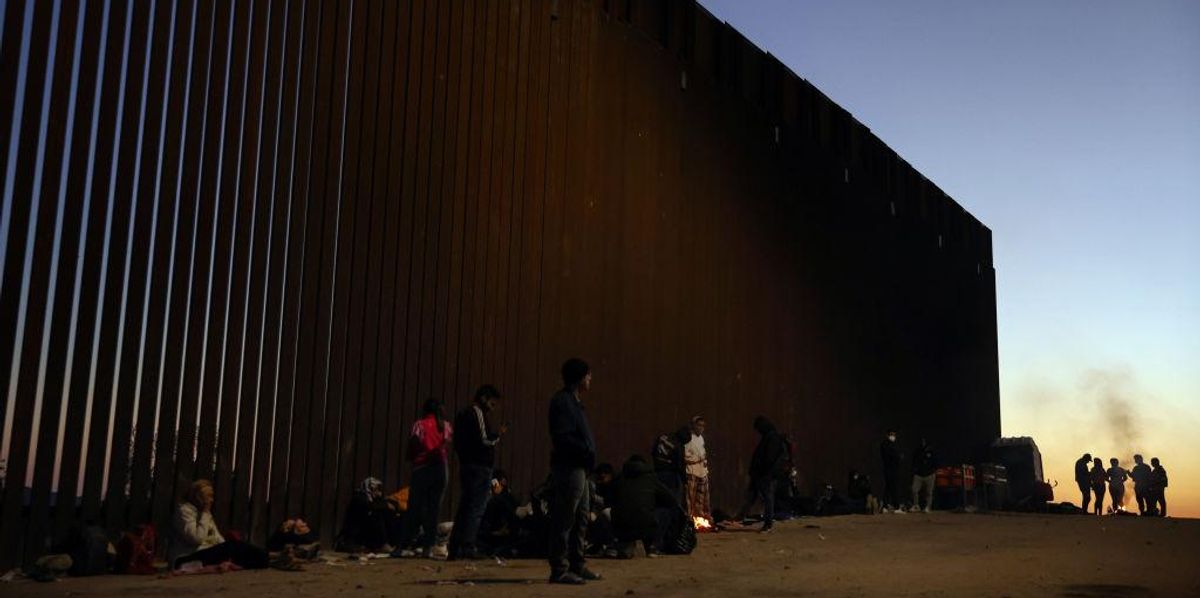 The House Freedom Caucus has filed legislation that would take approximately $22 billion from United Nations funding for finishing the U.S.-Mexico border wall for two years.
The Close Biden's Open Border Act would take the approximate $11 billion annual funding the U.S. sends to the U.N. and "redirect the money towards completion of the wall," according to a press release from Republican Rep. Bob Good of Virginia.
The "commonsense solution" is in direct response to a report from the Center for Immigration Studies that says the U.N. is funding nonprofits in Mexico that assist asylum-seekers with "repressed memories."
The report alleges that at least two U.N.-funded nonprofits in the border states of Chiapas and Tabasco "pay stables of clinical psychologists to help migrants recover 'repressed memories' of government persecution and other hardship stories that qualify migrants for Mexican asylum and a residence card."
"With their newfound memories of more eligible claims," the report continues, "immigrants get asylum (a term many use interchangeably with refugee status) and Mexican residency cards, which many then promptly use to pass through Mexico and make illegal entry over the American border."
Rep. Good blamed President Biden for the surge of "two million illegal aliens" entering the country, pointing out the reversal of Trump's border policies and construction of the border wall.
"It is time to put America first and ensure that taxpayer money is prioritized toward keeping Americans safe," Good wrote.
"This legislation would ensure we finish the construction on the Border Wall, and do so with a surplus, while saving American taxpayers money in the process," the congressman said.
Good also criticized Biden after the president made a visit to the southern border for the first time since the beginning of his presidency.
"I have been to the border five times since taking office in 2021, and I have seen firsthand the crisis at the border caused by President Biden's open-border policies," Good said, according to Fox News.
The Close Biden's Open Border Act has 18 co-sponsors, including Republican Reps. Matt Gaetz (Fla.) and Lauren Boebert (Colo.), who made international headlines by taking strong stances during the election for speaker of the House.
Like Blaze News? Bypass the censors, sign up for our newsletters, and get stories like this direct to your inbox. Sign up here!