https://bonginoreport.com/sports/troy-aikman-tom-brady-is-the-most-unathletic-quarterback-in-the-game
Who says you need to bench press a million pounds and run a 4.2 40-yard dash to be the best quarterback ever?
That's certainly not the case with Tom Brady, who is widely regarded as the GOAT with his seven Super Bowl rings.
CLICK HERE FOR MORE SPORTS COVERAGE ON FOXNEWS.COM
Of course, Brady is far from the most athletic person to be under center, but Hall of Fame quarterback and analyst Troy Aikman took it several steps further.
"I kid him about it — he's the most unathletic quarterback in the game," Aikman told the "Sports Illustrated Media Podcast" this week. "I'm 56 years old, and I'm pretty confident I can outrun him in the 40-yard dash."
And despite Brady's 5.28-second 40-yard dash at the combine 23 years ago, it quite frankly doesn't even matter.
SEAN MCVAY WILL REMAIN HEAD COACH OF RAMS: REPORTS
"He'll get the ball out, he doesn't create negative plays and that's why any team that's playing a quarterback like him, one — he's the greatest to ever do it, but then also, coaches know, they see that, they recognize, this guy, you can't keep him in it," Aikman added with his backhanded compliment. "You give him a chance in the fourth quarter, it's gonna be a tough finish."
Brady, in his 23rd season, was drafted in the sixth round of the 2000 NFL Draft. Now, he holds a ton of NFL records, as he vies for his eighth Super Bowl — which would be two more than any other NFL franchise.
Brady and the Tampa Bay Buccaneers will take on the Dallas Cowboys on Monday night in their wild-card round matchup.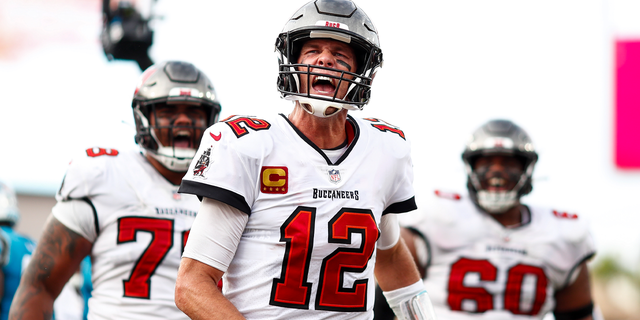 CLICK HERE TO GET THE FOX NEWS APP
The Bucs finished 8-9, but since they won the NFC South, they will host the game against the Cowboys, who finished 12-5 but came in second in the NFC East.