https://www.louderwithcrowder.com/mel-brooks-history-world-2
Mel Brooks has released the trailer for History of the World Part 2, the long-awaited sequel to 1981's History of the World Part 1. Though thanks to Ye, I don't think we're getting "Jews in Space." I see a few of my colleagues who are all like "ZOMG, this means you can still make comedy in America." I have my doubts about this.
First, let's hear from Uncle Mel.
Mel Brooks is the man responsible for 50% of everything I know to be funny. The other 50% encompasses everything from Groucho Marx to that viral video of the failed guitar thief.
Uncle Mel is literally looking over me as I write this.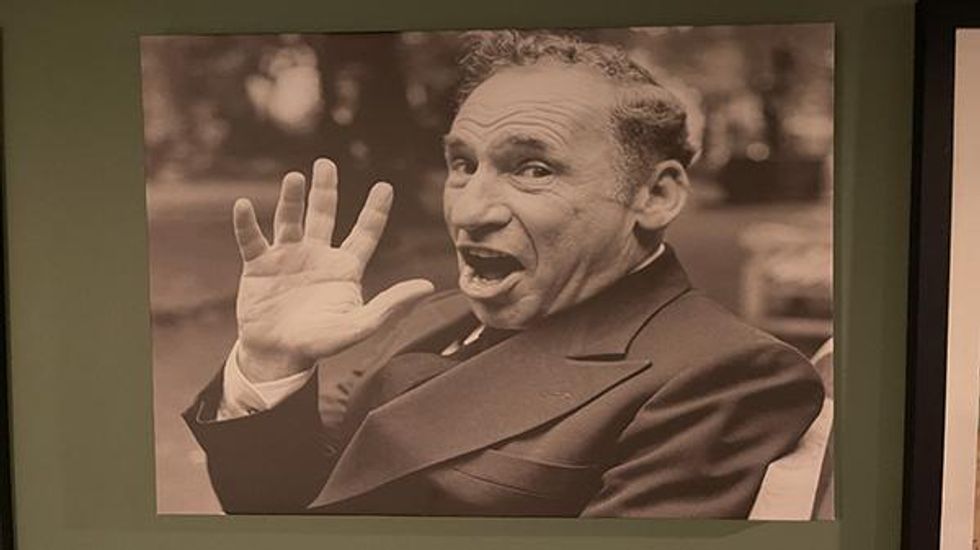 I have two big concerns. The first is, when was the last time you remember a laugh-out-loud comedy? Studios are more concerned with what bloggers or random idiots on Twitter a joke may offend than to allow a movie to be funny.
The only exception is if you are offending people for the "right" political reasons.
There are a number of names attached to this project that are red flags: Josh Gad, Wanda Sykes, Seth Rogen, etc.
My other concern is 99.86% of all reboots SUCK. There are exceptions. Cobra Kai gets it right, and I loved the new Kids in the Hall series. The rest are horrible. They come across as a parody of the source material people loved. Which in this case would be a parody of a parody.
Will History of the World Part 2 be a Mel Brooks project? Or will it be something that is trying too hard to be a Mel Brooks project?
Uncle Mel is listed as one of the two writers on IMDB. That's a good sign. And he has yet to let me down. Remember, we all agreed never to speak of Dracula Dead and Loving It.
History of the World Part 2 drops on Hulu on March 6th. I'm hoping for the best.
Editor's Note
LwC is on Substack now! Each day we overwhelm your brains with the content you've come to love from the Louder with Crowder Dot Com website.. but algorithms hide our ranting and raving as best they can. The best way to stick it to Big Tech? Subscribe to For the Content!


Could You Make BLAZING SADDLES Today? | Louder With Crowderyoutu.be