https://www.theblaze.com/news/mature-content-drag-show-calgary
Protesters required police intervention outside a recent "drag queen brunch" in Calgary, Alberta, Canada, labeled as an "all ages event" with a "mature content warning."
Hundreds of "drag defenders" faced off with a few dozen demonstrators protesting against the all-ages drag queen show, which saw Calgary Police deploy significant resources including a police cameraman and a photographer, recording the entire event and license plates from cars of the protesters.
Both groups of protesters were backed by familiar organizations that called for action outside the event. One of the groups present at the protest according to journalists was Action4Canada, an activist group that lists "Political LGBTQ" as one of its main causes of concern.
As well, a popular anti-lockdown group from Mission 7 Street Church organized rally-goers with the caption "it would be better for them to be thrown into the sea with a millstone tied around their neck than to cause one of these little ones to stumble."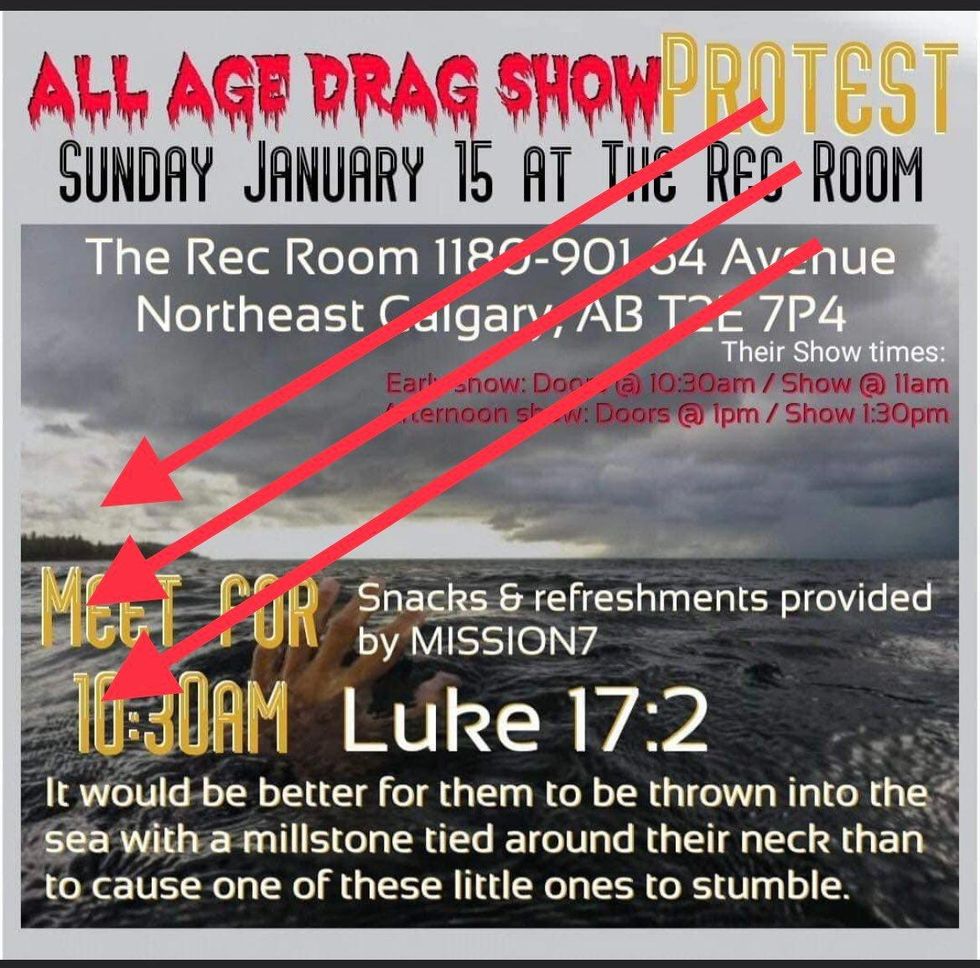 The Canadian Anti-Hate Network, which describes itself as "exposing hate promoting movements," called for "drag defenders" to come out and protect the venue.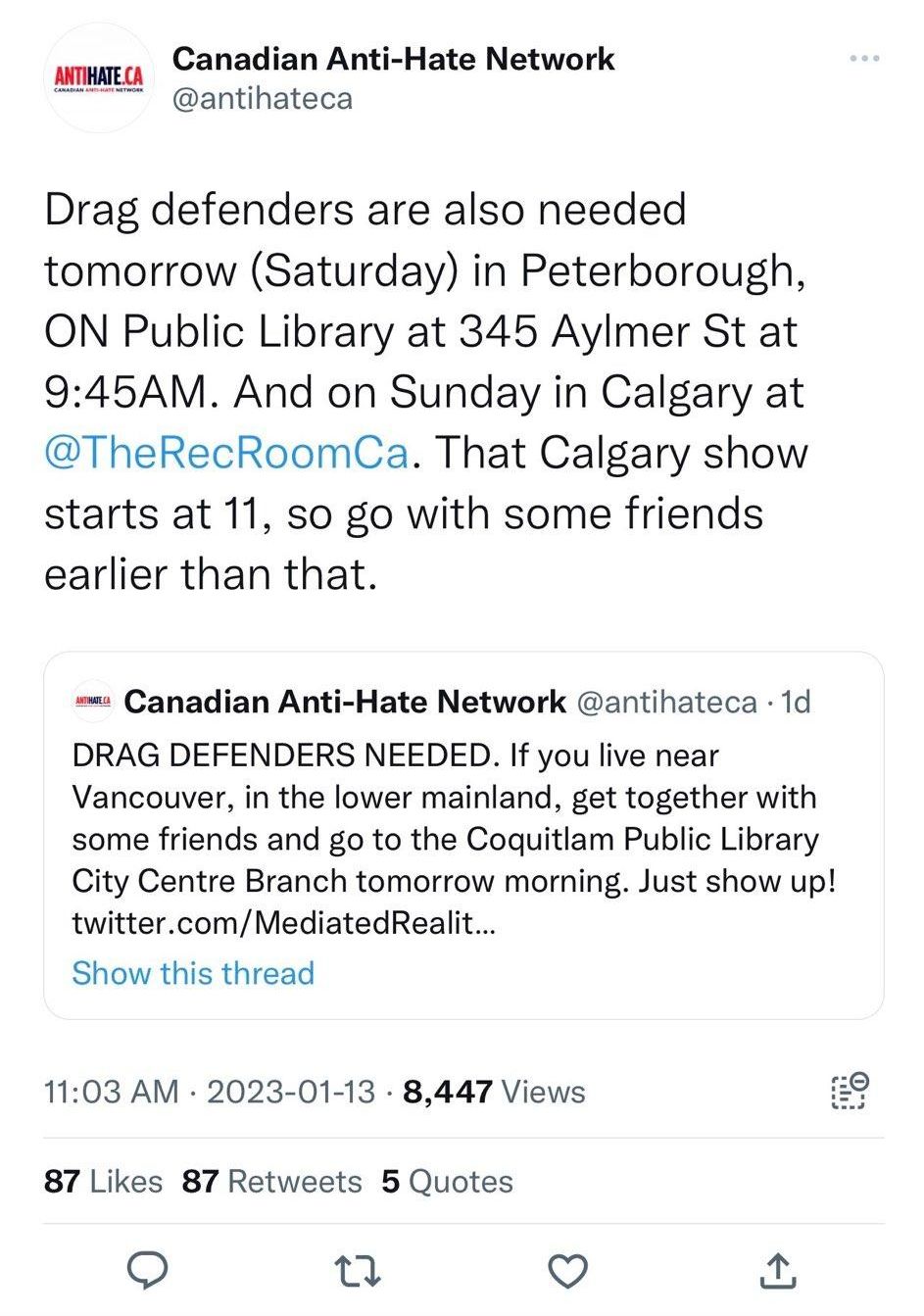 "According to the organizers itself the drag show is indeed 'mature content'," said Abdusselam Bezirgan, an independent journalist covering the event.
"The standoff ensued for at least three hours outside the parking lot of the event. At times there were physical altercations," he added.
Protesters carried signs against the event reading "protect childhood innocence" and "parents that bring kids to drag shows are pedophiles."
Counterprotesters carried signage reading "drag is for ages 1-100" and "we are your children."
In one of the more contentious debates of the day, a man with a bullhorn argued with a man holding a sign that said "if you're looking for a groomer look in the mirror."
"No one's having sex with children but you're representing it," the protester said, visibly shaken.
"It's a person in drag reading to children, what the f*** is wrong with that? Explain to me what's wrong with that," the man continued.
Police broke up several confrontations between protesters and counterprotesters, but no arrests were made at the event.
The venue has seen previous altercations as it routinely puts on drag queen shows listed as "all ages" events, which protesters find inappropriate.
Like Blaze News? Bypass the censors, sign up for our newsletters, and get stories like this direct to your inbox. Sign up here!