https://www.theblaze.com/news/youngkin-slams-district-for-hiring-450k-equity-coach-withholding-students-awards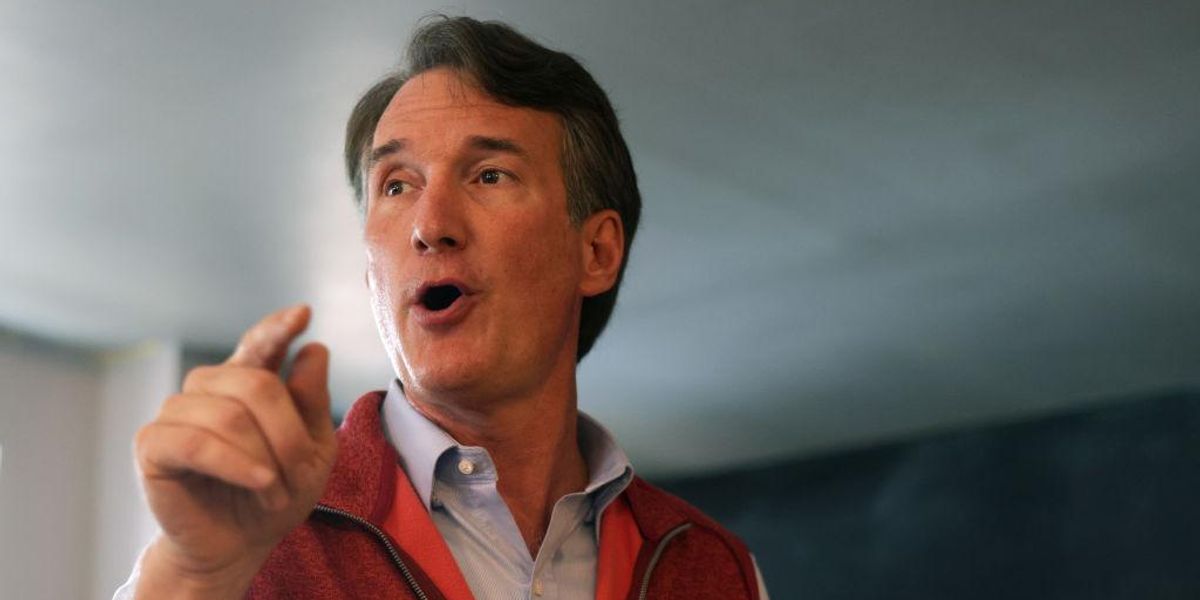 Virginia Governor Glenn Youngkin (R) slammed Fairfax County Public Schools for spending $450,000 on an equity coach and withholding national merit recognitions from students, WJLA-TV reported Sunday.
What's the background?

Last month, Thomas Jefferson High School for Science and Technology, the highest-ranked high school in the nation, was accused of intentionally withholding notification of students' academic awards in the name of "equity."
Since then, a total of seven high schools in Fairfax County have admitted to failing to provide students with notification of the awards in time for college scholarship and admissions deadlines, WJLA reported.
The seven schools account for 25% of the high schools in the county.
According to Fairfax County Public Schools, the error impacted children who received commended student awards from the National Merit Scholarship Corporation. In an effort to correct the mistake, the district emailed and called colleges where the students had applied to inform them of the error.
Last week, Attorney General Jason Miyares launched an investigation into the district.
Governor's reaction
Youngkin told WJLA that the district's decision to withhold the award announcements cost children scholarship opportunities.
"It impacts their ability to apply to college for scholarships, and in this idea of a golden ticket, as it is called, was withheld from them, and it seems to have been withheld from them for the purpose of not wanting to make people feel bad who didn't achieve it. And all of a sudden, we see it spreading around to the rest of Fairfax County," Youngkin stated.
Youngkin torched the district's superintendent, Dr. Michelle Reid, for spending taxpayer funds on equity consultants.
"The reality is that we have a superintendent in Fairfax schools who has explicitly stated that her top objective is equal outcomes for all students, regardless of the price," Youngkin said.
"Now we know the price includes paying $450,000 to a liberal consultant to come in and teach the administrators in Fairfax County how to do this," he added. "What it appears happened is that principals in schools decided that they were going to systematically withhold accolades and a path to college admission and scholarships from high-performing students."
Reid stated that she personally met with parents to listen to their concerns and assured the community that the district was continuing its own internal investigation.
"How you pay for college can be as stressful as getting into college," AG Miyares told WJLA. "The idea that sometimes these are $90,000-$100,000 plus benefits of scholarships that were never going to be told that these students are eligible to apply for. That's wrong."
According to Youngkin, the district has "a maniacal focus on equal outcomes for all students at all costs."
"And at the heart of the American dream is excelling, is advancing, is stretching and recognizing that we have students that have different capabilities," Youngkin said. "Some students have the ability to perform at one level, others need more help, and we have to allow students to run as fast as they can to dream the biggest dreams they can possibly dream and then go get them."
Youngkin stated that improving Virginia's education system is one of his top priorities.
"This overarching effort for equal outcomes is hurting Virginia's children and it's hurting, even worse, the children that they aspire to help — children in the black community and children in the Hispanic community and children who are in the socio-economically challenged community and Virginia's kids with disabilities," Youngkin explained. "They have in fact suffered even more."
Virginia Democrats have pushed back against the AG's probe into the district, including Senator Scott Surovell (D), who called it a "fake investigation."
House Minority Leader Don Scott (D) accused the AG of fueling a "fake controversy that in no way impact educational outcomes in schools."
Youngkin fired back at the Democrats' criticisms.
"That's the exact same thing they said last year when we called for an investigation in Loudoun County around the sexual assault of young women and what appeared to be the cover-up of that, and after a grand jury found that in fact, it had been a cover-up," Youngkin said. "And then officials were indicted and subsequently fired. The reality of where we stand in the light of truth, versus political posturing, comes full circle. And here we are again."
Like Blaze News? Bypass the censors, sign up for our newsletters, and get stories like this direct to your inbox. Sign up here!